10 Saved by the Bell Secrets Tiffani Thiessen Revealed
Despite a plethora of projects since Saved by the Bell, Tiffani Thiessen will always be Kelly Kapowski in our hearts. Happily, the actress was game to answer a ton of questions about the series and its impact in her Reddit AMA last month to promote her new show, Dinner at Tiffani's (on which she recently reunited with Elizabeth Berkley). She talked about what she thinks Kelly would be up to now, her favorite episodes, and whether she watched that notorious Lifetime movie about the show. Here are her most interesting tidbits, below.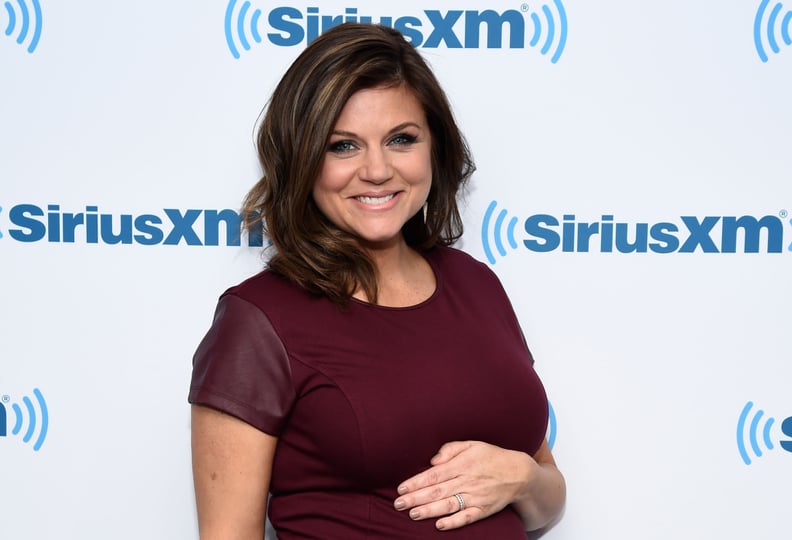 1. On what Kelly would be doing now:
"She'd probably be living in the Midwest somewhere, with 5 children probably and Zack Morris, ahahaha!"
2. On whether it was surreal to watch the Saved by the Bell movie on Lifetime:
"I wouldn't know, because I never watched the movie. I have no idea! I just know that it was based on a book that was completely unreal (from what I know, that people have told me of stories from the book)."
3. On how Jimmy Fallon convinced the cast to do a reunion:
"We all had a blast! I'm a huge fan of Jimmy Fallon, and it wasn't too hard to be convinced to do something like that with him. I think they'd been pressuring us for the last couple years to do a reunion, and it felt like this was the right time to do it. I keep in contact with all 3 of those people - Mark-Paul, Mario and Elizabeth - and you'll actually see Mario and Elizabeth on Dinner at Tiffani's!"
4. On the personality traits she shares with Kelly:
"I would definitely say that I share some similarities with Kelly. Being that I was portraying a young girl in high school, it was very much true to my heart in that sense. Dancing was a big part of my life, and even though she wasn't a dancer, she was a cheerleader, that was definitely part of it. She's very close to her family, and I can say that's a similarity. I remember her having a lot more brothers and sisters than I did - I only had 2, but she had a ton. That's why if you asked where Kelly is today, I feel like she would probably have a ton of children."
5. On her favorite moments on the Saved by the Bell set:
"Some of my favorite moments were definitely ones where we were playing practical jokes on each other, offset."
6. On her favorite episodes to film:
"I would have to say probably my favorite episodes (and it was plural) was when we shot a few episodes on the beach. Those were my favorites. Definitely fondest memories there."
7. On how she feels about resurgence of Kelly Kapowski as a celebrity crush:
"I find it pretty funny? I mean, it was a character I played over 25 years ago, so I find it pretty hilarious, at the same time pretty surreal."
8. On her feelings about Kelly dating older guy Jeff on the series:
"You know, I think they were touching on a subject that is sometimes popular - with kids dating people that are older or younger. I didn't find it to be that strange, maybe because growing up in the business, I think I was dating at the time someone who was a little older than me, so it didn't feel that odd to me."
9. On those Kelly Kapowski shirts you can buy:
"Yeah, those shirts are floating around all the time. It's quite interesting to see that old face of mine (even though it's a young face). It's kinda surreal at times. It's funny to see how popular that character has become and still is for 25 years."
10. On whether she expected the show to be a pop culture staple, 25 years later:
"Never.
Ever ever ever.
NEVER! Hahah!
I don't think you ever know what's going to take off, or what's not, when you're auditioning for roles in film or TV. So it definitely exceeded any of our expectations on how much the show has become iconic over the years."