12 Shows That Are Every Bit as Intriguing as Lost — and Where to Watch Them
Lost was one of the defining dramas of the mid-2000s golden age of broadcast television. Running from 2004 to 2010, the series was a never-before-seen mashup of genres, combining character-centric drama, sci-fi and adventure, mystery, and even a little bit of horror. Created by sci-fi maestro J.J. Abrams, Lost began as a relatively simple survival drama as plane-crash survivors attempted to stay alive and sane on a tropical island, but it soon morphed into an elaborate, time-tripping epic that eventually tied into the very origins of humanity itself.
Lost is definitely an oft-imitated, never-duplicated series, but if you're missing its particular brand of puzzle-solving and twists and turns, there are plenty of new shows to discover! Click through our gallery ahead to see if you can find your next favorite show to puzzle over.
01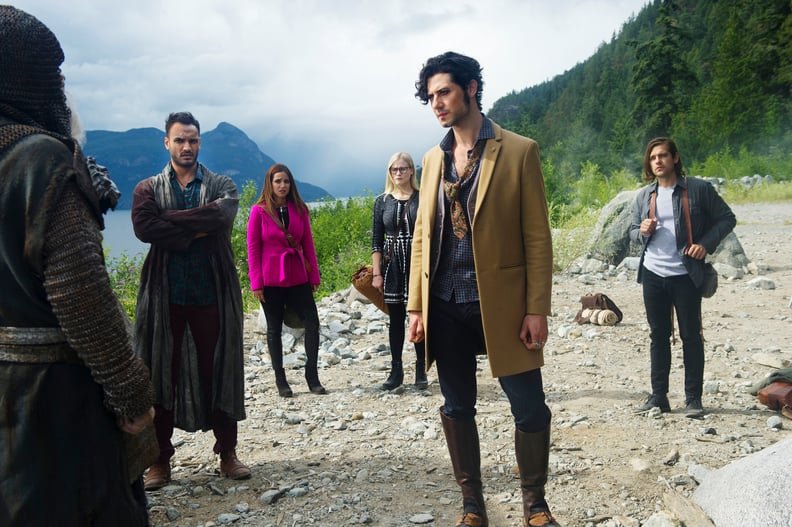 The Magicians
Based on Lev Grossman's trilogy of books, The Magicians is the perfect answer if you're looking for an epic drama with flawed characters and some serious mystical stuff. At first, it's like a grown-up Harry Potter, as Quentin Coldwater discovers that he's actually a magician and attends the challenging but hedonistic Brakebills Academy, but it soon devolves into a nightmarish twist on fantasy tropes that's every bit as creepy and mystic as Lost ever was.
Where to watch: Netflix

02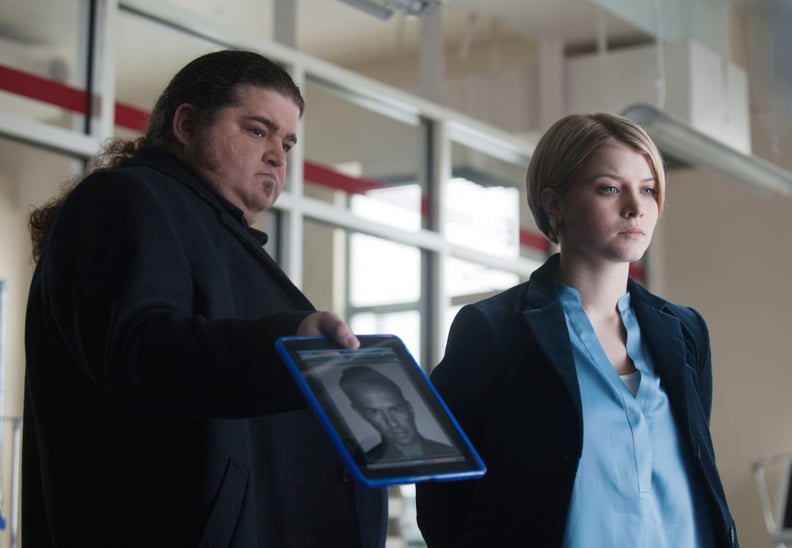 Alcatraz
The short-lived Fox drama was another brainchild of J.J. Abrams and starred Lost favorite Jorge Garcia as a professor with an uncanny expertise on the infamous prison Alcatraz. When the prison closed in 1963, inmates and guards vanished, and the government covered it up. In the present day, these missing persons begin showing up again — unaged and driven by some strange force — and Garcia's Diego joins forces with a detective to figure out what they really want.
Where to watch: iTunes, Amazon Prime

03
Fringe
Created by Lost mastermind J.J. Abrams and written by several of the same scribes, Fringe was the most immediate successor to Lost. It focuses on Olivia Dunham, an FBI agent assigned to investigate paranormal incidents; Walter Bishop, a genius scientist who's become more than a little addled over the years; and Peter Bishop, his skeptical, sardonic, and equally brilliant son. What starts out as a run-of-the-mill supernatural crime series quickly develops into an epic spanning multiple universes — but, like Lost at its best, it keeps the focus on the complicated characters and their equally complex, sometimes devastating relationships.
Where to watch: iTunes, Amazon Prime
04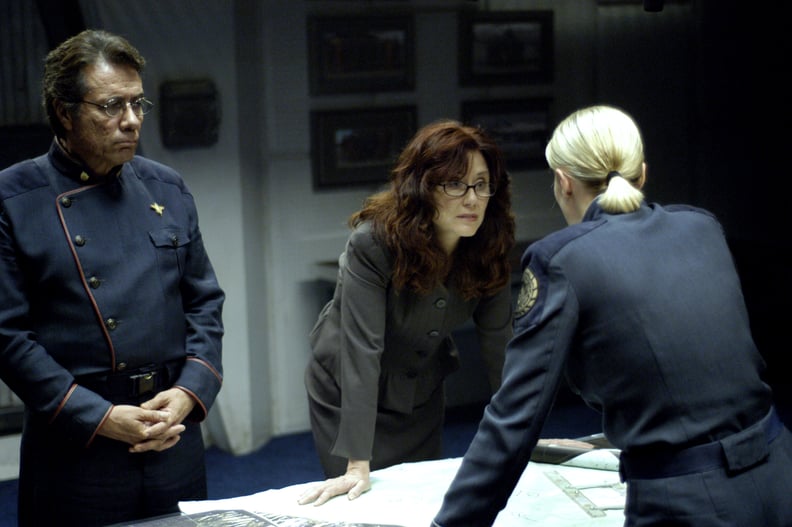 Battlestar Galactica
A reboot of a short-lived 1970s series, Battlestar Galactica has all the epic stakes that Lost fans might crave — but in a space-age future. The series follows the aftermath of an attack by the robotic Cylon species as the survivors of humanity attempt to rebuild and search for a haven they've only heard of in legend and rumor: Earth.
Where to watch: Hulu, Amazon Prime

05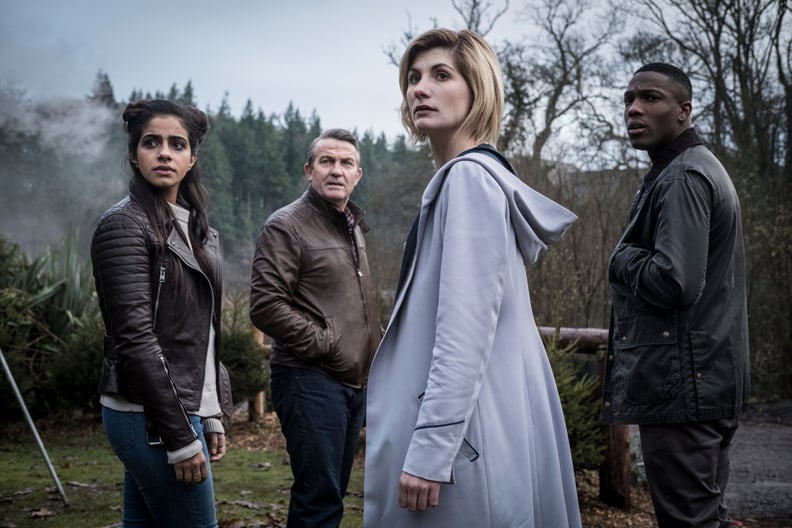 Doctor Who
The longest-running sci-fi series in history, Doctor Who is a must watch for fans of sci-fi adventures mixed with a healthy dose of emotional, character-driven drama. Spanning several decades and a constantly rotating cast, the core of the series always stays the same: an alien being called the Doctor, who can regenerate into a new body at the end of one life, travels the universe and tries to help people while picking up humans (and occasionally aliens) to join the adventure, with often funny and sometimes heartbreaking results.
Where to watch: Amazon Prime, iTunes

06
Firefly
If you watched Lost for its moral ambiguity and big philosophical ideas wrapped up in sci-fi dressing, then Firefly is for you. Set in a future where the galaxy has been colonized by a superalliance between the US and China, Firefly is about a ragtag group of slightly amoral space pirates, mostly survivors of a rebellion against the Alliance, who roam the galaxy, taking on odds jobs and trying to keep one step ahead of authorities, who are after two of their team members.
Where to watch: Hulu, iTunes, Amazon Prime
07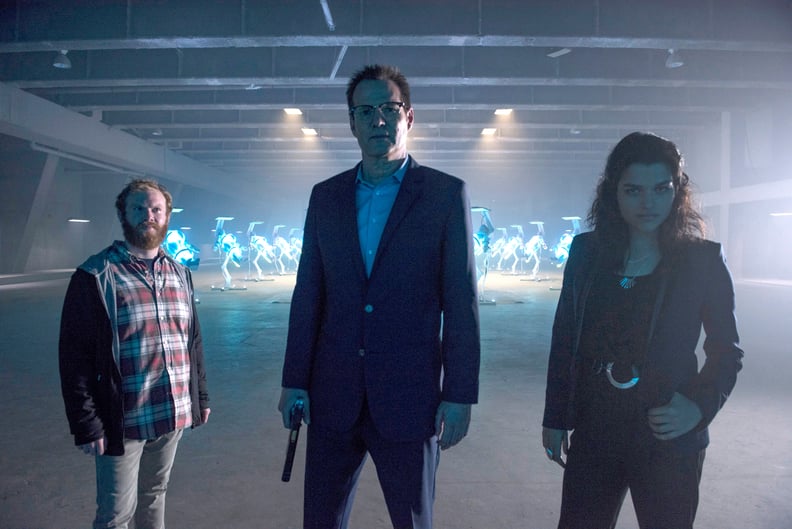 Heroes
Much like Lost centered on an ensemble of people in a strange scenario, so too does Heroes. Its characters are seemingly ordinary humans who one day discover that they have an array of superpowers, from indestructibility to future visions and more. The series was also rebooted briefly in 2015 as Heroes Reborn.
Where to watch: NBC, Amazon Prime

08
Buffy the Vampire Slayer
Before Lost's ensemble was battling smoke monsters and literal demons, Buffy and company were too — and doing it all while juggling high school! The iconic sci-fi series chronicled the adventures of Buffy, a quick-witted high school girl who also happens to be the chosen slayer of vampires and other assorted creatures. As the narrative stakes (and those other kind of stakes) pile up over the years, she relies on her friends, a quirky but loyal ensemble who seemed to understand Lost's theme years before that series ever began: "live together, die alone."
Where to watch: Hulu, Amazon Prime

09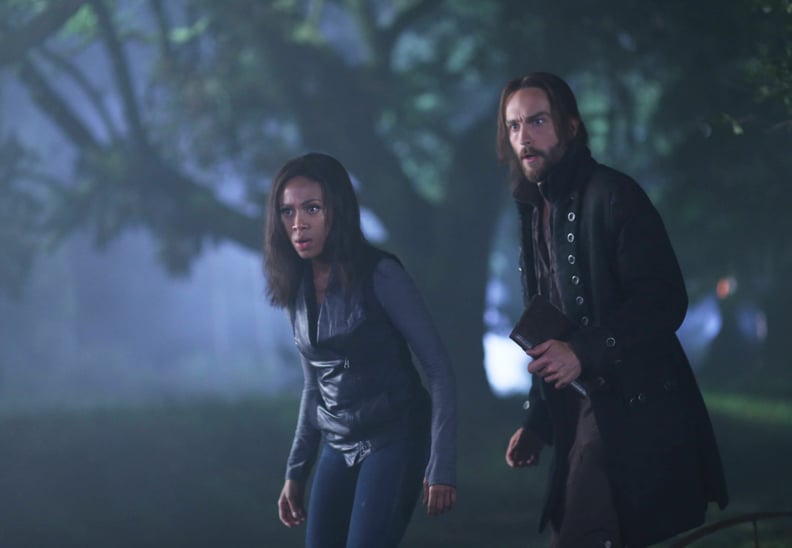 Sleepy Hollow
As creeptastic as Lost ever was, Sleepy Hollow is a new take on a classic legend. In this version, Ichabod Crane wakes up to find himself in the 21st century, where he teams with initially skeptical detective Abbie Mills to investigate strange happenings in Sleepy Hollow. As it turns out, the Headless Horseman isn't so dead — and is actually one of the four Horsemen of the Apocalypse that only Crane and Mills can stop.
Where to watch: Hulu

10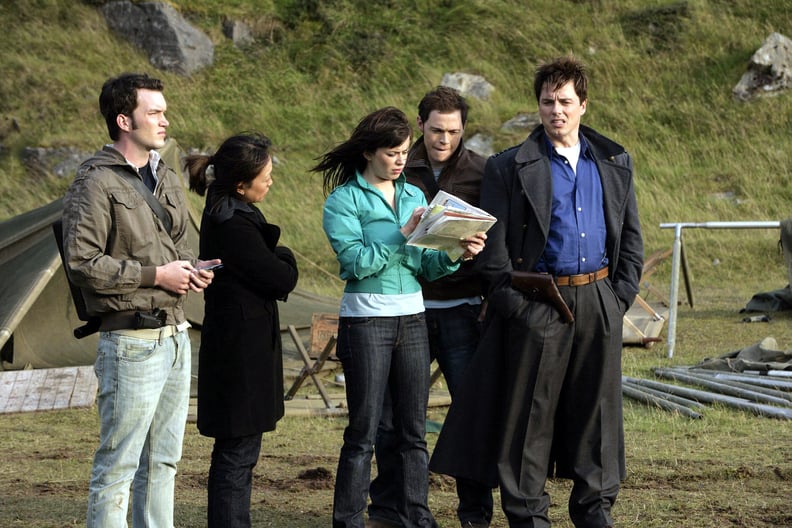 Torchwood
The Doctor Who spinoff for grownups, Torchwood is more in the Lost mold of a messed-up ensemble of characters trying to solve supernatural mysteries in order to survive. Led by Captain Jack Harkness, a roguish agent with a mysterious past, the team unravels alien doings on Earth, all with a healthy (if dark) sense of humor.
Where to watch: Amazon Prime, iTunes

11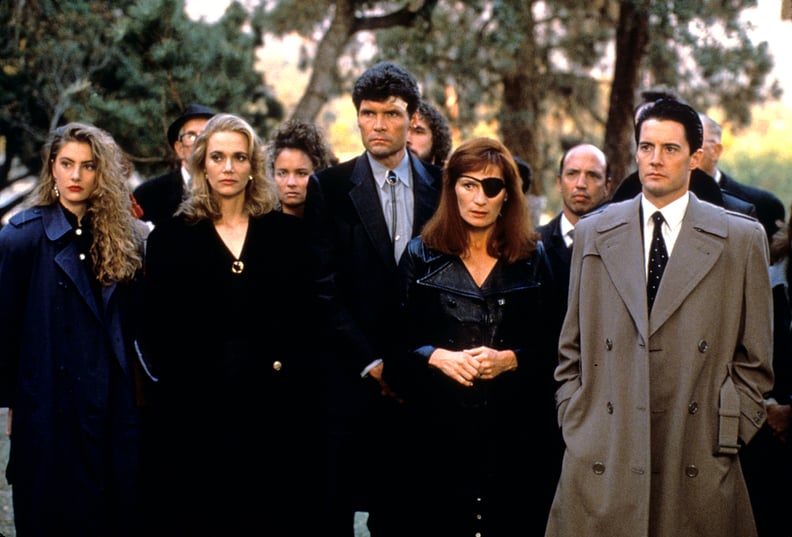 Twin Peaks
If you thought Lost's island was bizarre, just wait until you visit Twin Peaks. The cult favorite is set in a small town in Washington where a murder has shattered everyone. When an FBI agent arrives to investigate, he discovers that there's a lot more going on in Twin Peaks than anyone thought. The series was revived by Showtime in 2017.
Where to watch: Amazon Prime

12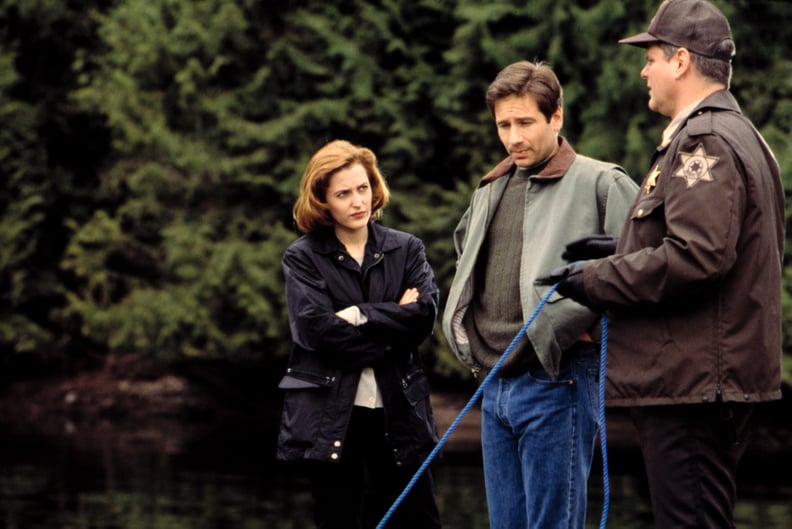 The X-Files
The X-Files just might be the granddaddy of them all when it comes to long-running sci-fi mysteries. Mulder and Scully are the iconic FBI agents investigating the paranormal. Its influence, from the combination of sci-fi and mystery to its long-game plots, can be felt on series from Lost and beyond.
Where to watch: Hulu, Amazon Prime