The fourth season of HBO's Insecure [1] gave us funny moments to laugh about, teary heartfelt scenes, a relatable plot, and of course Issa Rae's signature awkward wit that makes the show one of a kind. After a rollercoaster [2] of a season with a bittersweet ending, we've been left wondering what's next on all fronts. Already feeling the void? While we won't get season five for at least another year (if not longer, due to the industry-wide shutdowns), we've got you covered with the best shows and movies you can watch right now while you patiently wait for your favorite Inglewood crew to return on screen.
The Lovebirds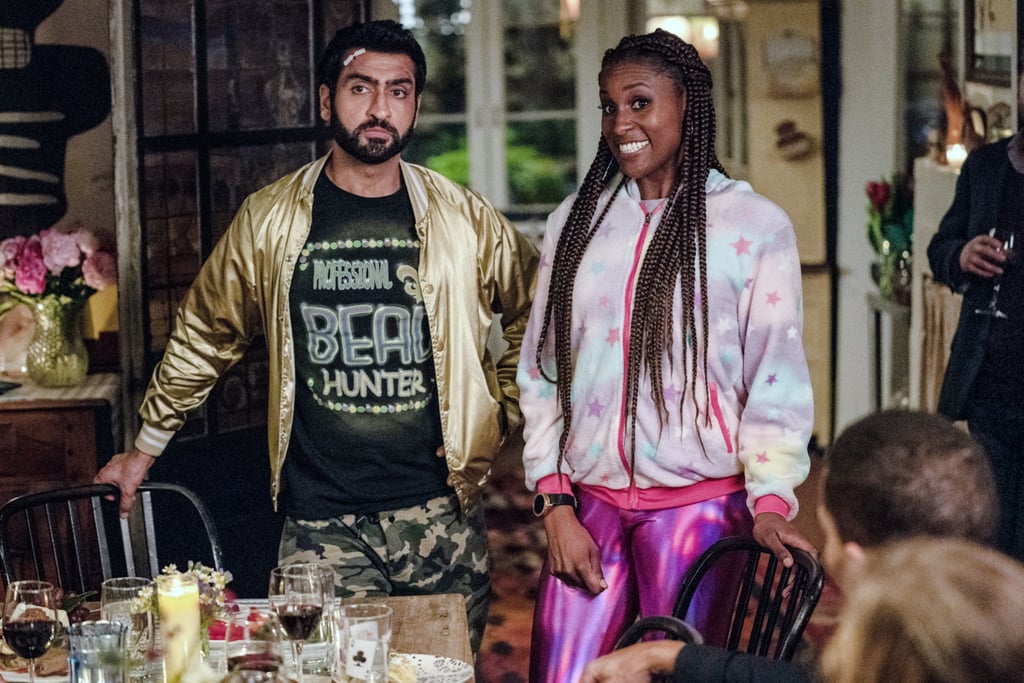 A young couple (Issa Rae, Kumail Nanjiani) escapes a series of dangerous and unfortunate events in this rom-com action movie. If you need to see a familiar face after finishing Insecure's latest episodes, seeing Rae as the lead in this title is the perfect fix.
Watch The Lovebirds on Netflix [3].
Atlanta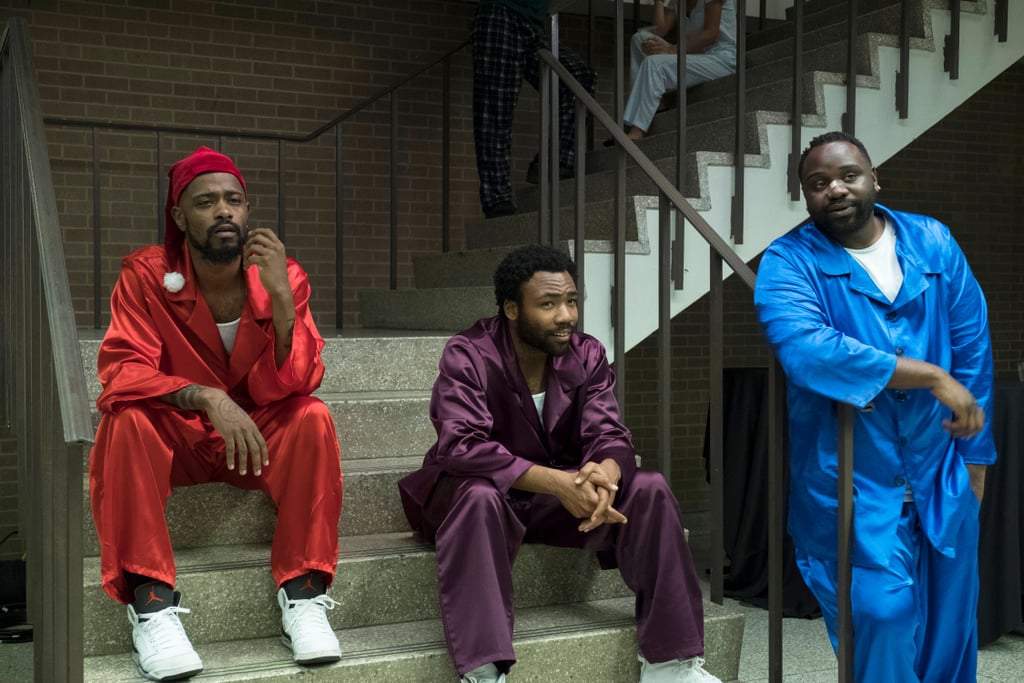 Much like Insecure highlights Black culture in a prominent city like Los Angeles [4], Atlanta [5] gives a look into the Black music scene in Atlanta. Donald Glover stars, but it's just as much Lakeith Stanfield and Brian Tyree Henry's show.
Watch Atlanta on Hulu [6].
High Fidelity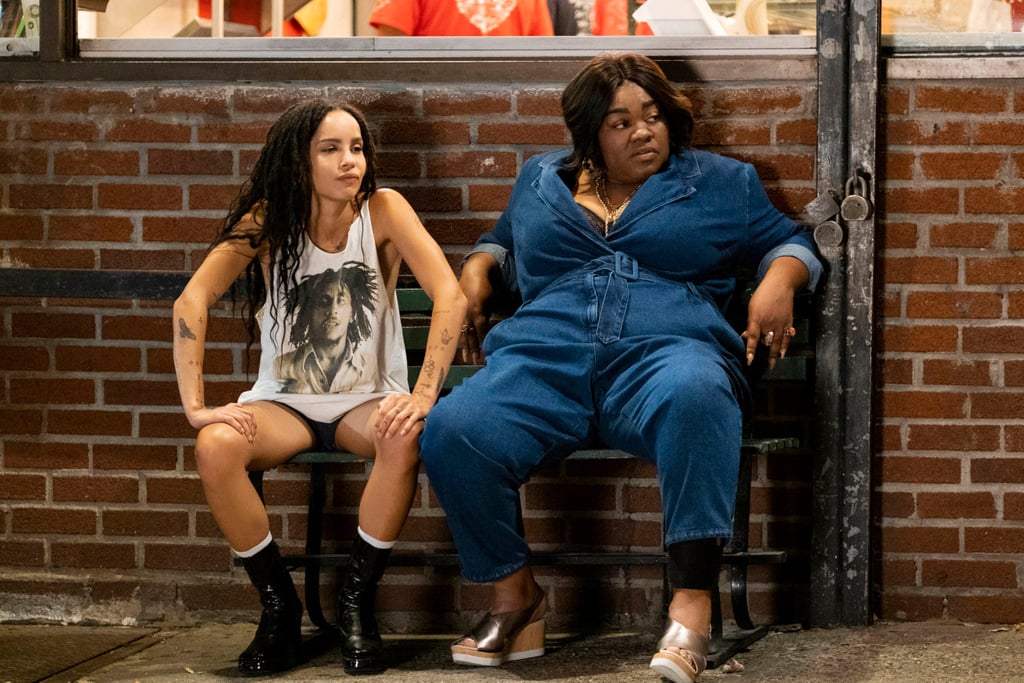 A young woman (Zoë Kravitz) in a big city balances her dating life, friendships, and career all while on a journey of healing and self-discovery. Sound familiar? The plot of Hulu's High Fidelity [7] reboot makes it a great watch for Insecure fans.
Watch High Fidelity on Hulu [8].
Dear White People
If you're looking for a gripping drama (with pockets of humor) that explores the complexities of race and other social issues, look no further than Dear White People [9]. What started as a movie is now a critically acclaimed show with a dedicated following.
Watch Dear White People on Netflix [10].
Girlfriends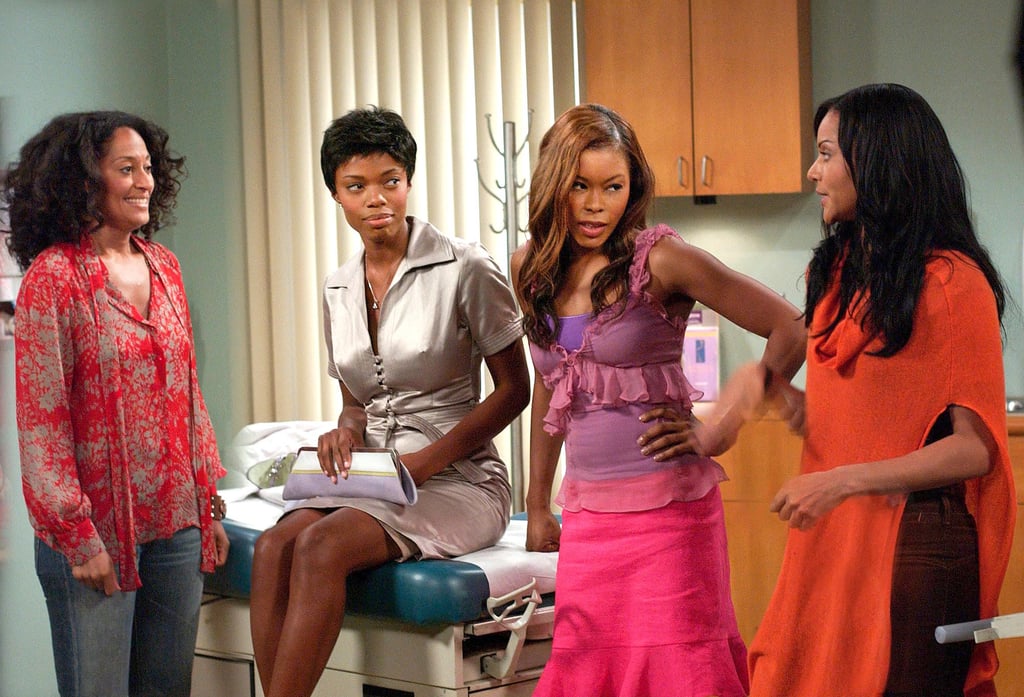 This throwback sitcom mirrors the complicated love lives and the endearing sisterhood of the Insecure cast; these four black women navigate careers, friendships and relationships, all while looking stylish and having each other's backs.
Watch Girlfriends on Amazon Prime [11].
Grown-ish
You've probably heard of this spinoff of the popular sitcom Black-ish [12]. Follow along as Zoey Johnson goes through the ups and downs of being a young black woman in college. Much like Insecure, Grown-ish [13] highlights struggles that BIPOC face on a daily basis.
Watch Grown-ish on Hulu [14].
Little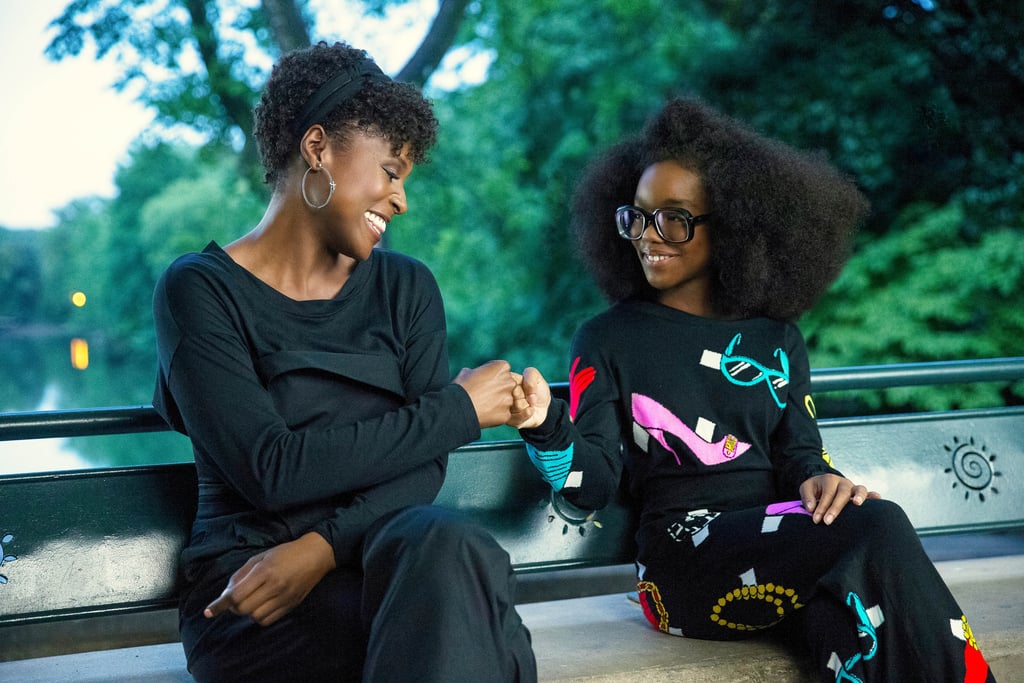 If you just can't get enough of Issa Rae, we totally understand! In this comedy, she plays the assistant to an uptight advertising executive (Regina Hall, er, Marsai Martin) who, through a Freaky Friday-type situation, has to learn what's really important in life.
Watch Little on Hulu [15].
A Black Lady Sketch Show
From the mind of Robin Thede, this hilarious sketch comedy show is sure to have you in tears of laughter. The show features an all-female cast and touches on some of the common issues Black women face [16] in a funny and relatable way.
Watch A Black Lady Sketch Show on HBO [17].
Think Like a Man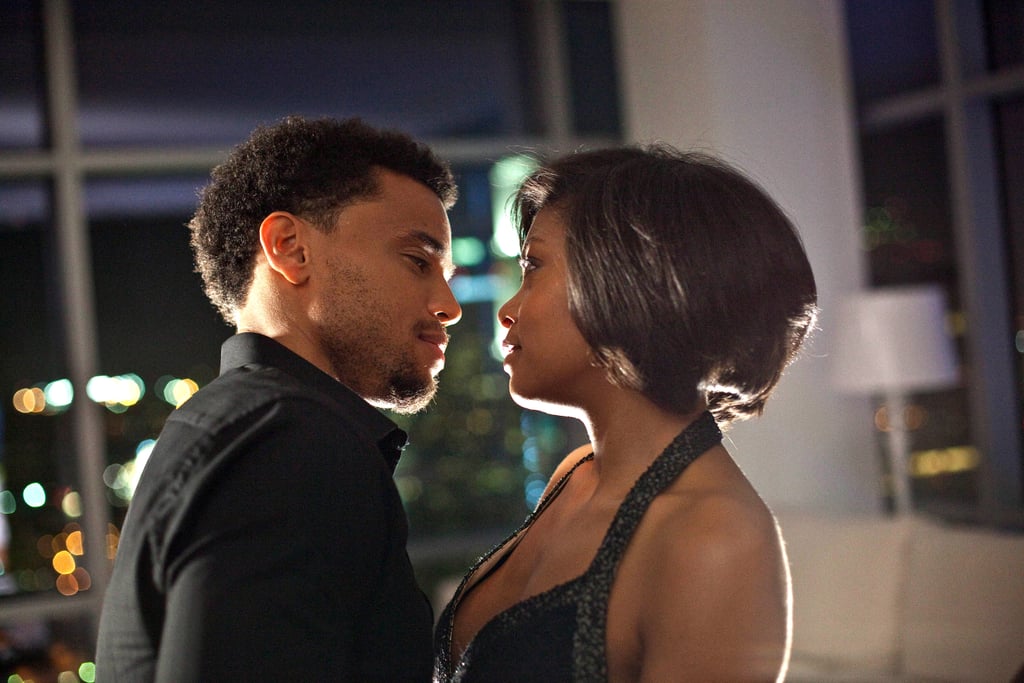 This star-packed rom-com is based on Steve Harvey's popular relationship book Act Like a Lady, Think Like a Man. As a group of friends try to make the best of their relationships [18], it turns into a game of girls against boys to see who will get what they want.
Watch Think Like a Man on Hulu [19].
What Men Want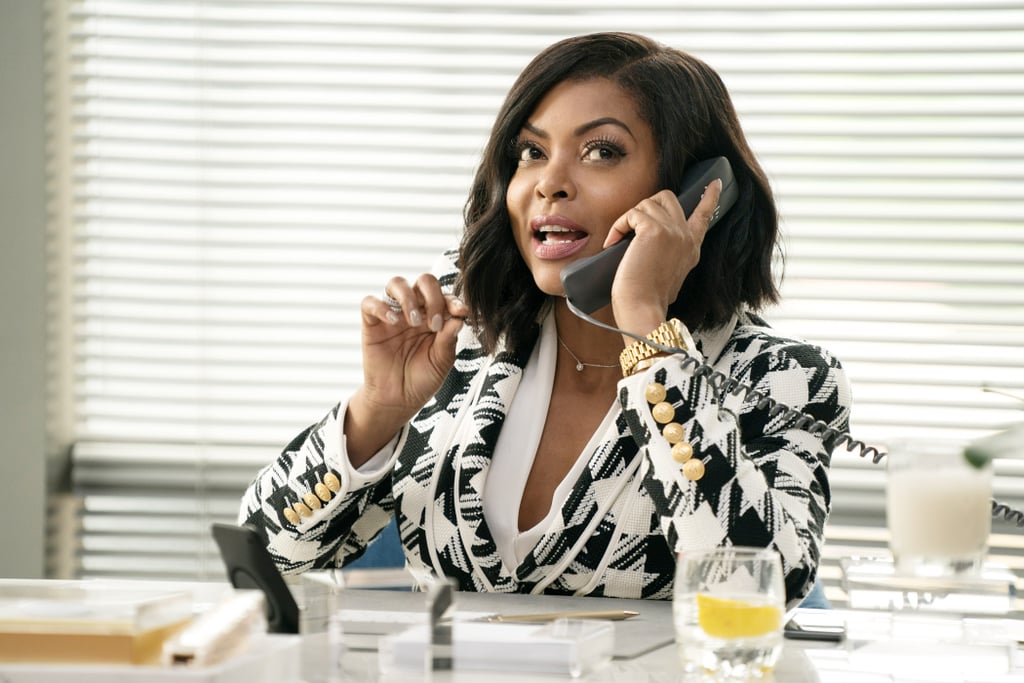 Life flips upside down for a successful sports executive (Taraji P. Henson) when she wakes up one morning with the ability to hear the thoughts of the men around her. During this weird time, she ends up finding love — and learning so much about herself along the way.
Watch What Men Want on Hulu [20].
Girls Trip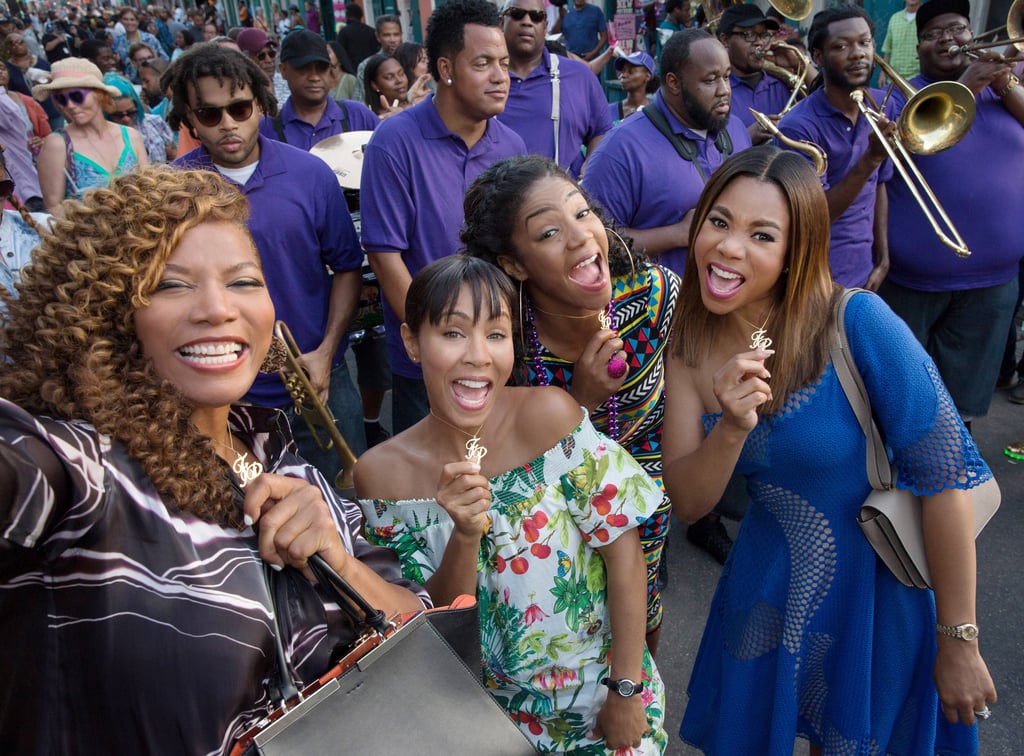 Four girlfriends (Queen Latifah [21], Jada Pinkett Smith [22], Tiffany Haddish, and Regina Hall) take the trip of a lifetime to New Orleans for a festival. If you remember the Coachella [23] episode from Insecure, this gives off the same vibe and is sure to have you laughing from the very first scene all the way through to the credits.
Watch Girls Trip on Amazon Prime [24].
The Chi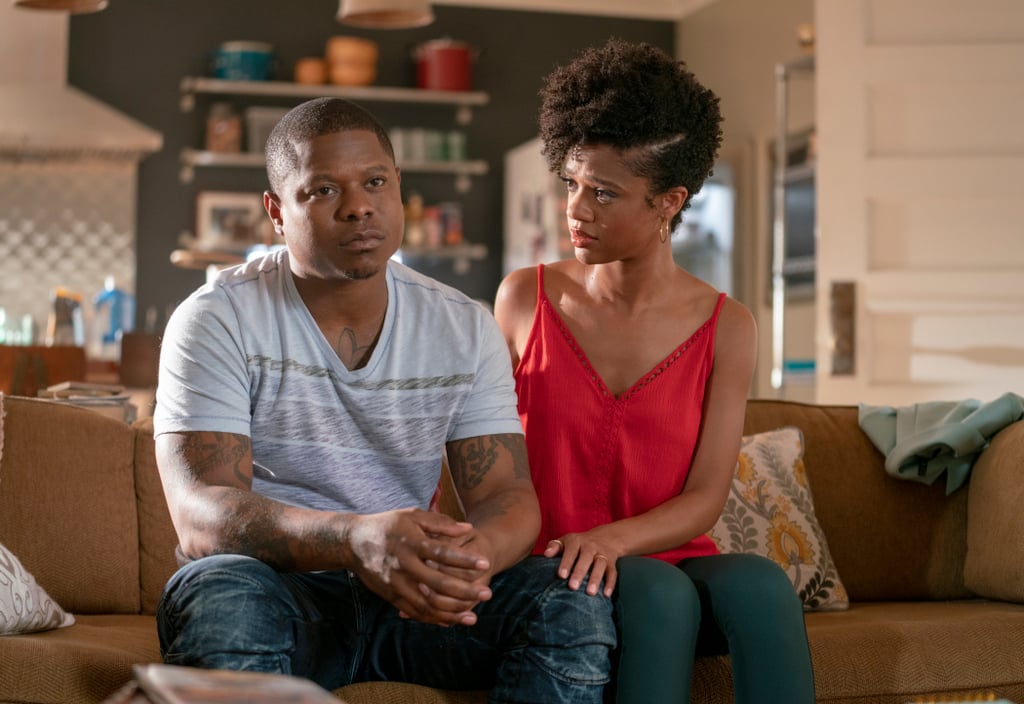 This show gives a look into the Black community on the south side of Chicago. If you're looking for a touching coming-of-age drama that also touches on important social and racial issues [25], this is the perfect show.
Watch The Chi on Hulu [26].
Queen Sugar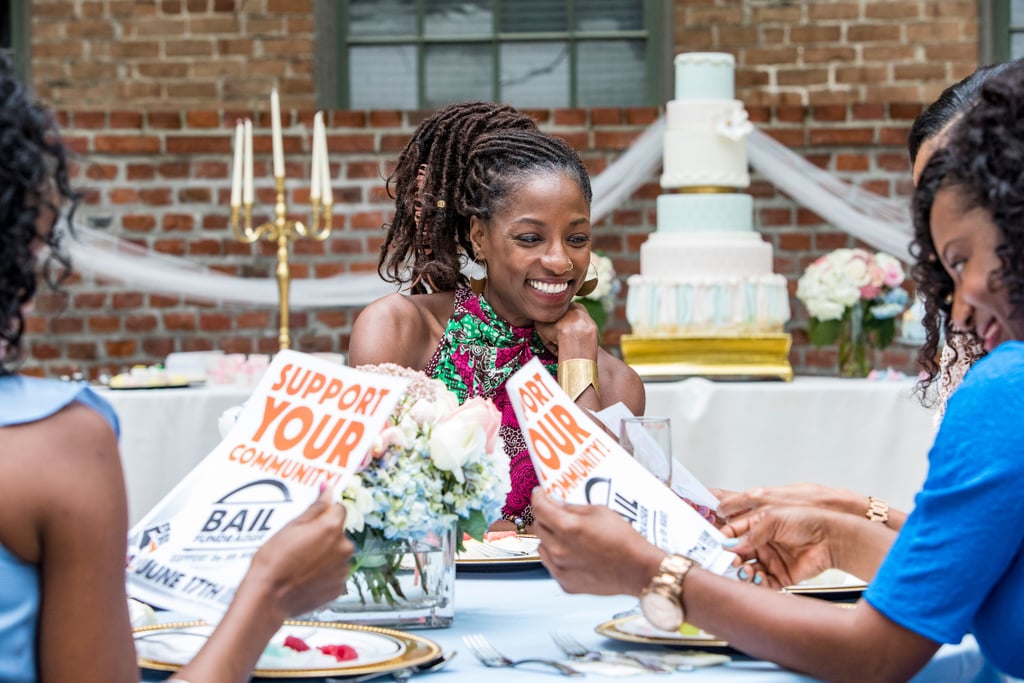 If you love all the messy love triangles from Insecure, this contemporary drama is a great show to watch next. Set in Louisiana, this show follows a group of estranged siblings [27] as they navigate life after the death of their father.
Watch Queen Sugar on Hulu [28].
Two Can Play That Game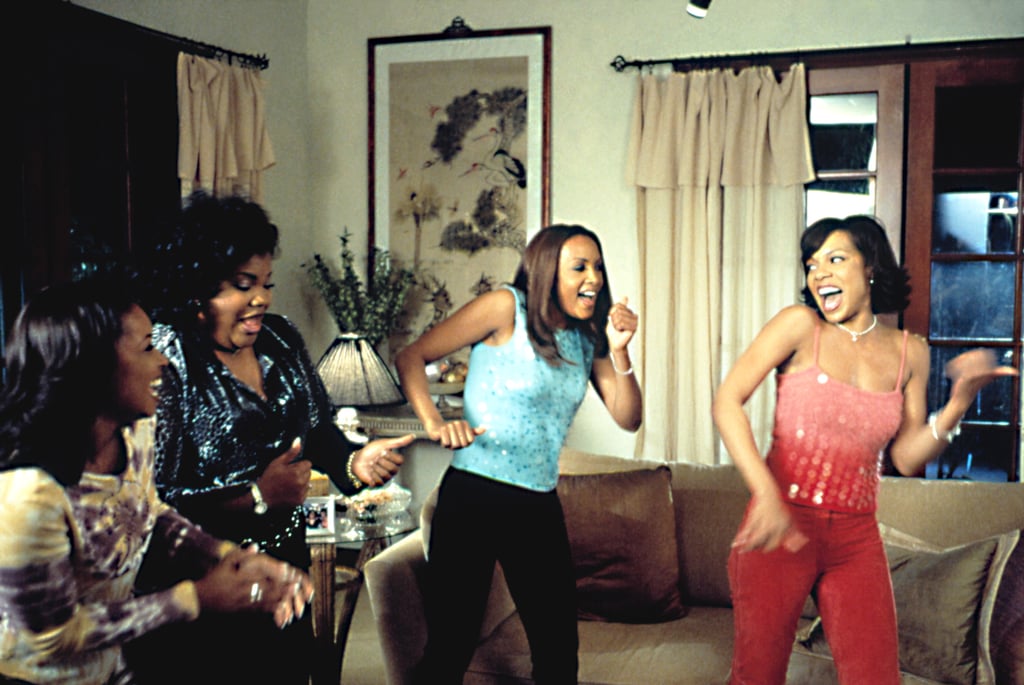 This classic Black romantic-comedy hilariously depicts the ups and downs of the dating game, making it essential viewing for fans of Insecure. You might even want to watch this movie with a pen and paper in hand; the leading lady dishes on all the best tricks to win at love.
Watch Two Can Play That Game on Hulu [29].
Claws
Fabulous nails, killer high heels, and organized crime aren't three words you see together often, but in this series, they all come together for a fast-paced comedy set in a Florida nail salon. This show is guaranteed to hook you and keep you on the edge of your seat.
Watch Claws on Hulu [30].
Love Jones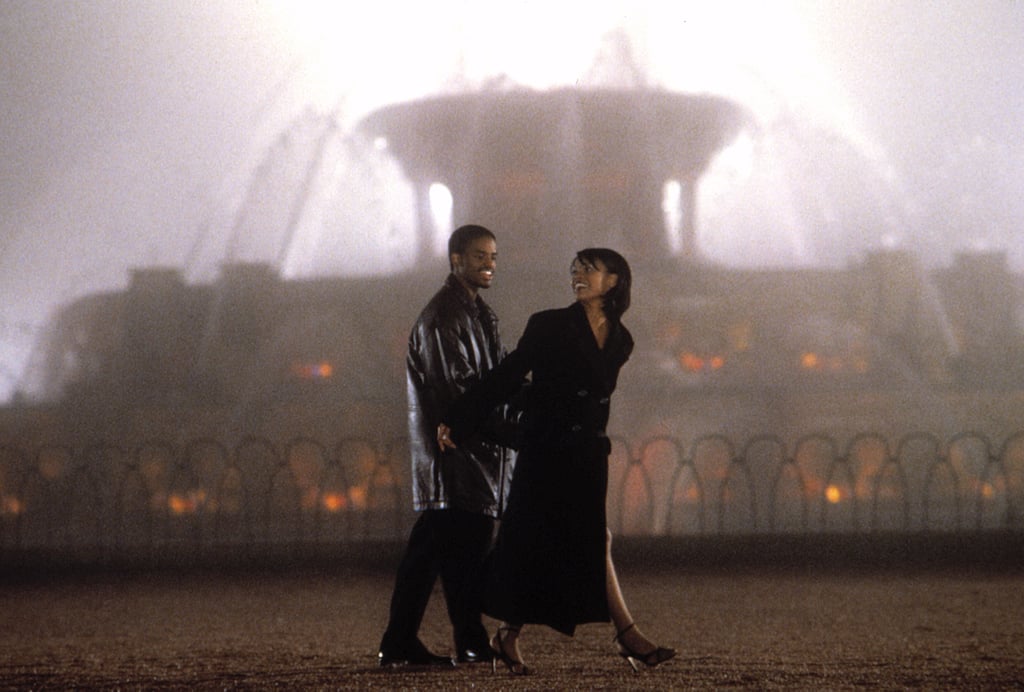 Grab a box of tissues, because this swoon-worthy movie will have you all in your feelings. A young black poet falls for a beautiful photographer, and their love story will have you tearing up for the whole movie.
Watch Love Jones on Amazon Prime [31].
The Best Man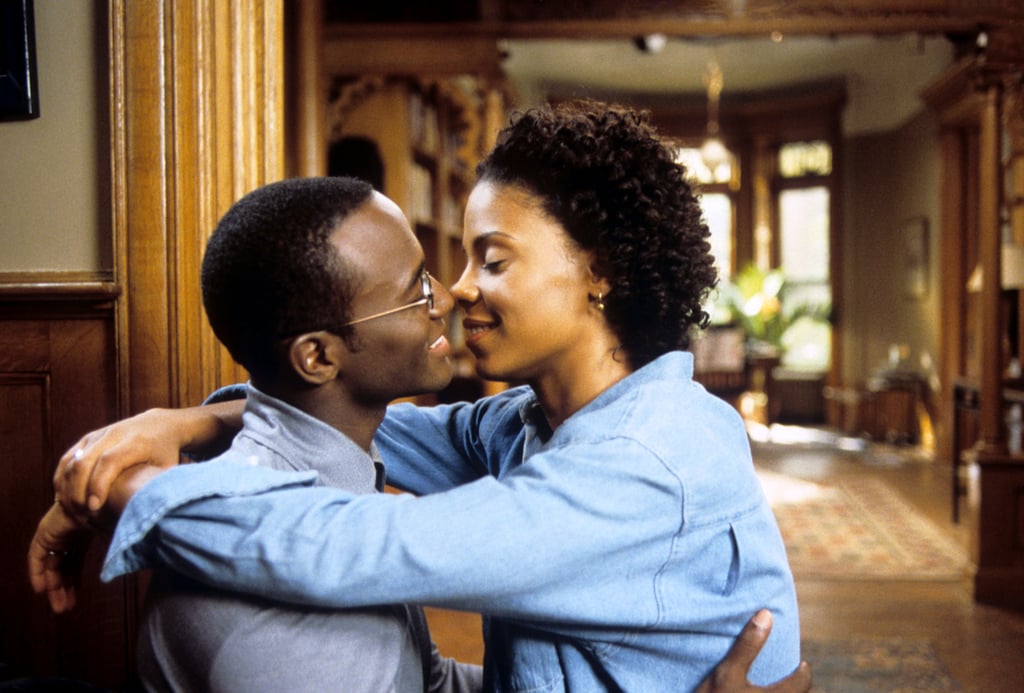 If you need a great movie for a girls night [32] in — or something to watch to fill the void of Insecure on Sundays — you can't go wrong with this ensemble classic.
Watch The Best Man on Hulu [33].
Deliver Us From Eva
This modern spin on Shakespeare's The Taming of the Shrew is packed with romance, drama and a stellar cast. Watch as a group of younger sisters pay a man (LL Cool J) to date and distract their older sister (Gabrielle Union [34]).
Watch Deliver Us From Eva on Hulu [35].
The Photograph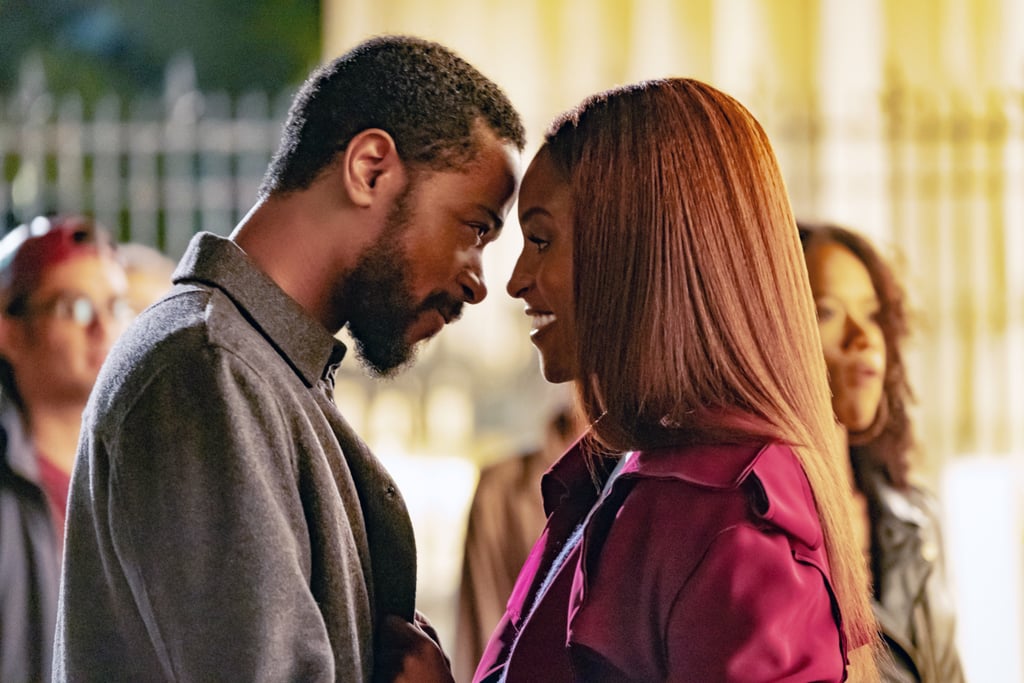 One of the most romantic movies to come out this year [36], The Photograph follows a young woman (Rae) who enlists the help of a handsome journalist (Lakeith Stanfield) to uncover some truths about her late mother.
Watch The Photograph on Amazon Prime [37].
Living Single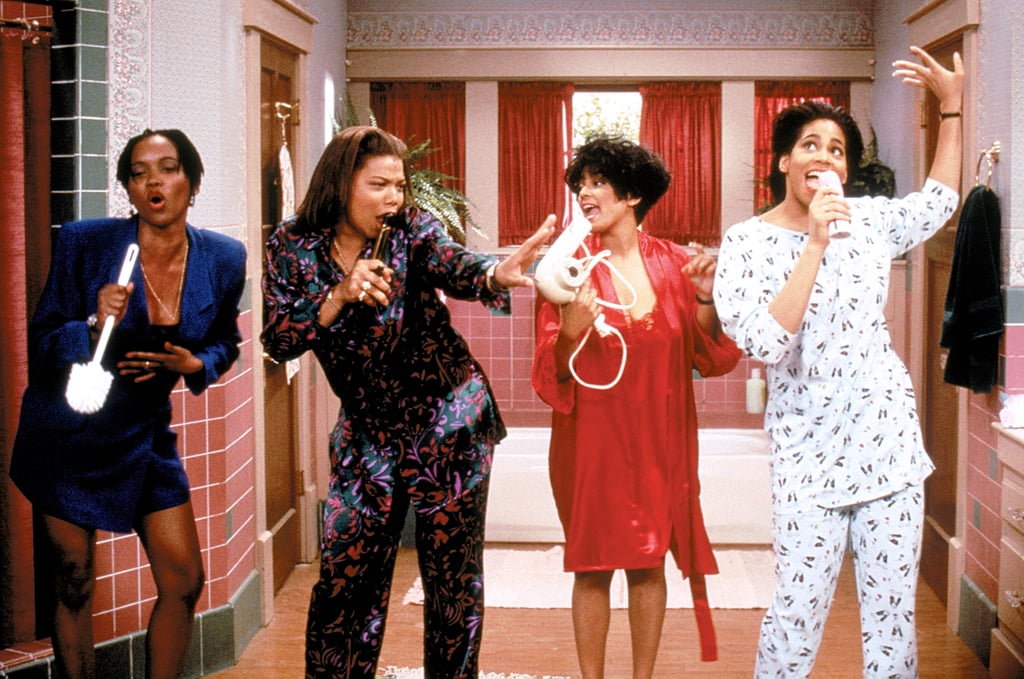 Oh, to be a 20-something living in a big city with your best friends [38]. Watch as this group of friends [39] figure out life and love all from their quaint Brooklyn brownstone.
Watch Living Single on Hulu [40].
Waiting to Exhale
This movie is a classic across generations for black women, making it a great movie to watch with the girls or even with mom. Get swept up as these four women go about navigating their love lives while leaning on each other and their sisterhood for support.
Watch Waiting To Exhale on Amazon Prime [41].
Brown Girls
This web series follows two friends as they pursue their dreams in the big city of Chicago. It kind of reminds us of Issa Dee and Molly Carter [42]'s arc in season one of Insecure!
Watch Brown Girls at browngirlswebseries.com [43].