Everything You Need to Know About Venom: Let There Be Carnage and the Return of Eddie Brock
If you haven't been able to get the outrageous fight scenes from Venom out of your head since it premiered in 2018, then strap in, dear movie-lovers: Venom 2 is on the way! While the sequel was teased as far back as December 2018 (a few months after the first movie's release), Sony gave official studio confirmation that a sequel was in the works in January 2019. It then revealed that a few stars will be returning to reprise their roles, including Tom Hardy, who has actually signed on for two more Venom films.
Specific details on the film's premise are pretty slim outside of the fact antihero Venom is battling his longtime comic foe Carnage — but there is enough to get fans more than excited about what's to come (especially in regard to the villain). Ahead, check out all the information we've rounded up on the upcoming film, and stay tuned for more before Venom: Let There Be Carnage hits theaters on Sept. 24.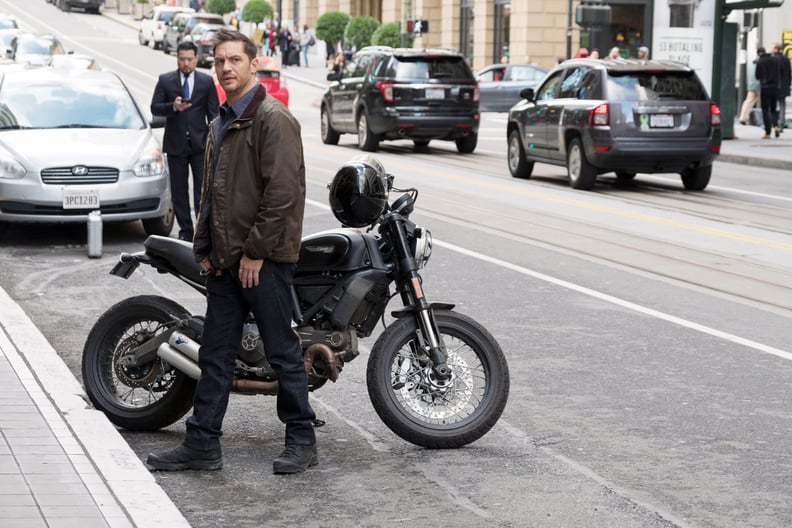 Will Tom Hardy Return as Eddie Brock?
We can't have Venom without Eddie Brock, and no one does Eddie like Tom Hardy! Luckily, the actor is more than ready to hop back onto his bike and set out on another adventure portraying the former investigative journalist who becomes the host of the foul-mouthed symbiote.
"When you think of Venom, you'll never be able to think of anyone but Tom Hardy sitting in that bathtub of lobsters," Venom 2 producer Amy Pascal told Fandango regarding Hardy's return for the sequel. "And once you saw Tom Hardy do this character, that's all you needed to know."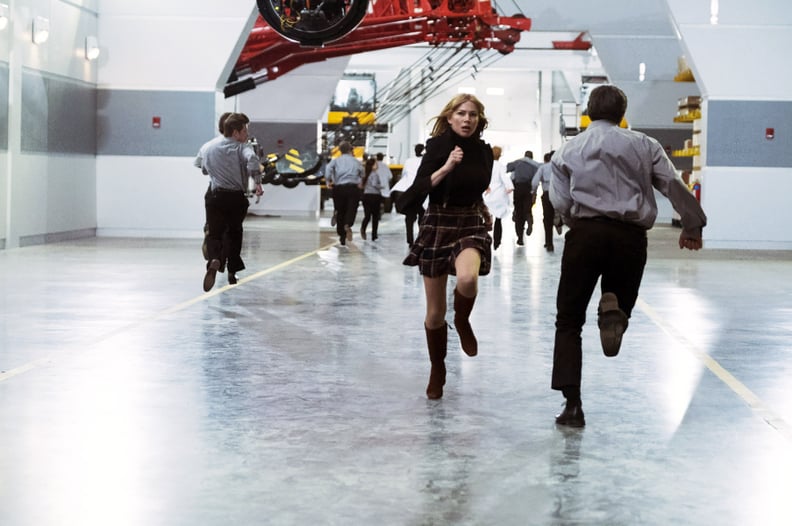 Who's in the Rest of the Cast?
Thankfully Michelle Williams is back as the brazen, bold Anne Weying, aka Eddie Brock's on-and-off-again flame. She more than handled her share of the mess in the first film, and that brief glimpse we got of She-Venom wasn't nearly enough. Late Night star Reid Scott is also back as Anne's boyfriend, Dan Lewis. His take on Dr. Dan Lewis attempting to help Eddie in that lobster tank will live on as one of the greatest scenes ever. Rounding out the cast are Woody Harrelson as Cletus Kasady/Carnage; Naomie Harris as Carnage's "wife," Shriek; frequent Tom Hardy collaborator Stephen Graham as Detective Mulligan; Peggy Lu as Mrs. Chen; and Sean Delaney and Larry Olubamiwo in undisclosed roles.
Will Carnage Be in Venom 2?
We're finally going to see Woody Harrelson make good on that midcredits scene introducing Cletus Kasady. Cletus mentions that once he's free, there will be "carnage," a rather heavy-handed tease to the fact that Cletus will eventually be the host for the symbiote with the same name, Carnage. Originally, the first film was meant to have Carnage as the main villain instead of Riz Ahmed's Riot, but since that obviously didn't pan out (and Harrelson is confirmed to return for Venom 2), we can assume the sequel will pick up that storyline and expand on Cletus's transformation into Venom's arch-nemesis.
Cinematographer Robert Richardson teased Harrelson's villain in a 2019 interview with Collider, which hints he'll be the perfect foe for Hardy's Venom to contend with: "You have a remarkable central character with Venom, but now you've got Woody Harrelson, who's going to obviously make his own little entrance here, and we'll see what else comes in with the Sony Marvel collaboration."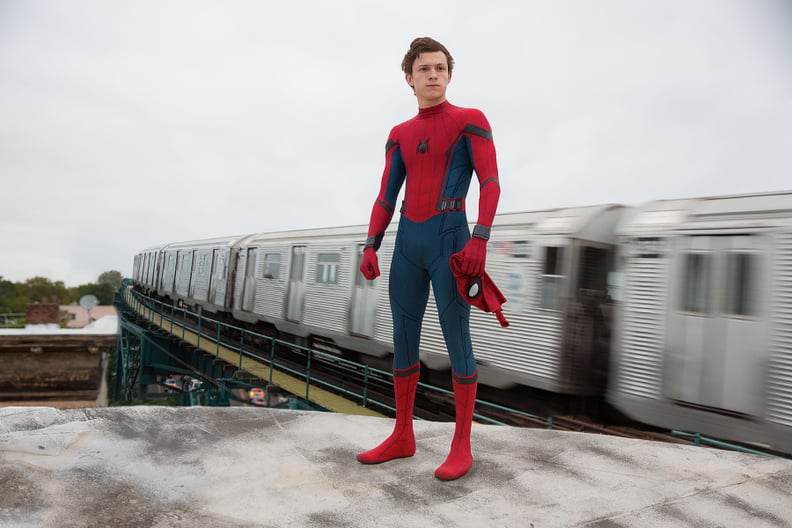 Will Spider-Man Make an Appearance in Venom 2?
OK, we may have been over this before, but things have taken a turn where a Venom/Spider-Man crossover is more likely than ever before.
In an interview with CinemaBlend before Spider-Man officially left the MCU in August, Marvel Studios President Kevin Feige was already hinting things might swing that way when he was asked about a potential crossover. "I think probably it's up to Sony. Sony has both those characters and has Venom in their world," he said. "I don't know what their plans are for another Venom or if they're doing that. But it seems likely at some point."
You're probably thinking it seems a little ambiguous, and you're not wrong. But with Feige saying the ball is basically in Sony's court, and now that the studio officially has full rein over Spidey once more, it gives some heft to a confirmation from the studio back in August 2018 that it planned to cross over Spider-Man and Venom. "[They] are already in the same universe — so without giving too much away, we are looking forward to the two of them eventually facing off in the future," Sony said in a statement to SYFY WIRE.
When Fandango asked Pascal about Tom Holland making an appearance in Venom 2, the producer didn't get into specifics but said, "you never know what's going to happen. We have a lot of stories to tell about Spider-Man, in every facet." She added, "We have big plans for Tom Holland to be a part of everything."
Seeing as Spider-Man: Far From Home introduced the multiverse, maybe it'll happen? The trailer did have a pretty big tease with the Daily Bugle reference and the intentional squashing of a spider.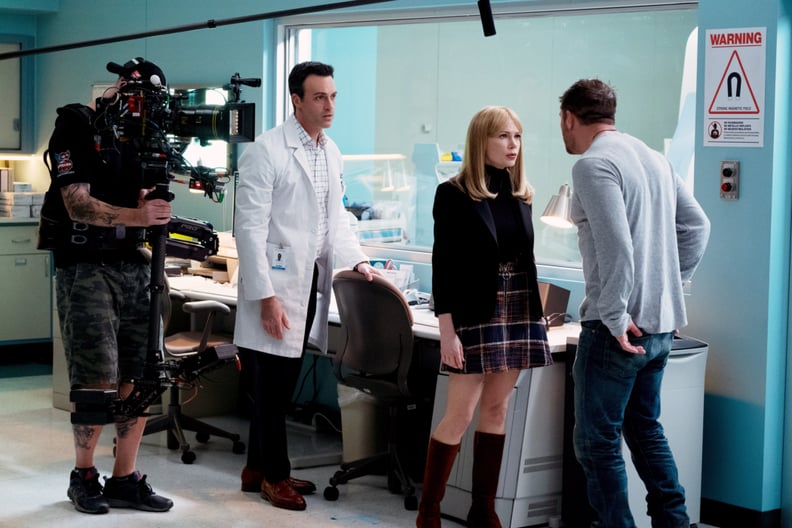 Who's in the Production Team?
Kelly Marcel, one of the screenwriters from the first movie, wrote the sequel and serves as an executive producer. After director Ruben Fleischer tapped out to due to scheduling conflicts with Zombieland: Double Tap, Andy Serkis was nabbed as director for the sequel.