12 Bloody Good Things We Already Know About The Walking Dead Season 7
01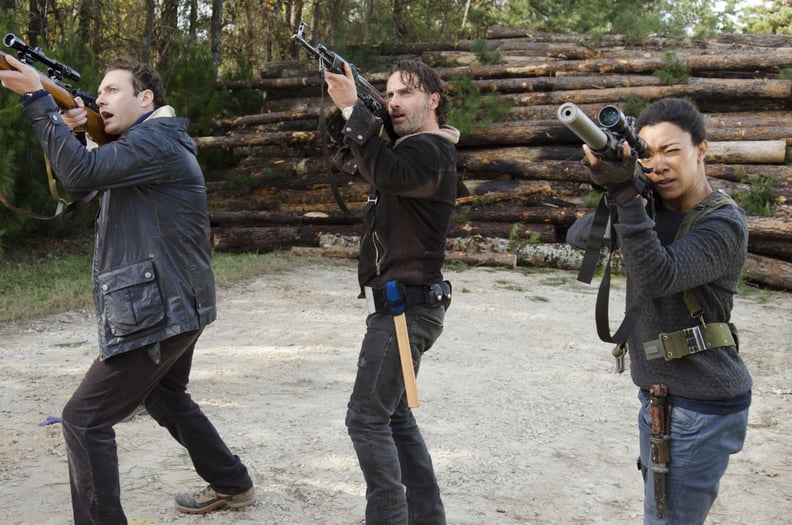 There's Going to Be a Whole New World to Explore
In an interview with Entertainment Weekly, executive producer Greg Nicotero opened up about where we can expect the main characters to go after Negan does his thing:
"We're really going to get a great sense of a larger world and what these different communities are like, who the people are that are there and what they have to offer, so for us, it's very exciting. The scripts are fantastic. You know, the first episode, obviously, was pretty intense and pretty brutal, and pretty sad and emotional and definitely a challenge for everybody involved to sort of take us to this different place, but the show has a lot of really unique flavors to offer."
If you're at all worried about The Walking Dead taking a long time to reveal these new worlds to us (*cough* season two *cough*), don't be. Nicotero confirmed that "it's going to happen pretty rapidly and pretty dramatically as we get into episodes one, two, three, and four." When POPSUGAR recently spoke to actor Ross Marquand, who plays Aaron, he hinted that the Saviors and the Kingdom aren't the only communities Rick and company will come in contact with, either. "The Kingdom is coming into play, of course we have the Saviors and their compound, and not to give too much away, but there are other groups that we're going to be meeting up with as well," he revealed. "It's going to change [the characters] immeasurably."
02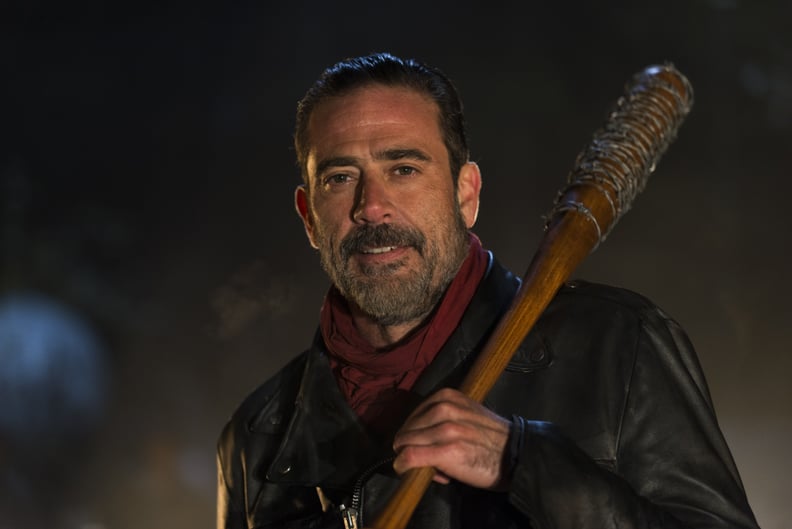 Jeffrey Dean Morgan and 3 Others Have Been Promoted
Jeffrey Dean Morgan, Tom Payne, Austin Amelio and Xander Berkeley have all been promoted to series regulars, meaning we're going to be seeing even more of Negan, Jesus, Dwight, and Gregory.
03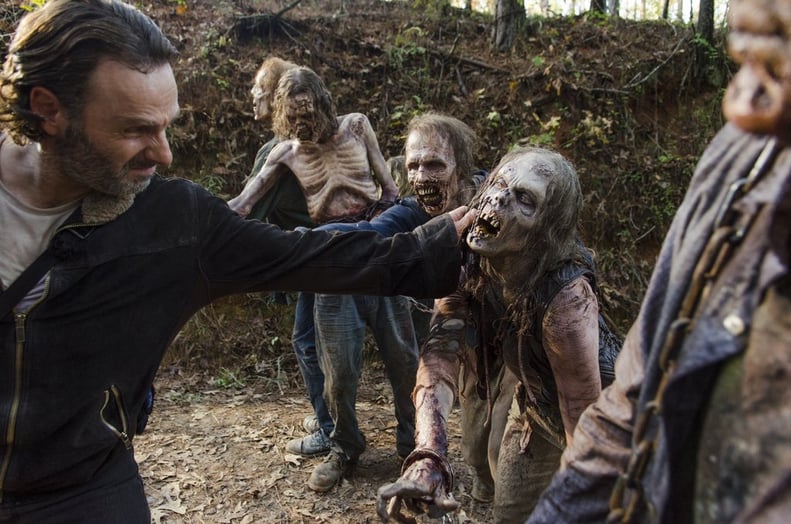 We're Also Getting Fresh Meat
According to TVLine, two new characters will be introduced on the upcoming season: "Naomi is a grandmotherly type who, having lost so many loved ones, is now willing to do whatever it takes not to have to bury any more," Michael Ausiello wrote. "On the flip side is Jennie, a sunny-side-up kinda teenager." Nicotero has been less forthcoming about specifics but recently told EW that in season seven, "it's safe to say that we're going to get a chance to meet a lot of new people." Hmm . . .
04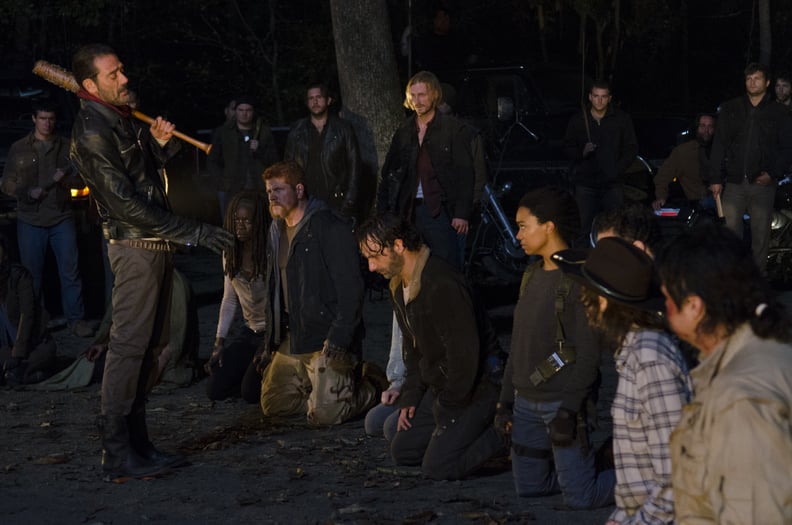 Where the First Episode of Season 7 Will Pick Up
In an interview with The Hollywood Reporter, Jeffrey Dean Morgan alleviated any potential fears of the writers extending that cliffhanger beyond the first returning episode (*praise hands emoji*). "Season seven picks up right where we left off, and you'll see who was at the end of that bat and what happened from there," he revealed, before also mentioning that "the death of the person kicks off season seven, and that will be a big part of who is on the receiving end of Lucille."
05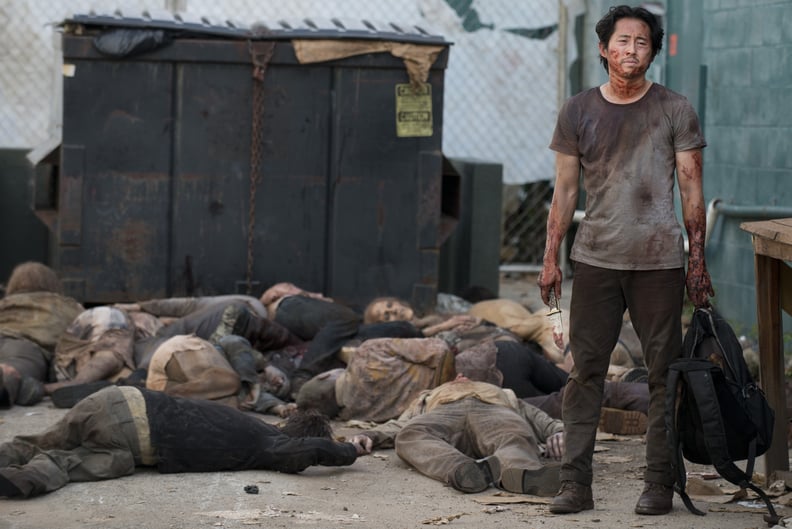 The Scene of Negan's Beating Is Going to Be Bloody Disgusting
Showrunner Scott M. Gimple echoed Morgan's words about the start of the seventh season, saying, "To show what happened in full force is the beginning of the next story." As far as details of the big death scene, Gimple said they will depict the "incredible work of gore" shown in the comics, and that he's "certain that we will be pushing some boundaries with it." We're praying for you, Glenn.
06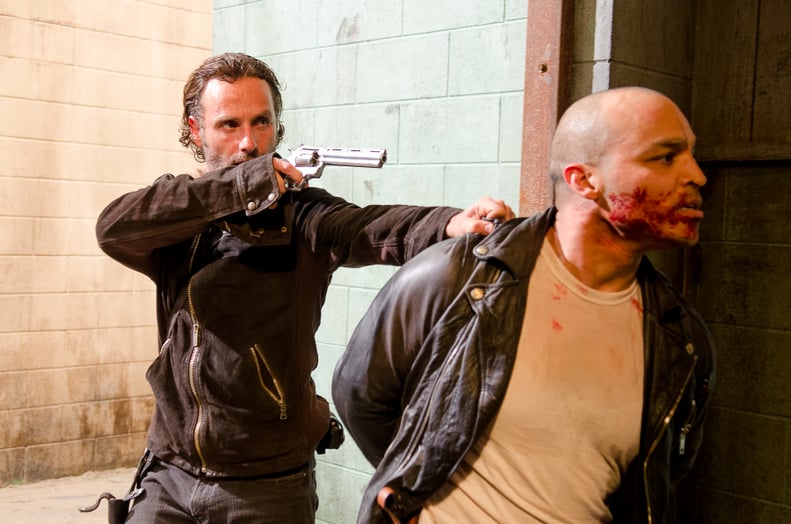 Rick's Character Will Never Be the Same
Andrew Lincoln, who plays Rick, had some insight into what we can expect from the character in the coming season: "I think [Negan is] going to irrevocably change who that guy is and how he feels as a leader when the scene eventually plays out."
07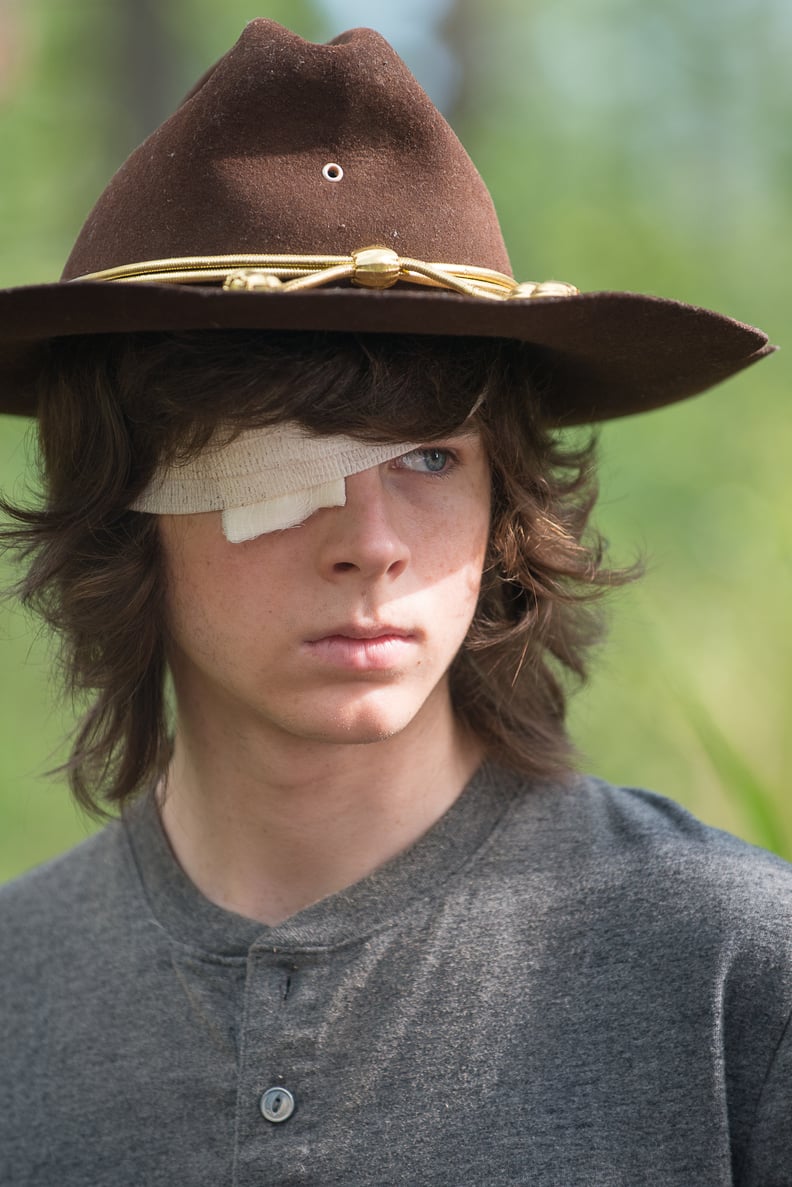 Carl and Negan's Relationship From the Comics Will Manifest Itself on Screen Somehow
Gimple has hinted at Carl and Negan's unique friendship from the comic books coming to life in the show. "It may be very brief but we will absolutely see them have a pretty intense moment," he told THR. "There's going to be a bit of remixing and there may be another character involved who takes some of it. That relationship will be absolutely shown. Whether it's with Carl or not, I can not say. But I absolutely want to explore Negan having that kind of respect for someone, which is the hallmark of that relationship."
08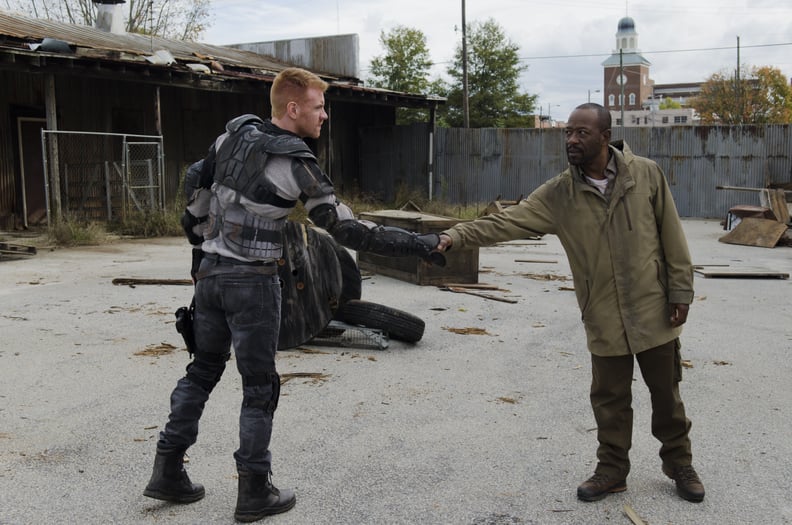 Prepare Yourself For The Kingdom
In episode 15 of season six, "East," Morgan and Rick team up to search for a missing Carol, and end up running into a man clad in intense body armor looking for his horse at a farm. Rick, lovable psychopath that he is, tries to shoot at the guy, but Morgan shoves his arm and saves the mystery man's life before saying, "Maybe he's from the Hilltop, maybe he's from somewhere else." We see him again in the finale, when he appears with a friend out of nowhere in the scene where Morgan narrowly saves Carol from being shot to death by a rogue Savior. We can't know for sure, but it definitely seems like the unknown character is from a community called the Kingdom.
In the comics, the Kingdom (similar to Alexandria and the Hilltop) is a group led by a man named "King" Ezekiel, a former zookeeper who runs his community — full of people wearing body armor, we might add — with the help of his pet tiger named Shiva (just go with it) in an abandoned high school. Ezekiel hates Negan and all that the Saviors stand for, so we can probably expect to see Rick use Ezekiel's hatred to his advantage next season. Lincoln somewhat backed this theory up, saying he doesn't know "when or where or how or who" the Kingdom will come to be, but that "it does seem like the world is growing."
09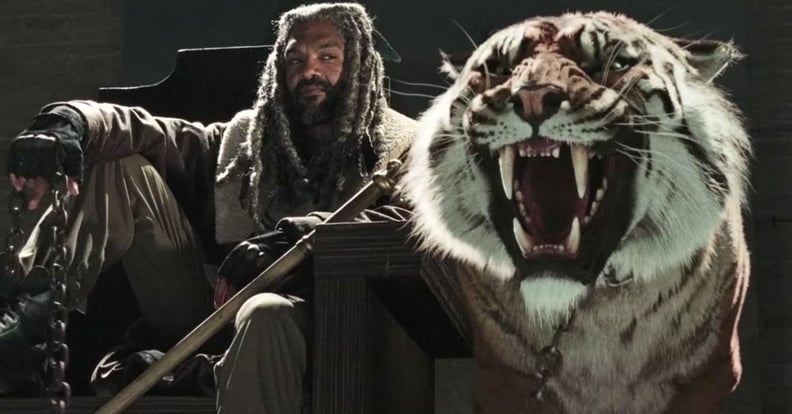 King Ezekiel Will Be a Bit Different Than He Is in the Comics
During the TWD panel at Comic-Con, executive producer Scott Gimple gave some insight into the new character, saying, "he's a bit younger than Ezekiel is in the book. He's a bit more svelte. But, he came in and he owned it, and the most important thing is, when I showed the audition to [creator Robert Kirkman], Robert went bananas."
10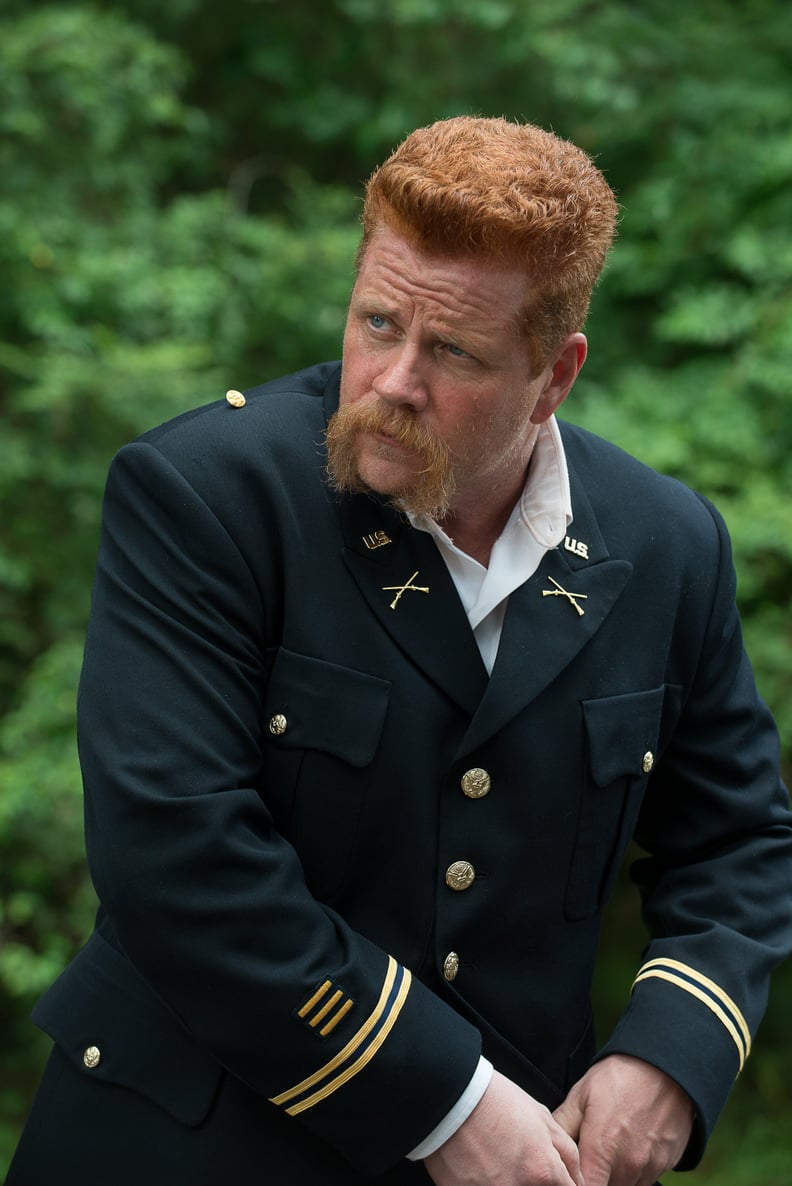 We Can Probably Rule Out Abraham as Negan's Victim
In our recent interview with Michael Cudlitz, the actor told us that because of Denise's death in season six, Abraham will be sticking around for a little while: "[Denise's] death spurs on a whole bunch of other stuff, and then the audience knows that Abraham will continue for a while now. Now we get to see what a world with Negan and Abraham both in it will be like. That's something we don't see in the graphic novels. So a lot of cool stuff happens. For me, knowing that his potential death had come and gone, it was a moment to go, 'Oh cool, they really aren't going to stick with what the graphic novel does.' As a fan of both the novel and the show, it was cool."
11
New Footage Confirms Rick Lives (and Hints at Who the Victim Might Be)
The folks at AMC decided to rile fans up at New York Comic-Con by releasing a devastating clip from the season seven premiere. In it, Rick and Negan have a tense conversation in the direct aftermath of the Savior leader's beating of an as-yet-unknown member of the crew. In addition to leaving us totally and completely shell-shocked, the footage confirms Rick lives (although he might be losing a hand), and that the victim is probably Daryl, Glenn, or Maggie.
12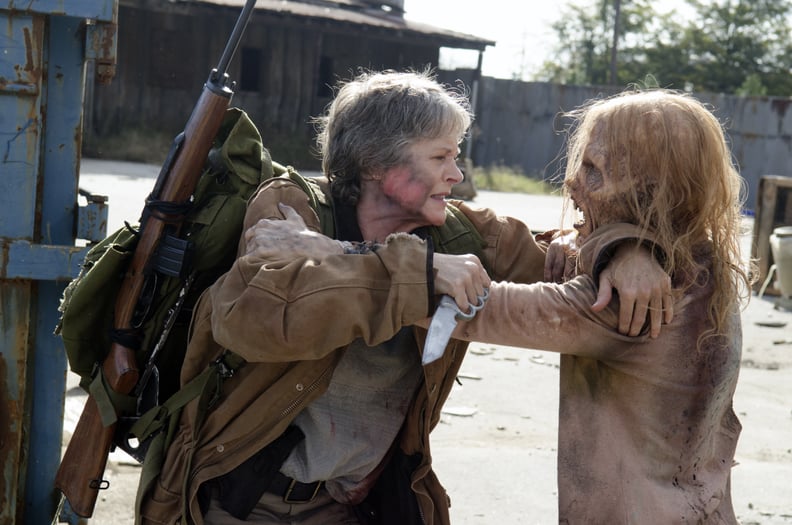 When It's Coming Back
Settle in, because we have quite a long wait ahead of us — AMC has the seventh season slated to start on October 23, 2016.