Here's When American Horror Story Season 9 Will Start Giving You Nightmares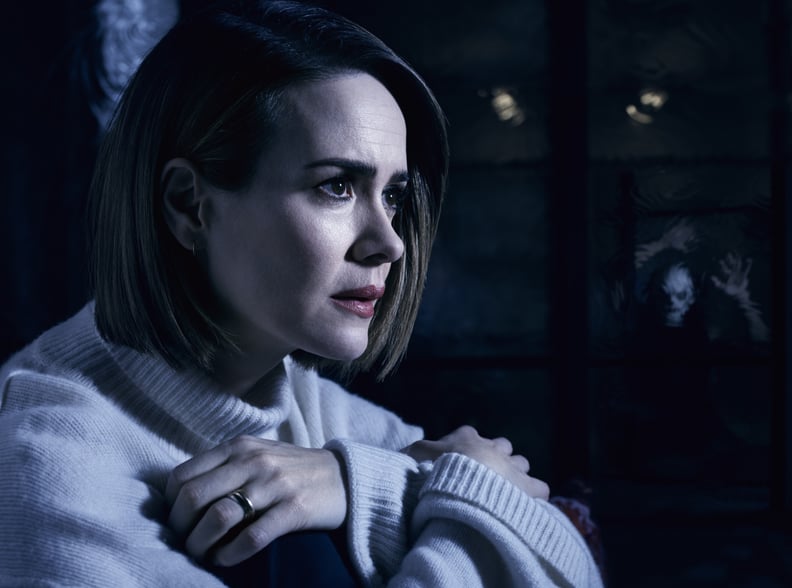 American Horror Story's latest batch of themes have included everything from a clown cult to a haunted hotel to a radioactive bunker, and as of a few months ago, we now know what season nine's story will revolve around: the year 1984! Well, more specifically, a killer straight out of an old-school '80s slasher flick chasing young women through the woods in 1984, judging from the teaser that Ryan Murphy shared in April (below).
In addition to the chilling visuals and song featured in the brief clip (which is Billie Eilish's "Six Feet Under," FYI) the teaser also included our first hint about when to expect season nine to arrive on FX: this Fall! Murphy declined to reveal an exact date, but fortunately the network confirmed the premiere date in late June, revealing that season nine will drop on Wednesday, Sept. 18 at 10 p.m. ET. Hopefully your calendar is clear that night!
The date definitely shouldn't come as a surprise for any dedicated AHS fan since the series always premieres in the Fall. Seasons one through five all premiered within the first two or three weeks of October, with the earliest being Oct. 5 and the latest on Oct. 17. More recently the series has been coming out a little earlier. Seasons six, seven, and eight — Roanoke, Cult, and Apocalypse, respectively — premiered on FX within the first two weeks of September, the earliest being Sept. 5 and the latest on Sept. 14.
Since we have quite a bit of time to endure until the show returns, make sure you brush up on all the details we have about season nine so far, as well as which new faces have joined the cast.