Mr. Robot: Your Favorite Hacker Drama Is Saying Goodbye After Its Fourth and Final Season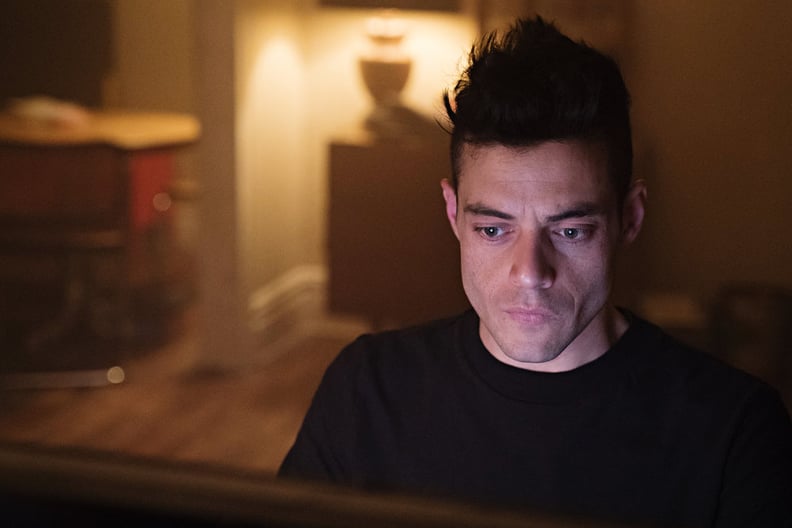 USA Network
USA Network
Mr. Robot will be powering down for the final time with its upcoming season. The USA Network series announced its renewal for an eight-episode fourth season back in December 2017, and months later, it's revealed that the season will actually be its last. According to The Hollywood Reporter, the season order has been expanded to 12 episodes and production is scheduled to start during the Winter for a late 2019 season premiere.
Creator Sam Esmail revealed that he never envisioned Mr. Robot to be long-term after the season three finale. Esmail told THR, "I've always said it's four or five seasons, and I've said that because I think it's somewhere in between. We never want to feel like we're treading water." Though Esmail and producers toyed with writing a fifth season, they ultimately decided on the episode expansion instead and shifted the writing schedule to accommodate Esmail's work on Amazon's limited series Homecoming. Rami Malek will return to his Emmy-winning role as Elliot for the final season, which picks up to explore the pros and cons of him sending an email that could reverse the events of season three.
"When I first created the world of Mr. Robot, I thought it would be a niche television series with a small, cult following. Over the past three years, it has become so much more, and I am continually humbled by the show's recognition and by the amazing cast and crew that work tirelessly to help bring my vision to life," Esmail said in a statement to THR. "Since day one, I've been building toward one conclusion — and in breaking the next season of Mr. Robot, I have decided that conclusion is finally here. To fans of the show: thank you for the past three years, and I can't wait to share this exciting final season with you."