Want to Visit Stranger Things's Stomping Grounds? Head to Georgia ASAP
In the hit Netflix sci-fi series Stranger Things, the eerie town of Hawkins, IN, is just as important, complex, and unpredictable as any of the show's main characters. Inspired by the very real town of Montauk in Long Island, NY, show creators Matt and Ross Duffer originally called the show Montauk before the setting was moved to Indiana, but it's in Georgia where the town of Hawkins truly comes to life.
Many of the interior scenes for both season one and season two were shot on a soundstage at the Screen Gems Studios in Atlanta, but the Stranger Things crew made sure to take advantage of Georgia's versatile landscape to give Hawkins its unique character.
To capture the feeling of a small town in the '80s, the crew headed to Jackson, GA, where Jackson Square was transformed into downtown Hawkins. Storefronts were painted to reflect the show's '80s vibe, and a marquee was added to a bar to serve as the exterior of the Hawk movie theater. Don't bother trying to head to the Hawkins Public Library to research the Hawkins National Laboratory; the exterior of the building is actually Jackson's Butts County Probate Court.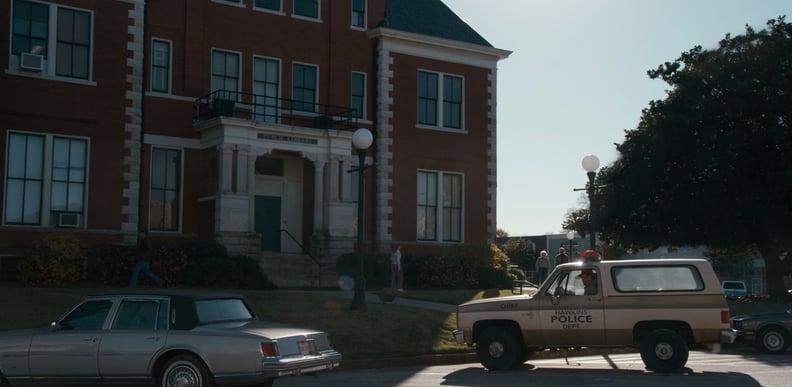 Benny's Burgers from season one was shot at a real restaurant called Tiffany's Kitchen, located just outside of Atlanta in Lithia Springs, GA.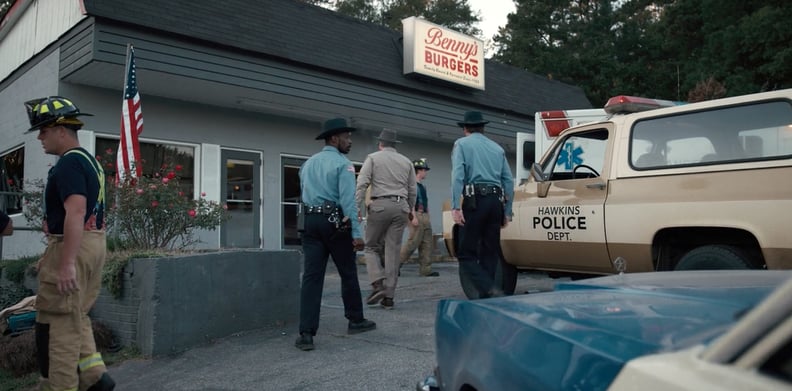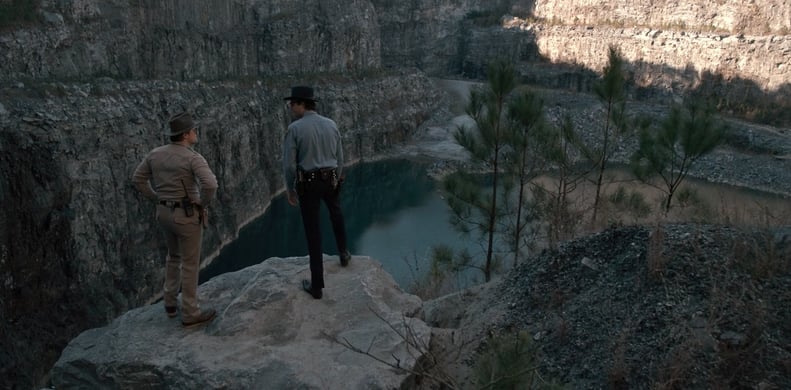 Just looking at the Hawkins National Laboratory is enough to give anyone the creeps, but the Atlanta structure used to be the Georgia Mental Health Institute before it was bought by nearby Emory University. The building played host to real research projects before closing its doors and is now used mostly for filming.