Every Single Major Death We've Seen in Season 7 of Game of Thrones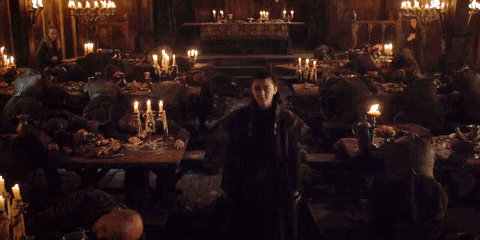 All the Men of House Frey
This has to be one of the best season openers to date. After crossing Walder Frey off of her kill list in season six, Arya does the Stark family one better: she invites every important man of House Frey to dinner and poisons them all. The result is sheer, bloody vengeance.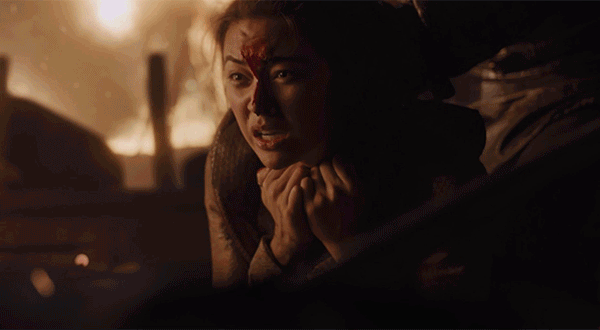 Nymeria Sand and Obara Sand (and a Whole Bunch of Iron Fleet Soldiers)
In the season's second episode, Euron launches a surprise attack on Yara Greyjoy's stolen portion of the Iron Fleet. In addition to wiping out a large portion of Daenerys's army, Euron also personally kills two of the three Sand Snakes . . . with their own weapons, to boot. He strangles Nymeria with her own whip and impales Obara on her own spear. Savage.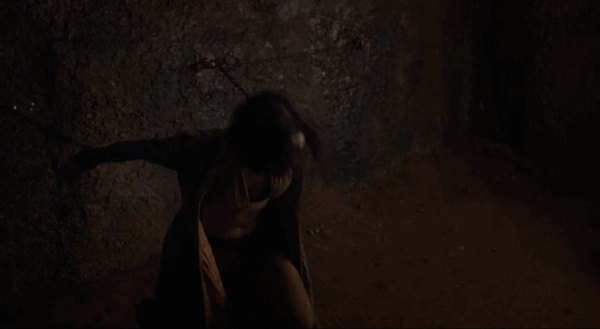 Ellaria Sand and Tyene Sand
While half of the Sands die pretty swiftly in battle, Euron delivers Ellaria and her last living daughter, Tyene, to Cersei. Cersei plans the ultimate revenge: she poisons Tyene in the exact same way Ellaria poisons her daughter Myrcella, with the exact same substance. While we don't see Tyene's death, we know it's inevitable. And as for Ellaria? She's not coming back either, and we're left to presume she'll rot away as the dark and lonely days in the dungeon drag on into weeks and months.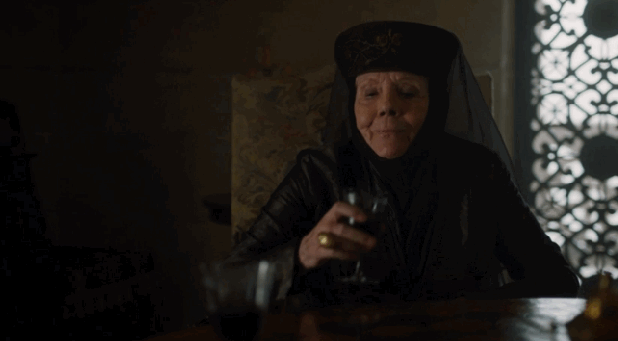 Olenna Tyrell
Before delivering that savage final speech, during which she confesses to murdering Joffrey, Lady Olenna Tyrell drinks a mild, painless poison provided by Jaime Lannister. Talk about going out with a bang.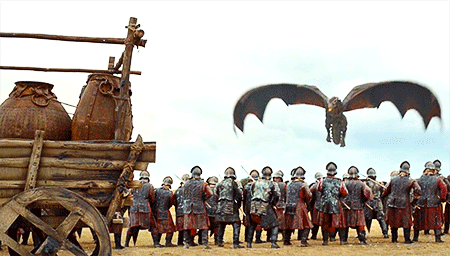 A Literal F*ckton of Lannister Soldiers (and Some Dothraki Too)
During the epic battle sequence in the fourth episode, "Spoils of War," Daenerys torches a pretty significant portion of the Lannister army. And any soldiers that manage to avoid the flames are easily dispatched by the killer Dothraki army. Obviously it's a battle, so there's a (smaller) loss on Dany's side as well.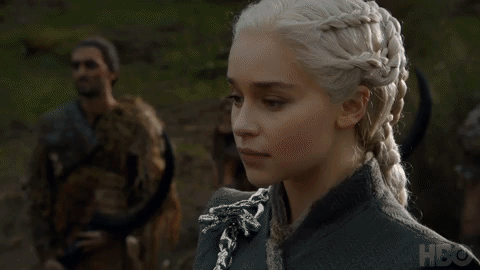 Randyll and Dickon Tarly
In the wake of the epic battle, Daenerys commands the surviving Lannister soldiers to bend the knee. Both Randyll and Dickon Tarly refuse, and Dany burns them alive. Welp. Can't say she didn't warn them. This pretty much means Samwell Tarly, who has just fled from the Citadel, might be the last of his house.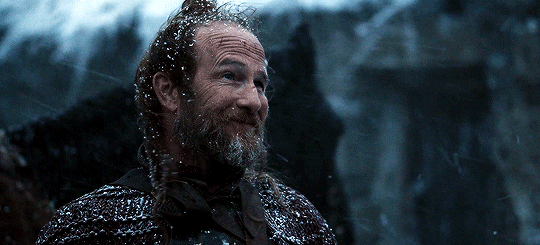 Thoros of Myr
It's true, a few men from the Brotherhood Without Banners die during that insane mission beyond the Wall. One gets totally mauled by a zombie bear and another few get wrecked by wights. The important loss, though, is Thoros of Myr. He suffers a pretty rough attack by the above-mentioned zombie bear, and though Beric cauterizes the wound with that flaming sword, Thoros is so weakened that he freezes to death in the night.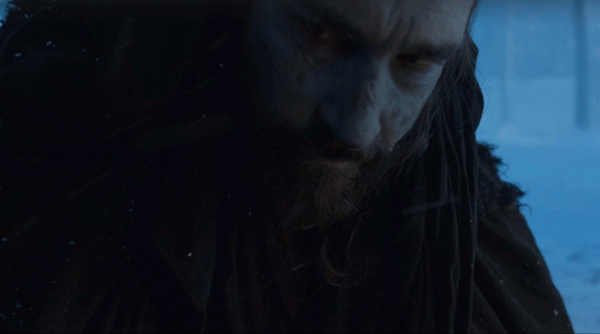 Benjen Stark
Another sacrifice, another implied death. Just when it seems like we're finally going to lose Jon Snow for good in that gritty wight battle, Benjen comes in with his swinging fireball and saves the day. Benjen gives Jon his horse and sends him back to the Wall, then stays behind to fight the wights. We don't actually see him lose his life, but we also can't imagine how he could possibly survive.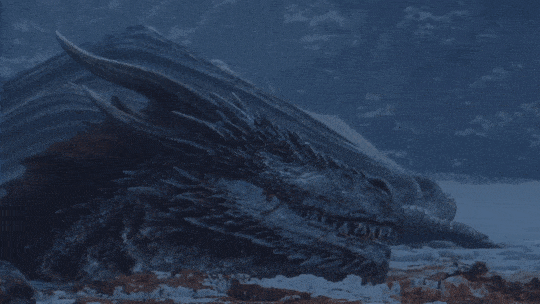 Viserion
This might be the most heartbreaking death of the season so far. In the penultimate episode of season six, Daenerys jumps on her dragons and goes to rescue Jon Snow and his comrades beyond the Wall. She brings all three of her dragons, and, in a horrible twist of fate, the Night King is quite prepared. Using a single ice javelin, the Night King takes down Viserion, who sinks into the icy waters below and eventually becomes an undead ice dragon.