House of Cards: Let's Talk About Those 3 Shocking Deaths
Warning: Major spoilers for the fifth season of House of Cards below!
House of Cards has never been afraid to brutally dispose of some of its biggest characters. From the shocking moment Frank Underwood (Kevin Spacey) pushes Zoe Barnes (Kate Mara) in front of a speeding train to the sad (but inevitable) murder of Rachel Posner (Rachel Brosnahan) at the hands of Doug Stamper (Michael Kelly), Netflix's political thriller makes it clear from the get-go that it isn't afraid to get blood on its hands. Season five similarly has no reservations, and by the end of its 13 episodes, three characters have bitten the dust in pretty cruel ways.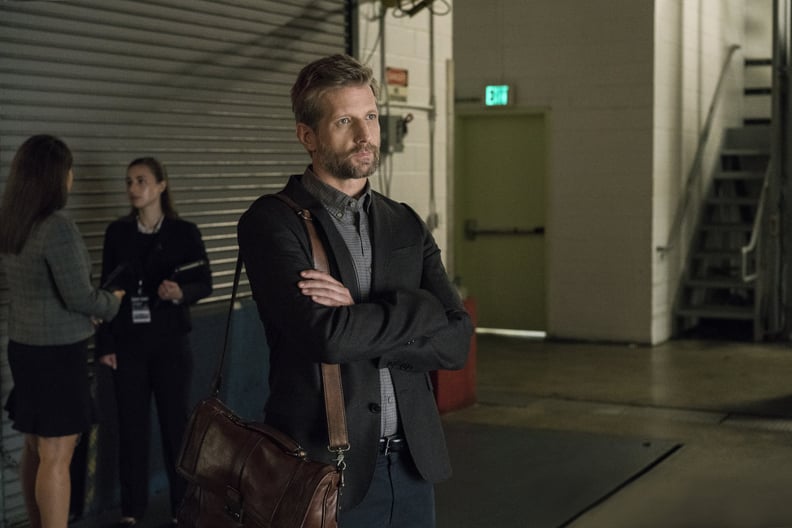 Tom Yates
Poor Tom Yates (Paul Sparks). As soon as the ambitious, award-winning writer first comes into the Underwoods' orbit back in season three, it's hard not to fear for him. Hired by Frank to write a book about his America Works program, Tom eventually becomes entangled in the power-hungry couple's antics in DC and soon strikes up an affair with Claire. Despite their relationship, the first lady (who has kept her hands virtually blood-free up until now) can't take the risk that her lover's big mouth might threaten Frank's presidency.
She sees her window to dispose of him before the two end up in bed together one night, when she decides to spike his liquor with poison. The chemical doesn't take effect until they're in the middle of getting it on (she refuses to kiss him throughout so she doesn't get poisoned herself), and he ends up literally dying in her arms with one hell of a confused look on his face. Mark Usher, a member of Team Underwood, is forced to get rid of the body later on.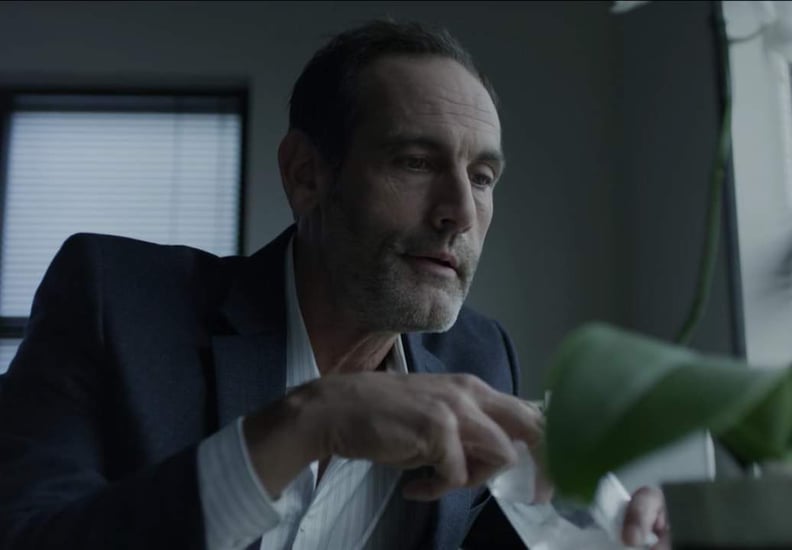 Aidan Macallan
In season four, Aidan Macallan, played by Damian Young, is a brilliant, dance-loving data analyst and friend of LeAnn Harvey (Neve Campbell) who gets caught up in the plot to help the Underwoods win the election. With his help, the Underwoods are able to look at illegally obtained voter data and figure out who they should target so they can sway the campaign in their favor.
As season five goes on, Aidan gets deeper and deeper into criminal activity on behalf of the Underwoods, which leads to the FBI, CIA, and NSA taking an interest in him. With threats closing in on all sides (including a pretty serious one from Russian President Viktor Petrov), he decides to make a run for it, and LeAnn gives him a gun for his own protection the night he's supposed to leave on a flight out of town. Sadly, he's found dead in his hotel room later on, shot in the head with the very gun LeAnn gave him.
We can't be exactly sure how his death goes down, but it's heavily implied that Jane Davis, the deputy undersecretary of commerce for international trade, has something to do with it. In fact, she even lets LeAnn know that she has her gun to return to her.
LeAnn Harvey
Unlike the shocking, graphic death of Tom Yates, LeAnn Harvey's (Neve Campbell) fate is left a little more ambiguous. At the end of the season, the former Underwood campaign manager gets pushed out of her role in Frank's administration because of her involvement with Aidan Macallan's scheme to help the Underwoods rig the election. Fortunately (or rather unfortunately, later on), Aidan sends her evidence files before his own death, giving her some leverage to work with.
In the season five finale, LeAnn decides to make use of the little leverage she has by handing the files off to Jane Davis, who promises to make her Claire's chief of staff in exchange. Mark Usher throws a wrench in their plans when he kicks LeAnn out of the position soon afterward, and Jane is forced to admit to Frank that Aidan's files are now in Claire's possession.
All of this leads to Frank declaring that "LeAnn's job is done," implying she's going to bite the big one. Next thing we know, she's driving her car at night and driven off the road by another aggressive vehicle. The camera cuts back to Frank, who does one of his trademark looks to the camera before saying, "Sometimes you don't have to watch the whole movie to know how it ends."
A quick shot of her mangled car in a ditch is later shown, implying that she dies even though we never see a body. The situation is reminiscent of the season two cliffhanger involving Doug Stamper, who's left to die with a seemingly fatal head wound in the middle of the woods, though he pops up alive in season three. It's probably a safe bet that LeAnn's fate will be something similar.