Every Twisted Character Jessica Lange Has Played on American Horror Story
Each season of American Horror Story is more twisted than the last, and judging by the new trailer for the eighth season, AHS: Apocalypse, we're in for some real treats. This upcoming season is still a bit of a mystery, but one thing we do know is that veteran Jessica Lange will be returning to the show. Lange plays some of the most iconic characters in the first four seasons of the series but said at PaleyFest in 2015 that she was done with the show. Thankfully she changed her mind, as fellow AHS star Sarah Paulson revealed at this month's TCA Summer press tour.
We have a few ideas of who Lange might play in season eight, but we're really open to anything at this point — we're just glad she's back in action — though a reprise of Murder House's Constance Langdon is at the top of our list. To jog your memory about each of the characters Lange has played on the show so far, keep reading.
Warning: major spoilers ahead!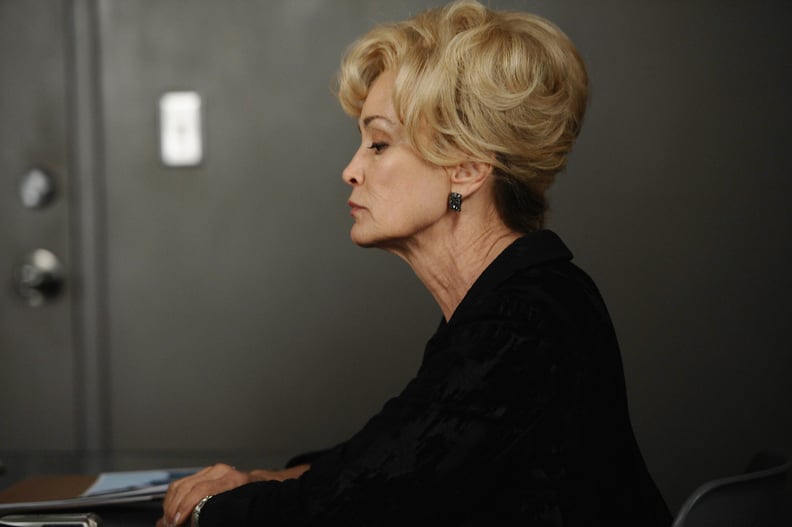 Murder House — Constance Langdon
In the first season, AHS: Murder House, Lange played Constance Langdon, the next-door neighbor to the infamous Murder House. She seemingly befriends the Harmon family when they move in, but she keeps to herself her knowledge of all the creepy happenings that the house has seen over the years, including several horrific murders. Constance has three children, all of whom end up dead before the season ends, though her son Tate, played by Evan Peters, still lurks around the Harmons' house in some human-like form. He knocks up Vivien Harmon (Connie Britton), though she thinks it's her husband, and she gives birth to his baby, whom Constance keeps as her own. That baby, now grown, is set to play an important role in Apocalypse, leading us to believe Constance may be back as well!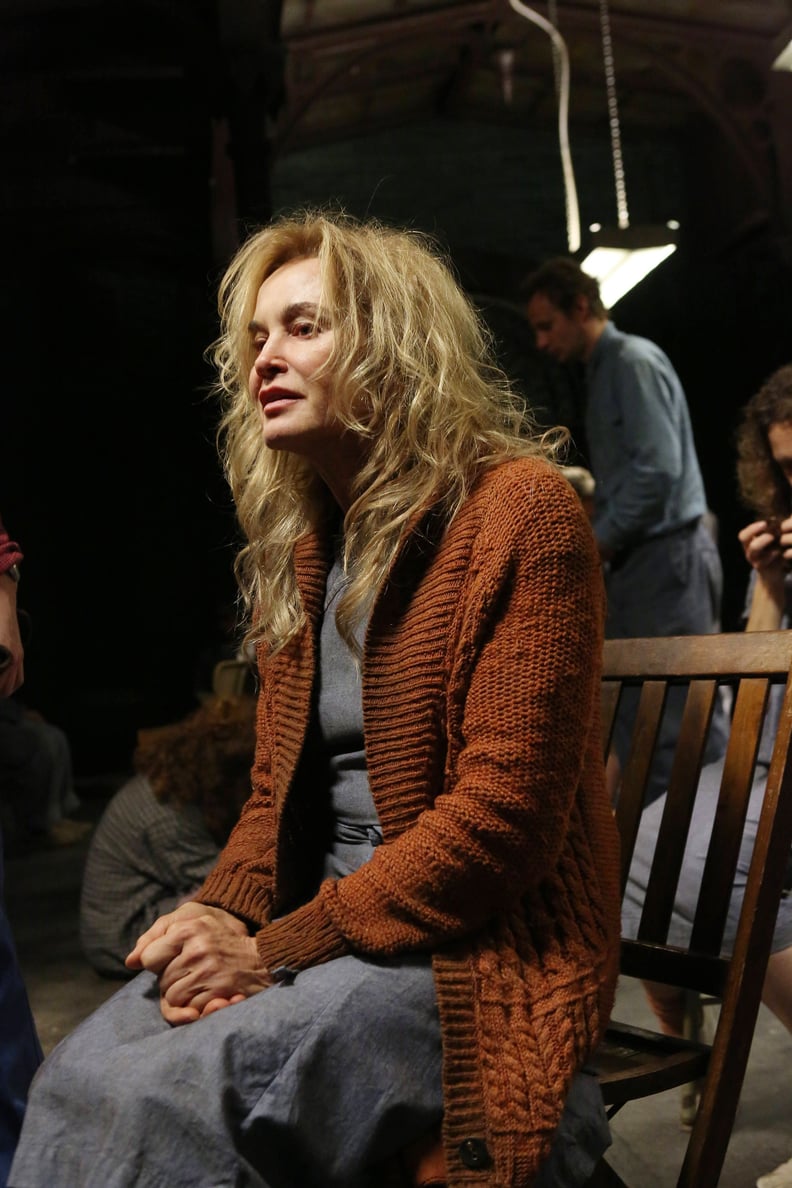 Asylum — Sister Jude
AHS: Asylum's Sister Jude is a real trip. In the span of a season, she goes from floozy to nun to head of Briarcliff Manor to patient at the asylum herself. In the process of her epic fall from grace and into psychosis, Sister Jude helps writer Lana Winters (Paulson) escape from Briarcliff, only to have her turn around and try to do the same for her later. Jude remains imprisoned at Briarcliff, where she becomes rebellious until eventually getting out. Though she tries to recover from the trauma of being in the asylum, ultimately she has a mental breakdown, and while she manages to bounce back, she dies not long after and is taken by the Angel of Death (Frances Conroy).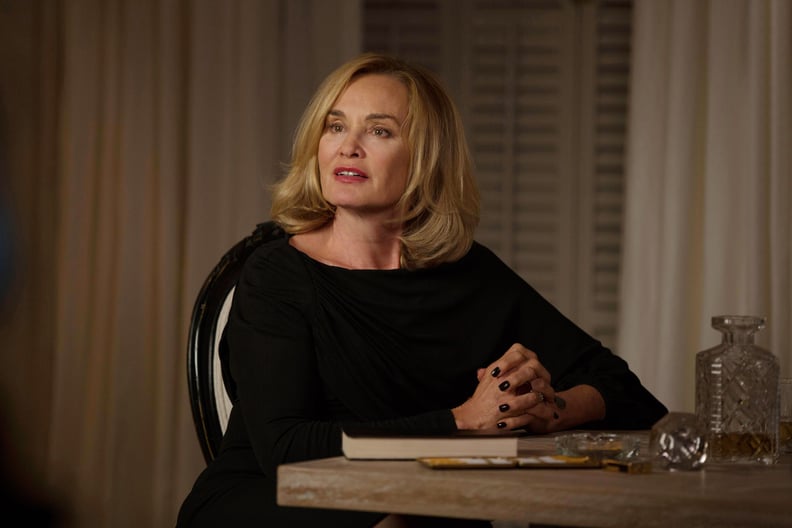 Coven — Fiona Goode
As Fiona Goode in AHS: Coven, Lange plays the Supreme witch, who, after gallivanting around the world living a life of luxury then finding out she has cancer, returns to New Orleans to take over Miss Robichaux's Academy for Exceptional Young Ladies from her daughter, Cordelia, played by Paulson. She takes over teaching the girls and in the meantime gets stuck in a centuries-old feud between notorious slave owner Delphine LaLaurie and voodoo queen Marie Laveau. Unable to beat her cancer, she dies and spends her eternity cursed to live in a world with no luxury and no power.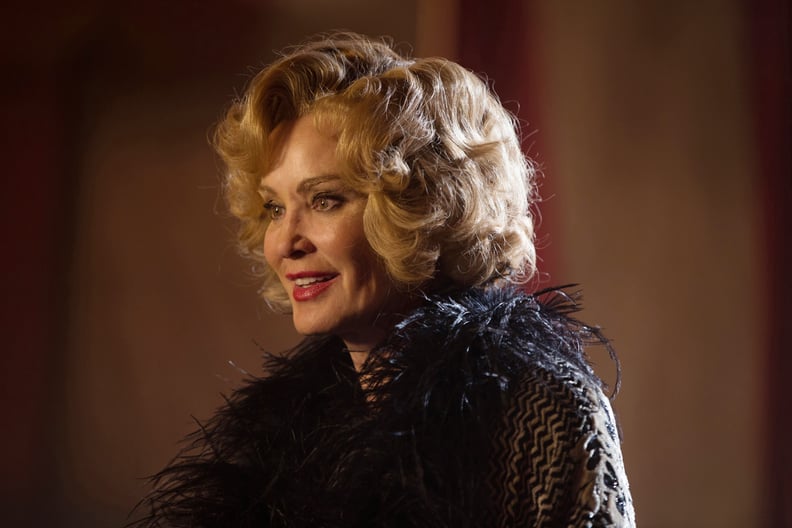 Freak Show — Elsa Mars
Ah, the beautiful Elsa Mars. The leader of the pack in AHS: Freak Show, Elsa is a German expatriate who loves singing on stage and loves the freaks in her show — or does she? Despite calling the circus her family and being a freak herself — she's lost both her legs — she becomes resentful of anyone who draws more attention than her and eventually sells off her circus. She escapes to Hollywood to be a true star but is ultimately killed by soul collector Edward Mordrake (Wes Bentley) and lives out her afterlife with her beloved freaks.