The 5 People Most Likely to Bring Down Daenerys on Game of Thrones
It's heartbreaking that we've arrived at this point on Game of Thrones, but Daenerys Targaryen has to die. After ignoring the bells of surrender in King's Landing, the Dragon Queen seemingly snaps and lays waste to King's Landing, killing countless innocents in the process. She is the Mad Queen now, and the last remaining characters will have to stop her in order to rebuild what's left of the war ravaged Westeros. The question is, who will be the one to end her short reign? There are several characters still on the board who are ready to kill Daenerys, and a few who aren't ready at all but who could end up doing the deed all the same.
The only thing that's certain is that the breaker of chains has lost her way, and there's no coming back for the Mother of Dragons now. Her allies and enemies alike are going to have to make a tough decision in the finale: which one of them will have to end her rule before it can truly begin?
01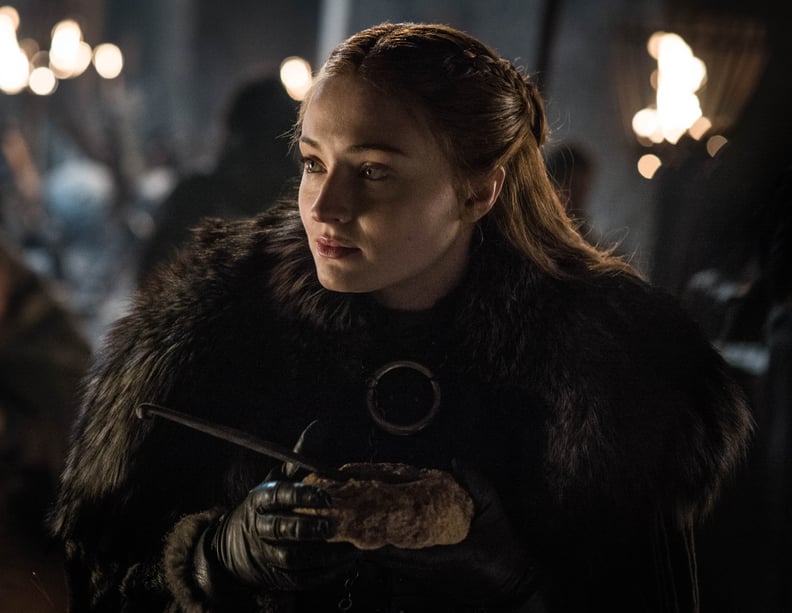 Sansa Stark
Long before anyone else realizes that Daenerys is heading down a dangerous path, Sansa knows that the benevolent Dragon Queen is hiding a darker side. The Lady of Winterfell has been two steps ahead of everyone else all season long, and by sharing Jon's paternity secret with Tyrion, she ensures that Daenerys's reign begins to unravel before it starts. While it's hard to imagine Sansa personally killing the Mother of Dragons — she's not exactly known for her swordplay — she could be the one who sentences the Targaryen Queen to death.
02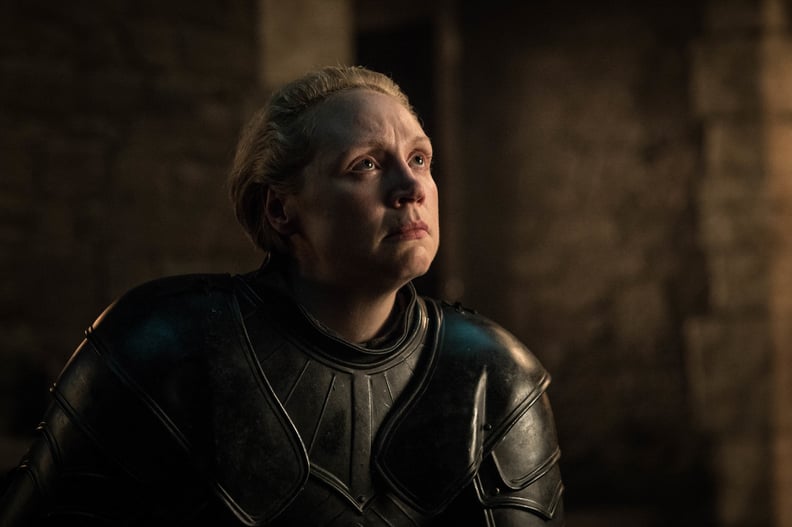 Ser Brienne of Tarth
With Jaime gone, Brienne's likely doubled down on her dedication to protecting Sansa, and that's a good thing because the Lady of Winterfell is in serious need of protection right now. Daenerys knows who sowed the seeds of her downfall, and the paper trail leads right back to Sansa. It would be shocking if the Dragon Queen didn't come for Sansa now that she's decimated King's Landing. Brienne is likely bracing for a battle, and while she's a dark horse in terms of candidates to take out Daenerys, having her add dragonslayer to her growing list of titles wouldn't be a bad way to wrap her story.
03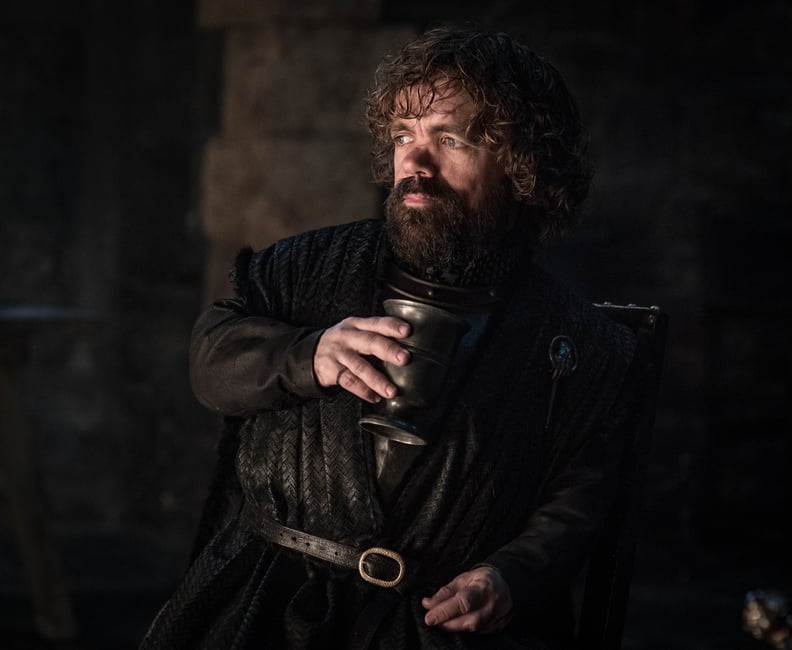 Tyrion
Tyrion thought he found his purpose when he became the Hand of the Queen. Unfortunately, the queen ended up going mad before she could ever sit on the Iron Throne. The last remaining Lannister is in a tricky position now. He's one of Daenerys's last allies, and his cleverness is such that he may be able to get close enough to her to end her life. He'll no doubt be feeling the weight of all those lost lives on his shoulders, so don't be surprised if he tries to find a way to stop Daenerys before she can do more damage to what's left of the Seven Kingdoms.
04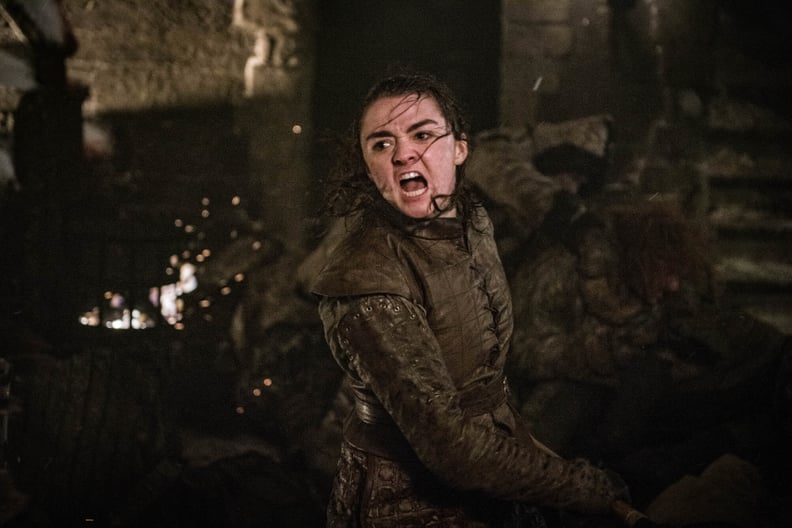 Arya
Arya has had her heart set on killing a queen since Cersei stood by and watched her father be beheaded. In "The Bells," she turns away from her vengeance quest only to find herself stumbling through a devastating war scene caused by a different queen entirely. She survives the Battle of King's Landing and takes off on a white horse, seemingly with every intention of shutting Daenerys's green eyes forever. She's a girl on a mission, but despite her desire to kill the Mother of Dragons before she can take out Sansa or someone else that Arya loves, this may not be her kill to make.
05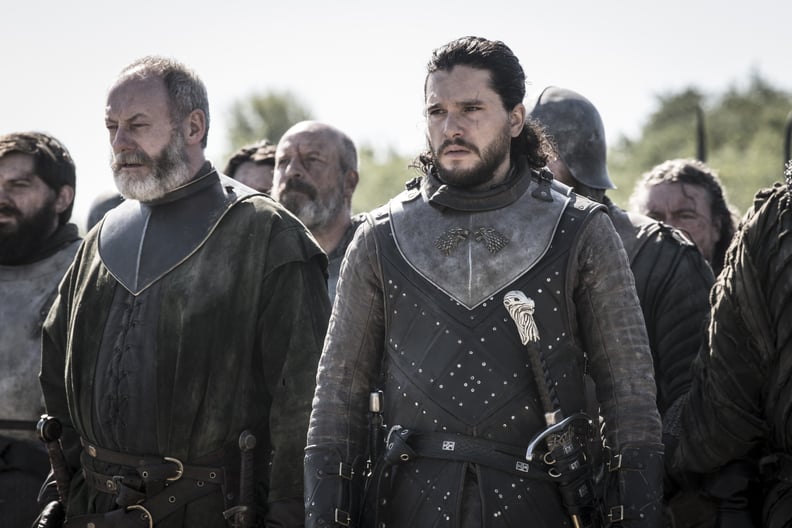 Jon Snow
Poor, know-nothing Jon Snow is really being put through the ringer this season. First, he discovers his lover is also his aunt, and now, she's gone mad. Jon shows exactly how he feels about her actions through his attempts to stop the fighting on the ground in King's Landing. Despite everything, he's not going to want to kill Daenerys. He loves her, and he made her his queen, but just like his surrogate father, Ned Stark, he's unwavering in his sense of duty. The jury's still out on whether he's the right man to rule the Seven Kingdoms, but it's clear that he's the one who will have to save them by putting his sword through his queen's back.