This Is Us: Who Is the "Her" Randall and Tess Aren't Ready to See?
Warning: spoilers and theories from the This Is Us season three premiere ahead.
Fans may have just been introduced to the "worst case scenario" game on This Is Us, but after those shocking flash-forwards at the end of the season two finale, we just can't stop playing the game ourselves. Kevin and Randall's list of possible scenarios before Kate's wedding was dark, but it looks like the future of our favorite series may be even more gut-wrenching than even the Pearson brothers could've predicted.
While we're first introduced to an adult Tess (played by Iantha Richardson) and an older Randall during the "Super Bowl Sunday" episode, it isn't until the emotional finale that our brains exploded with questions given their conversation. As the two get ready to leave Tess's office, Randall tells his daughter that "it's time to go see her," to which she responds, "I'm not ready." He says that he's not ready either, while every single viewer immediately started playing the "worst case scenario" game themselves, trying to figure out who "her" is.
The mystery picks up right where it left off during the season three premiere, adding another person into the conversation. During one of the many surprises of the premiere, adult Tess runs to the bathroom when Randall calls his brother-in-law Toby. A visibly depressed Toby reluctantly agrees to meet them to visit "her," adding yet another person to our list of possible people they're talking about.
Now that the questions surrounding Jack's death have been answered, This Is Us fans have a new mystery to solve. But before we dive into the possibilities of "her," let's take a moment to acknowledge the obvious: those Pearson men surely age well! First a gray-haired Jack had us swooning, and now it's Randall's slightly gray beard and trendy glasses that have us wondering what secret ingredient Rebecca was adding to their orange juice every morning. Read on for our own version of the "worst case scenario" game.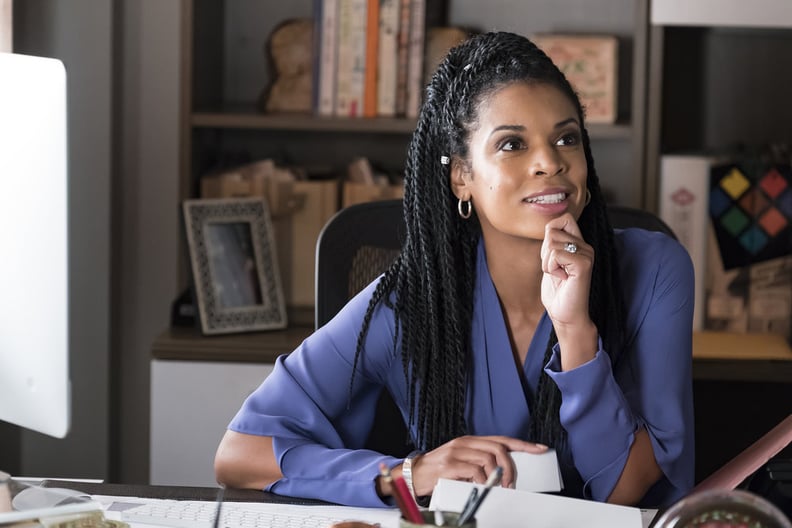 Beth
Although series creator Dan Fogelman has a way of surprising us with every plot twist and flash-forward, our initial thought was that future Randall and Tess were talking about Beth in the season two finale. Albeit she's the obvious character in this situation, which makes it all the less likely, it's our duty as This Is Us fans to cover our bases.
From the moment we saw future Randall in what appeared to be a hospital, the theories about an impending death followed. While Beth was absent from the first scenario, and we couldn't see if Randall was wearing his wedding ring or not, it's obvious the show is building up to something between the unbreakable R&B.
When first bonding with William in season one, Beth reveals that her father passed away from cancer, which could pivot into a genetic predisposition to the specific cancer her father passed away from. It's possible Randall and Tess are talking about visiting an ailing Beth in the hospital. Although if this is the case, we don't think they both "wouldn't be ready" to see her, they'd be right by her side.
It may be too obvious for Beth to be "her," but there are other scenarios that involve her that could be more imaginable. In an in-depth Reddit thread questioning who "her" is, user theshaff01 suggested the scenario that Beth finds Déjà outside of Kate's wedding with the bat and they get into a fight that could lead to an injury or a split that no one is emotionally prepared for.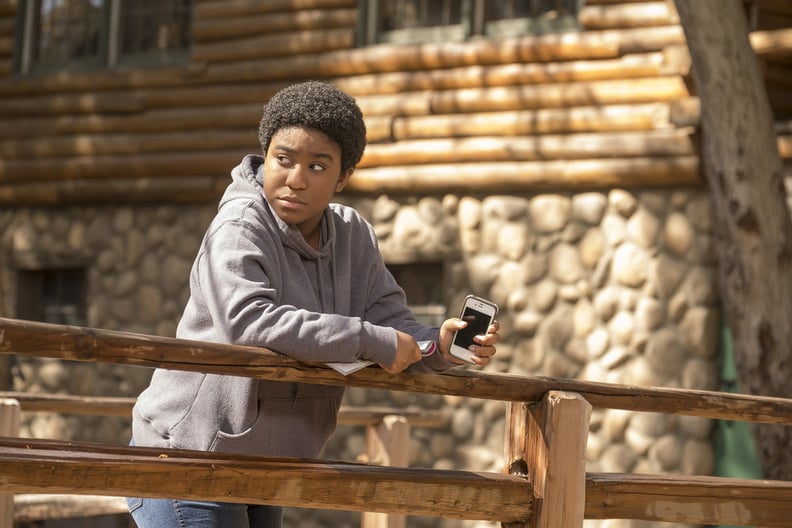 Déjà
That brings us to the idea of Déjà being "her." After Toby's mom tells her that she "looks just like her father" (she mistakenly assumes it's Randall), all hell breaks loose. She grabs Jack's old baseball bat and smashes the windows of Randall's beloved Mercedes Benz, which he reminds us earlier in the episode that he paid for in cash. Beth explains to her cousin that she's been acting out ever since her mother Shauna gave up all her parental rights in court, and Déjà must be going through so much internally.
We've never seen this side to the quiet and subdued Déjà, but we also really don't know what she's been through and what burdens she holds onto emotionally. The fact that Toby's mom telling her she looks "like her father" triggered her to erupt on the family that has only been kind to her so violently brings up all the possible questions about her past.
Could this violent side of Déjà land her in jail? Is that where Tess and Randall aren't ready to go? Just like Beth, however, this scenario could be too obvious for Fogelman to get away with.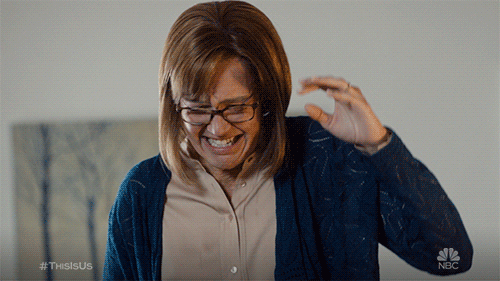 Rebecca
Given the timeline in this future scenario, it would bring Rebecca to an old age where it's definitely possible that Tess and Randall are going to visit her. Reddit user infinite_prism has theorized that "Maybe Rebecca has Alzheimer's and has days where she forgets that she adopted Randall and is hostile towards his whole family. Sad to think about, but that might explain why Randall is reluctant to see her."
There is also the possibility that Rebecca has already passed away and they are not ready to visit her grave for the first time. Regardless, we're not mentally prepared to handle another tragic This Is Us death.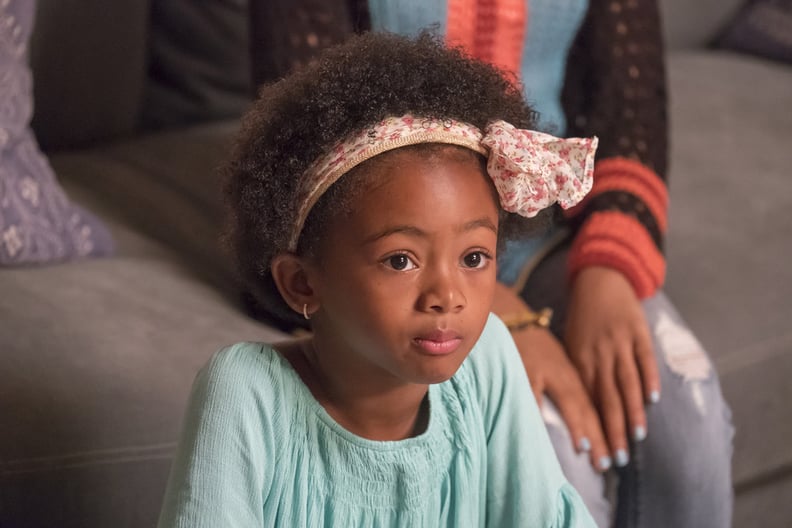 Annie
Oh, sweet little Annie. We really hope she isn't the "her," but like we said, just weighing our options here. After Déjà's act of anger at Kate's wedding, many people are wondering if Beth and Randall are going to focus all of their energy on Tess and Déjà. Tess, to make sure she's OK after the scary car ride that landed Kevin in jail, and Déjà given her difficult foster care upbringing. This would absolutely tie into Kevin's conversation with his family in rehab about how they were constantly making sure Kate and Randall were OK, but just assumed he was fine when he was struggling himself.
In all of the flash-forwards, we never see or hear anything about Annie. It's possible she's away at college during this conversation between Tess and Randall, but it's also possible that she's "her." Many comments on Reddit are connecting the genetic predisposition to addiction from William. With addiction in her family, is it possible they are nervous to go visit Annie in some form of rehab or mental health facility?
Reddit user grumpypanda91 even reminded us that when Annie was bonding with William she was fixated on the idea of "a vice," telling Randall that William's "vice is cocaine, and mine is asthma." Although she's still very young, this could be the show's way of exploring her character.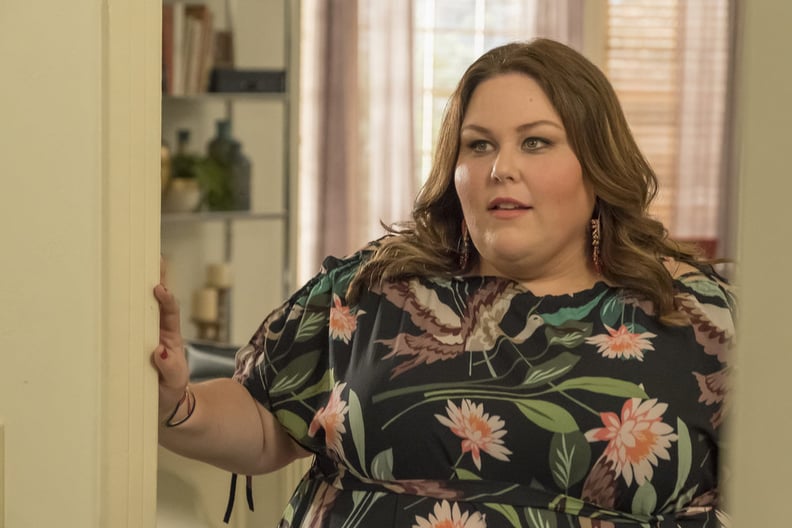 Kate
In the season three premiere, we see Randall speaking to Toby about going to see the mystery "her." It's possible Fogelman is trying to pull a quick one on us and convince us they are speaking about Kate but ultimately reveal it's someone else, but it also is very likely they could be speaking about Kate.
After Toby went cold turkey on his antidepressants and flushed them down the toilet in an effort to increase their chances of conception in the premiere, producers are potentially hinting at some rough patches ahead. Given that Toby has been on this medication for six years, it's a huge risk for him to immediately stop taking the pills. It's advised to wean yourself off the medication, if recommended by the doctor, and eventually stop taking them, but Toby completely cutting himself off could end up putting their marriage at stake.
In the flash-forward, Toby is visibly depressed and struggling to get himself up to visit "her." Only time will tell if he and Kate have a successful IVF experience and they are able to conceive, but if Toby and Randall are talking about Kate, we just hope it's not due to a health scare from the risks of IVF.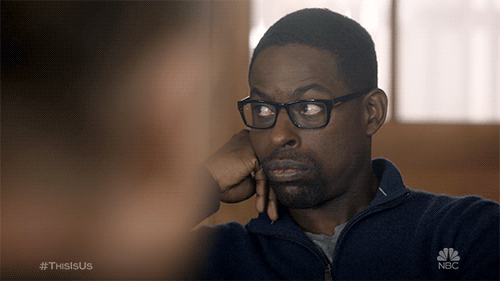 A Red Herring
While it would be in true Fogelman fashion to hit us with a curveball and have "her" be someone we haven't met yet or could've never seen coming, Sterling K. Brown revealed that it's a character we're already familiar with.
"The 'her' is a woman. I can tell you that much," Brown told Entertainment Weekly. "It is someone that we have met over the first two seasons, so it won't be something that comes out of nowhere. Dan has already spoken to the fact that we've already shot parts of how he wants the series to end that's dealing with that particular 'her' as well. I think by about midseason, maybe episode 9 or so, the audience will know who that individual is."
Only time will tell who "her" is, but until then, we'll be playing the "worst case scenario" game and hope it's not another death.