Everything We Know About the Actors Playing Brianna and Roger on Outlander
Despite the fact that Outlander's second season finale packed in plenty of heartbreak and general misery, it had two exciting bright spots: Brianna Randall and Roger Wakefield. Yes, we finally got to see Claire and Jamie's daughter and the grown-up, adopted son of Reverend Wakefield in the flesh! Brianna is played by relative newcomer Sophie Skelton, whose fiery red hair and American accent on the show will no doubt please book readers, while the handsome, scruffy Richard Rankin makes for the perfect Roger. Although we only get to see them do their thing for one episode, there will be plenty of time to see how they fit into seasons three and four. Until the "Droughtlander" is over, keep reading to find out a little bit more about Skelton and Rankin.
Sophie Skelton as Brianna
Skelton might play Claire's Boston-born daughter in Outlander, but the actress's American accent isn't legit — she's actually from Cheshire in the UK. As the youngest of her family with two older brothers, she only recently started racking up roles, with her first stint on the British crime thriller DCI Banks in 2012 and later appearances in Doctors and So Awkward. So far, she's been sharing some delightful behind-the-scenes photos of her and her costars on Instagram, so hopefully we'll get a few sneak peeks of season three before it comes back.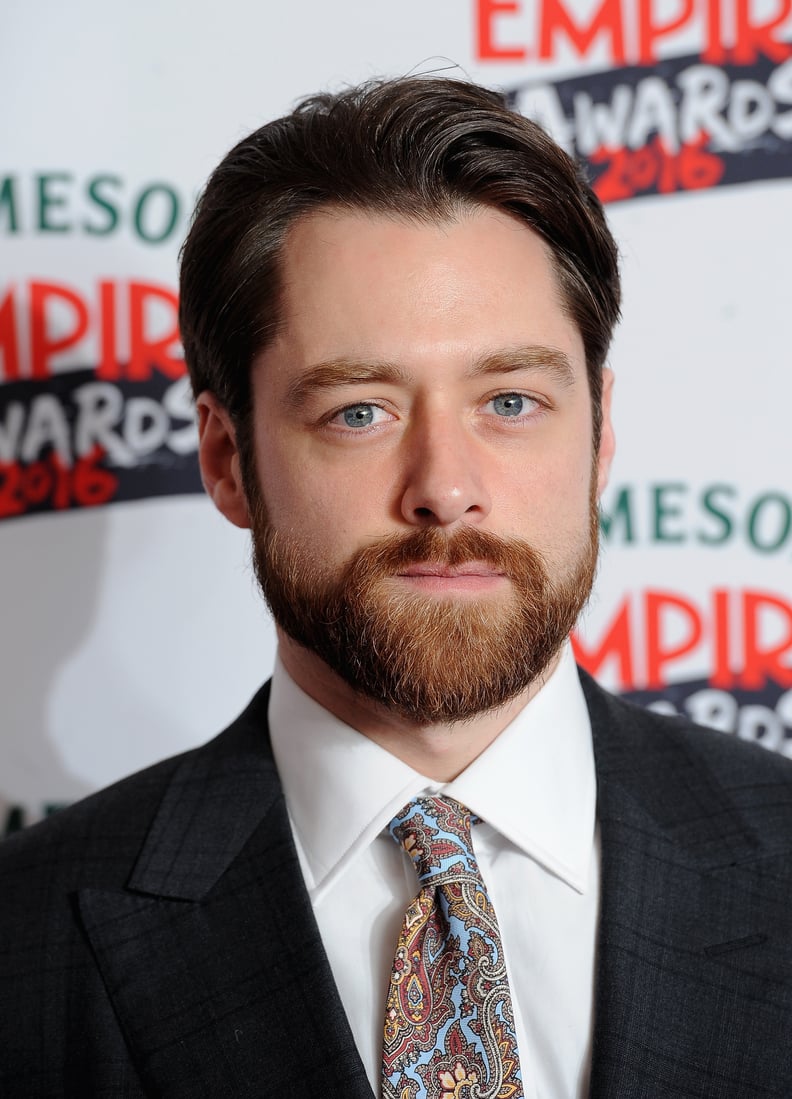 Richard Rankin as Roger
The Glasgow-born Rankin seems to be an excellent choice for Roger, bringing a jovial energy to the charismatic, curious Oxford history professor who finds himself crushing on Brianna while helping Claire uncover the truth about Jamie. Although Rankin originally thought he'd end up as an IT guy, his choice to become an actor led him to roles in the Olivier Award-winning play Black Watch and the late-2000s Scottish comedy series Burnistoun. Since then, you've probably seen him in Burnt alongside Bradley Cooper and starring in the critically acclaimed BBC miniseries Thirteen. In an interview with Entertainment Weekly in July, Ranking opened up about how he approached playing Roger:
"I read the books. I would have done so anyway. It was a real treat. It's a real privilege to have that kind of resource at hand, because normally you won't have a series of books to turn to for immediate research on a character or role. Unfortunately there isn't a huge backstory in Dragonfly in Amber for Roger. And there isn't much in terms of a foundation for the character and the script. He goes on such an amazing adventure across the books."