This Actor Plays Charles Manson on Mindhunter AND in the New Tarantino Flick
In the golden age of true crime content, we sure are getting a lot of Charles Manson. If you couldn't shake off Damon Herriman's chilling performance as the cult leader in Quentin Tarantino's Once Upon a Time in Hollywood, you'll be terrified to know that he's slipping into the role again in season two of Netflix's Mindhunter.
While he's technically the same character, the mood and setting are definitely distinct in the two projects. On Mindhunter, Herriman portrays Manson in jail during the '80s, a stark contrast to Tarantino's colorfully nostalgic Hollywood in 1969. His reprisal of this role was purely coincidental. In fact, he shot and completed his performance for Mindhunter before Tarantino's announcement of the movie's cast. Despite this apparent conflict of interest, Tarantino gave him the stamp of approval to be the character in the movie.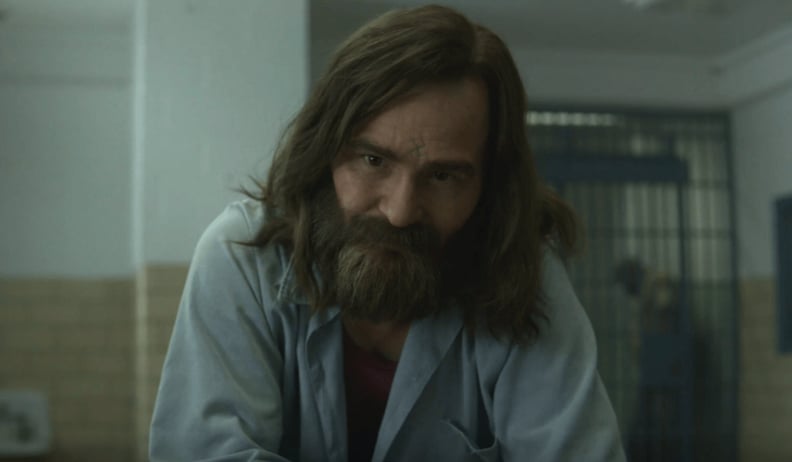 Of course, Herriman isn't just the guy who plays Manson. The Australian actor has had an illustrious career in both film and TV. He's been portraying creepy dudes long before 2019. A few memorable parts include the chilling roadkill truck driver Lester in the horror flick House of Wax and the Lindbergh baby kidnapper Bruno Hauptmann in Clint Eastwood's J.Edgar. In addition to his work on the silver screen, he's also been in drama series such as Breaking Bad, Justified, and Flesh and Bone. You might recognize him as the hitman Buddy from Cinemax's Quarry.
Manson won't be the main focus in season two of Mindhunter, which revolves around the Atlanta child murders. Still, we can place our bets on Herriman giving us the heebie-jeebies as the cult leader, who, according to the trailer, is the person that Holden Ford wants more than anything. Mindhunter won't be the last time viewers see Herriman on the small screen, though. The seasoned actor is currently a series regular on Mr Inbetween and Perpetual Grace, LTD.