The Walking Dead: Cooper Andrews, aka Jerry, Is the Breakout Star the Show Needed
The Walking Dead is jam-packed with characters we've all come to love and root for, but season seven introduced a new character who immediately stole our hearts. Jerry, played by Cooper Andrews, lives in the Kingdom and is an advisor/bodyguard to King Ezekiel. He's also funny as hell and able to take out both walkers and bad guys with ease. He's basically the right-hand man we all would want on our side if the zombie apocalypse ever happened. His comedic one-liners are also a much-needed relief from all of the madness happening courtesy of Negan.
In real life, Andrews was a huge fan of the show before he even got the part as Jerry. He also served as a boom operator on the show before joining the cast. Executive producer Scott M. Gimple told Andrews he specifically chose him for the role because "you have this smile that when you smile, you seem really happy, but when you're not smiling, you seem really dangerous."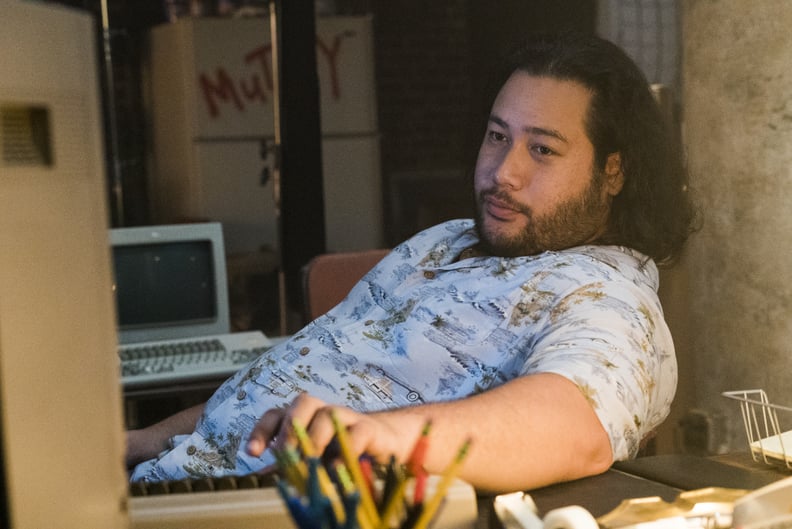 Before his breakout role on TWD, the 32-year-old actor from Long Island, NY, actually starred in another AMC series, Halt and Catch Fire. He played a programmer named Yo-Yo Engberk for three seasons. He also has acting credits on hit shows like Hawaii Five-0 and Limitless. Up next, you can find him on the big screen in Den of Thieves alongside Gerard Butler and Pablo Schreiber.
As for fans of The Walking Dead, Gimple says we're in for a treat in season eight because there will be much more of Jerry kicking ass and taking names. We couldn't be more excited!