Here's What to Know About the Dreamy Brit Behind Theseus Scamander
The Wizarding World has continued to expand with the installation of Fantastic Beasts: The Crimes of Grindelwald, and this time, J.K. Rowling introduces us to Newt Scamander's brave but rule-abiding Auror brother Theseus. He's a bit of a proto-Percy Weasley type with a sinewy build, head of curly hair, and (mostly) fierce devotion to his job at the Ministry of Magic. Alongside new big names in the magical universe such as Zoë Kravitz and Jude Law, English actor Callum Turner brings the stern wizard to life in the Harry Potter prequel.
Turner has been a creative powerhouse in the entertainment industry, as he's tried out his hand in modeling, television, theater, and film. A London native, he grew up as an only child in a single mother family in Chelsea. His desire to learn about the world beyond the structure of school whisked him outside his hometown and into the fashion industry during his teenage years, when he modeled for brands such as Burberry while acting in short films. He landed his first major character role on the British ITV series Leaving as a hapless young man who falls in love with his much older coworker. Over the years, Turner has also held supporting parts on major TV series including Calvino in Showtime's The Borgias and Phillip in BBC One's Ripper Street.
His biggest role is his leading part as Bill Rohan in Queen and Country, the sequel to John Boorman's Oscar-nominated war drama Hope and Glory. Soon after the film debuted at Cannes Film Festival, Turner was selected to be one of 18 to receive the Breakthrough Brits Awards developed by BAFTA. Fantastic Beasts isn't Turner's only fantastic role — he's no stranger when it comes to fantasy and horror films, playing supporting parts in the recent blockbusters Victor Frankenstein, Green Room, and Assassin's Creed. He's also held starring roles in quieter critical darlings, portraying an aspiring chef in Netflix's Tramps (pictured ahead) and a wandering college graduate in The Only Living Boy in New York.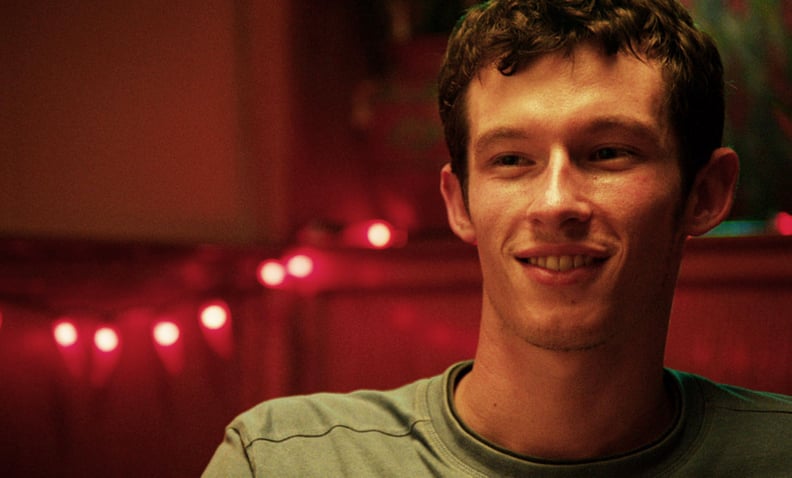 You won't find the young actor entrenched in the buzzy world of social media, but he's definitely keeping busy off of movie sets. Unsurprisingly, he's a total movie buff, with a special penchant for Daniel Day-Lewis, who too has played his share of complicated characters. As for his love life, Turner is reportedly romancing Vanessa Kirby, who portrays Princess Margaret on Netflix's The Crown.
As for his upcoming works, the actor is confirmed to star in a BBC One conspiracy thriller called The Capture, which is currently in preproduction. And of course, it's likely that he'll reprise his role in the next Fantastic Beasts prequel. It'll be a while, though. We'll probably have to wait a few more years to see what fate has in store for Theseus!