Roseanne's Mom Has Actually Been on a Ton of Your Favorite Shows
If you are a fan of Roseanne, you know an influential figure in the lives of Roseanne Conner and her sister, Jackie Harris, is their wacky mother, Beverly "Bev" Harris. When she's not flashing her flamboyant personality, she's likely antagonizing Jackie about her life choices or giving Roseanne unsolicited business advice. Known for her boozy adventures and high-strung nature, the head matriarch of the Roseanne clan is played by Estelle Parsons.
As an actress, Parsons is known for her performance as Blanche in 1967's Bonnie and Clyde, for which she won an Academy Award. She starred in several other films — including I Walk the Line, Dick Tracy, Boys on the Side, and Rachel, Rachel — before transitioning to mostly TV roles. Aside from her recurring role on Roseanne, Parsons has appeared on Frasier, The Good Wife, and, most recently, Grace and Frankie (pictured below).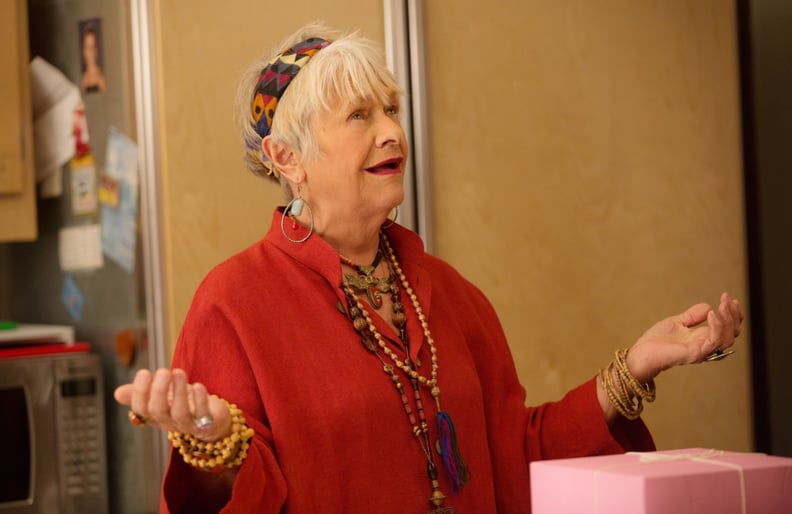 Parsons has already reprised her role for the episode "Darlene v. David" and is currently slated to return to the series for one more appearance!