The Avengers Films Aren't the Only Place You've Seen This Scarlet Witch
With Avengers: Infinity War about to blow our minds, we're brushing up on some of the actors who portray the superheroes. You probably already know this, but behind the manipulative and magical Scarlet Witch is actress Elizabeth Olsen. While she was an indie sweetheart before, the Avengers movies seem to have given Olsen the platform she needed to really make a name for herself on the blockbuster circuit.
The Los Angeles-born actress — who has an Instagram aesthetic we're living for — popped up on the film festival scene as the title character in 2011's Martha Marcy May Marlene (pictured below). That same year, she became a certified scream queen in Silent House. Since then, she's starred in the rom-com Liberal Arts, the American remake of the horror hit Old Boy, and alongside her Marvel brother Aaron Taylor-Johnson in Godzilla. (They're not the only pair to have played siblings and lovers, FYI.)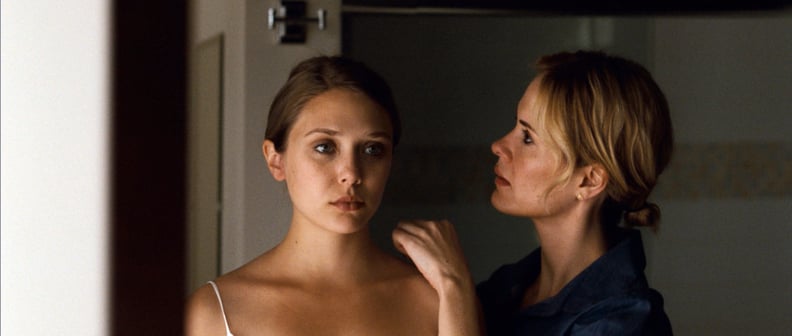 Olsen, who, yes, is the younger sister to child-stars-turned-fashion-moguls Mary-Kate and Ashley, also has a Facebook series coming up called Sorry For Your Loss. Until that's released, we'll just keep watching her channel Scarlet Witch.