Yep, You've Seen This Beautiful Boy Star Before — Here's Where
The family drama film Beautiful Boy covers a broad swath of time in the lives of its characters. For the most part, the main characters, father and son duo David and Nic, are played by Steve Carell and Timothee Chalamet. In flashback scenes, however, we get a glimpse at a younger version of Chalamet's character Nic. Those scenes involve actor Jack Dylan Grazer, a teen actor with a steadily growing resume. If you're wondering why Grazer looks familiar — other than his frankly uncanny resemblance to Chalamet — we've got all the scoop on where you might have seen him before and where you'll see him next.
Grazer's career is still pretty new. In fact, his first onscreen credit was only in 2014! Those mostly consisted of small roles on lesser-known shows, such as the talk-show parody Comedy Bang! Bang! In 2017, however, he snagged a part as Eddie in the remake of It. The movie became the most profitable horror film in history and immediately resulted in a sequel, It: Chapter Two, slated for release in 2019. Grazer will return as young Eddie in the follow-up to the hit.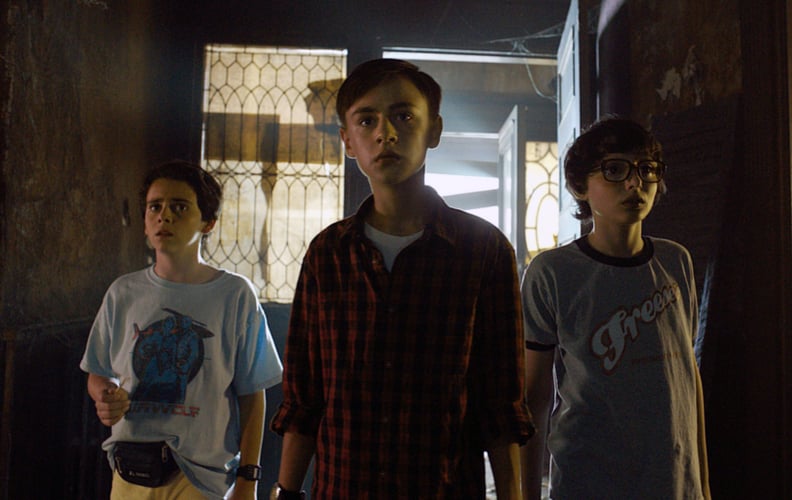 In 2017, Grazer also made his first major foray into TV. He costarred in the CBS sitcom Me, Myself, & I as the middle-school-aged past version of the main character, Alex. Unfortunately, the series failed to gain an audience and was pulled off the air after only six episodes.
Fortunately for Grazer, a great opportunity was on the horizon; one might even call it "super." He joined the cast of the upcoming DC film Shazam! as Freddy Freeman, the foster brother and secret keeper of the title hero (played by Asher Angel and Zachary Levi). Comic buffs will recognize his character as one who has held multiple superhero titles within different variation of the DC comics universe, all as part of the Shazam storylines. Grazer may only be 15 years old, but he's definitely making a name for himself already in some of the biggest franchises in Hollywood!