Yes, That's Tilda Swinton in Trainwreck
While you may have caught most of the comedian cameos in Trainwreck, there's one actress that's perhaps the most difficult to identify: Tilda Swinton. The Oscar winner is practically camouflaged behind a wig and a wall of makeup as Dianna, Amy's boss at a ridiculous men's magazine. For reference, here's Swinton on the red carpet: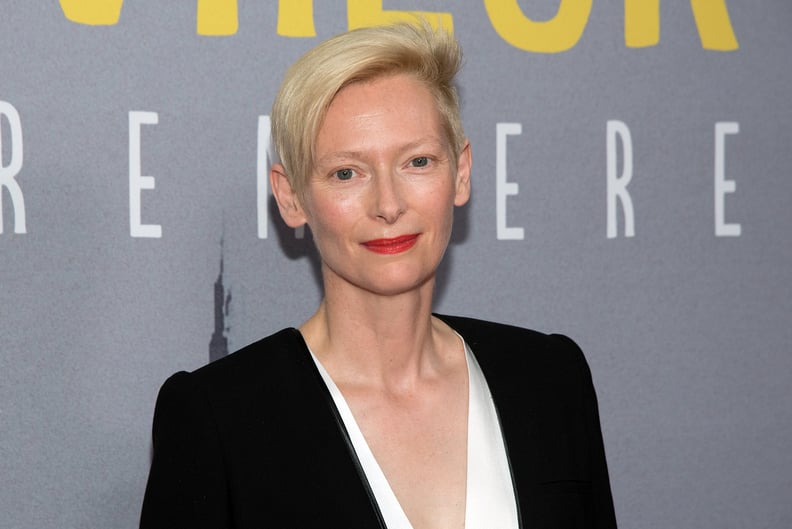 And here she is in the movie:
"I'm delighted to say that I'm unrecognizable," Swinton said in an interview with The Huffington Post. "I don't know whether one would really want to be recognizable in this role. It's a lot of makeup and a kind of tandoori tan and a wig, and that's all it takes." Crazy.