There's no denying the bittersweet nostalgia that accompanies coming-of-age movies — and Booksmart [1] is no exception. A stellar unfiltered high school comedy filled with witty dialogue, Booksmart follows academic overachievers, Molly (Beanie Feldstein) and her best friend Amy (Kaitlyn Dever), as they show the world that they can be smart and fun. Having spent their high school careers [2] toiling away in the library to get accepted into prestigious colleges, their understanding of the world is soon shattered when they learn that their less studious, partying classmates got accepted into the same big-name universities. And so, on the eve of graduation, Molly and Amy decide to cram everything they missed into one, unforgettable night.
Admittedly, Booksmart is up against some of the greatest coming-of-age movies [3] of all time — Lady Bird, The Edge of Seventeen, The Breakfast Club, Love, Simon, and so many more. Yet, time after time, I'm drawn back to Booksmart. There's something about this electric feature debut that makes me want to watch it over and over again despite it's painful reminder of my own awkward transition from childhood into adulthood [4]. Here are nine reasons why Booksmart is the greatest coming-of-age movie.
Amy and Molly's Friendship Is Unique and Strangely Relatable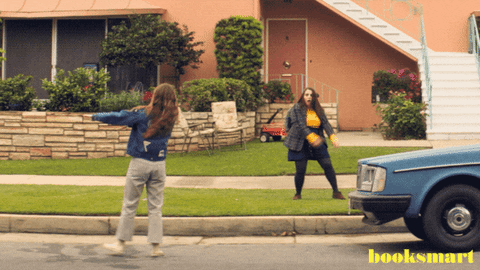 The intense bond between Amy and Molly is really what makes the film even more enjoyable than it already is. The chemistry between Dever and Feldstein is so powerful and natural that it makes it easy to believe their characters have been friends since childhood. And it's also their onscreen harmony that makes both girls so charming, witty, and hilarious. One of the best examples of Amy and Molly's intense bond is when Molly plays into Amy's parents' assumption that the best friends are in a romantic relationship.
The Movie Has Some Mesmerizing Scenes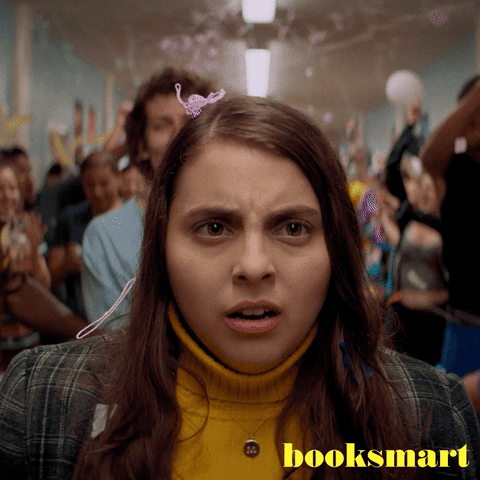 The eye-catching cinematography and swift editing both help to lift the story onto the big screen. For example, one of the best scenes in Booksmart is when Molly realizes that many of her peers have also been admitted to top colleges. During this revelation, countless students celebrate the last day of high day with streamers and water-filled condoms in the hallway. But, what makes the scene so exhilarating is that it's captured in slow-motion, enhancing just how overwhelmed and confused Molly feels.
Another awe-inspiring scene is when Amy dives into a pool to look for her crush Ryan, which results in a long, underwater sequence. The simple and slow pace of this scene helps to emotionally engage the audience, giving them a moment to catch up on the narrative.
The Depiction of Women Is Empowering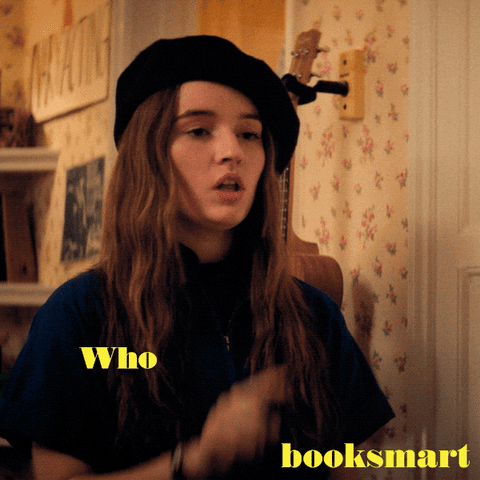 For decades, TV and movies have portrayed women as being catty and competitive with other women. Booksmart breaks this stereotype by focusing the film on two strong, independent women who constantly reinforce each other's sense of confidence rather than tear each other down. The lack of competition between Amy and Molly, but rather aggressive obsession with each other is refreshing.
The movie's treatment of sex-positive feminism also sets it apart from other coming-of-age stories. It never tried to shy away from addressing themes like slut shaming. Near the end of the movie, Annabelle (Molly Gordon), who is nicknamed Triple-A for the rumored "roadside assistance" she provides guys, reveals how hurt she feels when other girls call her that nickname. She then reveals that although the rumors are true, they still misrepresent who she is; therefore, aren't fair. Giving Annabelle a chance to express herself emphasizes how much women should empower and support one another.
The Soundtrack Is Epic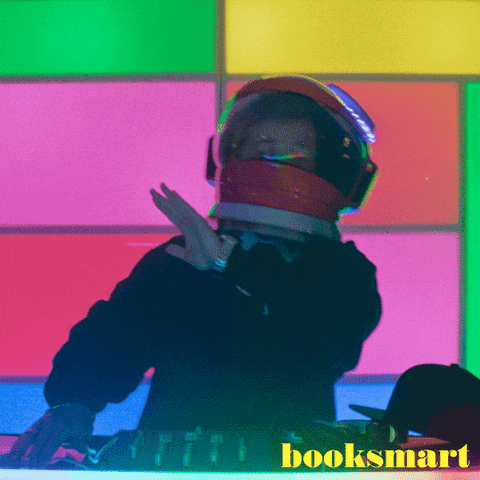 Part of what makes Booksmart so good is the right music playing at the right time. Varying greatly in genre but remaining refreshing throughout with upbeat songs from artists like Lizzo [5] and Santigold, the soundtrack is the ultimate dance party playlist [6]. It doesn't matter if you're the worst dancer, these songs will make you start swaying in your seat and feeling as though you've got to hit the floor.
The Message About Individuality Is Important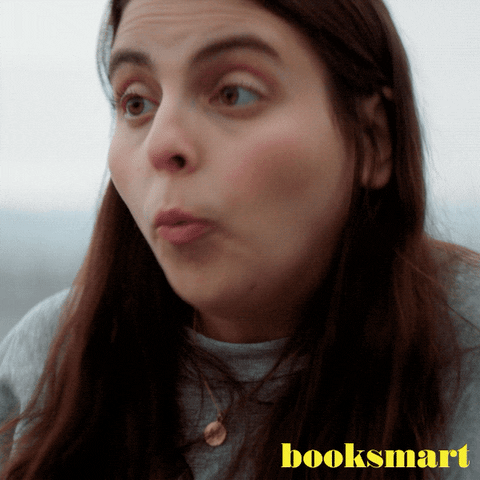 Booksmart encourages authenticity in a world of conformity. The characters know exactly who they are and aren't ashamed of that. They never try to change themselves in order to be accepted by their crushes or society — a crucial step people must take if they want to live unapologetically in this increasingly digital world. Personally, it took me a long time to love myself and feel comfortable in my own skin because of the way so many coming-of-age films stereotype and categorize people. Having a movie like Booksmart growing up would have been extremely meaningful and special to me.
The Movie Defies High School Stereotypes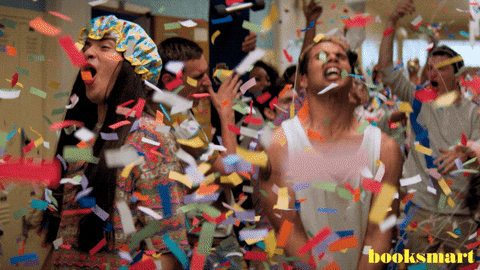 So many teen movies over the years depict high school with exaggerated, overworn stereotypes. Not Booksmart. There are no impromptu food fights, dumb jocks, mean girls [7], snotty rich kids, or hostile bullies. Instead nearly every single character is somewhat intelligent and exceptionally nice, making it one of the first truly evolved high school movies.
It Portrays Diverse LGBTQ+ Representation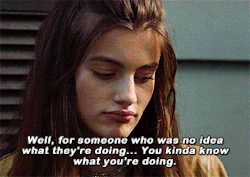 Booksmart brings diverse LGBTQ+ representation to the screen by including characters who are navigating their identities. Unlike many mainstream teen movies, Booksmart doesn't focus Amy's story on coming out. Her sexuality is never a punchline nor is lesbianism ever fetishized. The way the film paints society as very accepting of the LGBTQ+ community is also aspirational. No homophobic comments, slurs, and jokes are ever made by any of the classmates and Amy's religious parents are shown to be sweetly supportive.
The way the movie portrays Amy and her classmate Hope's (Diana Silvers) hookup scene is incredibly refreshing as well. It is not filmed for the male gaze, but rather to accurately portray first time hookups. In most movies, the hookup scenes are made to look pretty seamless and sexy when in reality they're filled with plenty of awkward moments.
It's Really F*cking Funny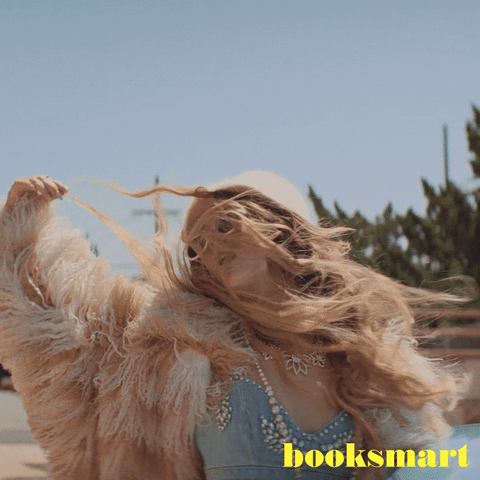 Booksmart will always leave me rolling on the floor. Literally every scene with Gigi (Billie Lourd) is peak comedy. Amy and Molly breaking into Pat the Pizza Guy's car and using their hair as masks to get the address of the party? Hilarious. Then there's the scene where Amy and Molly watch porn in the Lyft. I don't think I'll ever be able to listen to Cardi B the same way again. Even watching Molly and Amy imagine themselves as Barbie dolls after unknowingly ingesting a hallucinogenic will never get old.
Olivia Wilde Is a Kickass Director Who Deserves All the Kudos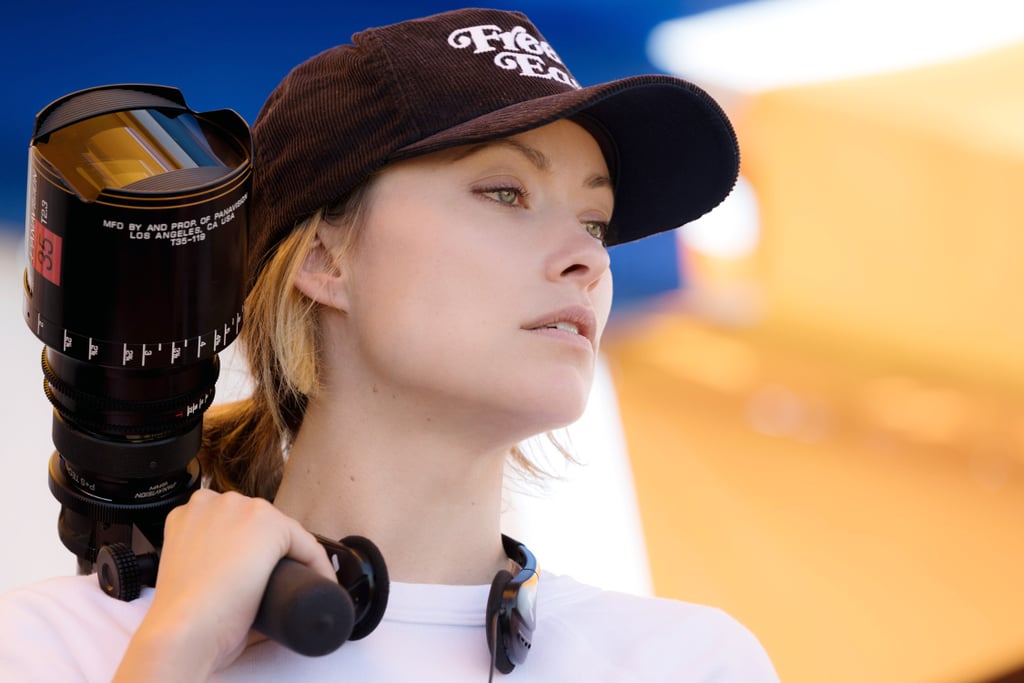 Gender inequality and diversity is still a very real problem in the film industry. But it's prominent women like Olivia Wilde [8] that are leading the charge in changing the status quo. Legacy actress and filmmaker Wilde made her directorial debut with Booksmart. Her work behind the lens was recognized when she won the award for Best First Feature for the movie at the 2020 Film Independent Spirit Awards.