This Is Exactly Why Sansa Makes Her Final Decision About Littlefinger
This post contains spoilers for Game of Thrones season seven, episode seven
Game of Thrones can't let a season finale go by without some bloodshed. Khal Drogo, Jojen Reed, Tywin Lannister, Myrcella Baratheon, Walder Frey, and the entire contents of a packed Great Sept of Baelor all met their ends in a season finale. But were any of them as satisfying as watching Arya Stark cut Petyr "Littlefinger" Baelish's throat? (Well . . . maybe Tywin and Walder.)
But nobody can deny that Littlefinger had this coming. Here are all the despicable things he has done over the years to warrant that cold, bloody death on the floor of Winterfell.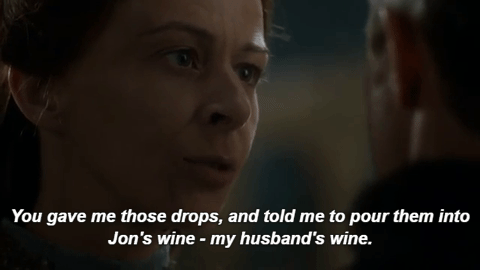 Jon Arryn's death
This one encompasses a lot of things. First of all, Littlefinger always loved Sansa and Arya's mother, Catelyn, going back to when he fostered with the Tullys as a boy after the death of his father. He always loved Catelyn and her sister Lysa always loved Littlefinger. So he used this affection Lysa had for him to begin his machinations for power (and possibly Catelyn's heart) by helping Lysa kill her husband, Jon Arryn, hand to King Robert Baratheon, and pinning it on the Lannisters.
Littlefinger, who is usually three steps ahead of everyone else, had to have known that Ned Stark would leave Winterfell to investigate these claims, so it put him a little closer to ending the Stark marriage and possibly taking Catelyn for his own. It also turns the Starks and Lannisters against each other, something that definitely benefits someone who thrives on chaos and mistrust.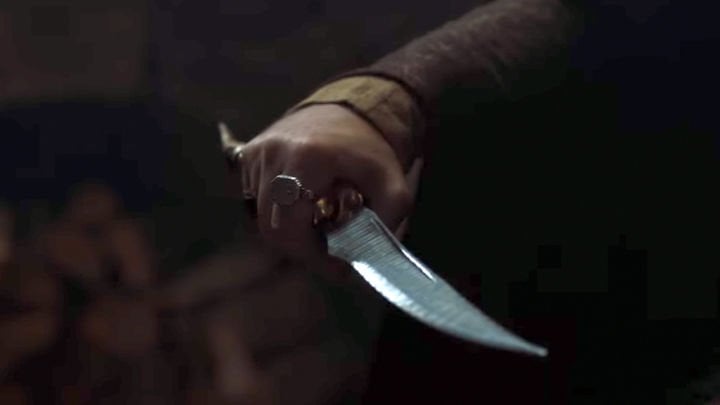 The attack on Brandon Stark
Littlefinger tells Catelyn Stark that the dagger used in the attempt on Bran's life in season one was Tyrion's dagger, but it was actually Littlefinger's dagger. Arya mentions this in Littlefinger's death scene, which is something the show hasn't really explored yet.
In the books, Littlefinger lost the dagger in a bet with Robert Baratheon. Tyrion and Jaime realize that someone from the royal party that came to Winterfell must have stolen it, and they eventually deduce it was Joffrey. He stole the dagger and hired the assassin to kill Brandon.
The show omitted this entire plotline after Tyrion's trial by combat in the Eyrie, and it seems as though now the writers are saying it was Littlefinger who ordered the assassination. It's a bit unclear because this season has moved at breakneck speed, so there was no other explanation offered.
But at the very least, Littlefinger frames Tyrion for Bran's assassination. That much we know for sure.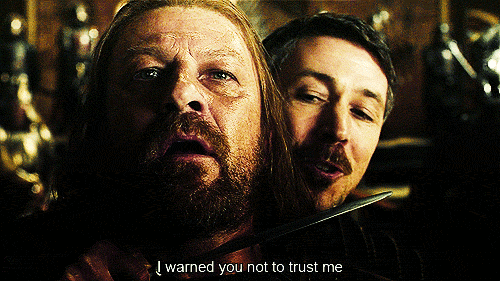 Getting Ned Stark executed for treason
In season one, Baelish acts like he is on Ned Stark's side in King's Landing as Ned investigates Robert's children's parentage (and Robert's many bastards), but in fact Baelish is working with Cersei and Joffrey to take Ned out.
Baelish sets it up to look as though Ned is responsible for trying to get the City Watch to work against Joffrey and install Stannis Baratheon on the throne (since Joffrey, as the son of Cersei and Jaime, has no legal right to the throne). These machinations are what earn Ned an execution for treason.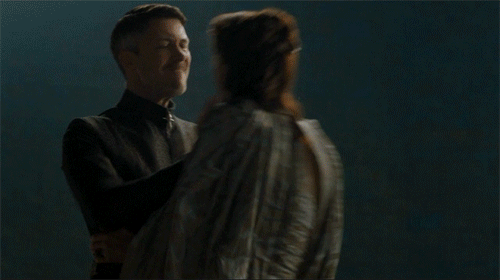 Killing Lysa Arryn
After marrying Lysa, playing on her lifelong affection for him, Littlefinger sends her tumbling out of the Moon Door. He does so to gain power in the Vale, though Baelish claims it was to protect Sansa from Lysa's jealous rage — which was probably also a factor, because let's be honest, Lysa was off her rocker. But the bigger reason was so Baelish could wield the power of the Vale as Lysa's widower.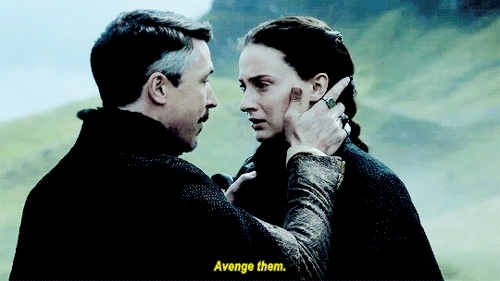 Selling Sansa to the Boltons
Under the guise of keeping Sansa "safe" from Cersei and letting her "avenge" her family, he takes her north to marry her to Ramsay Bolton. But really his plan is to use the Boltons' marriage to the Stark family as proof to Cersei that the Boltons are betrayers. It's unclear what he most hoped would happen, but likely he wanted to have to "rescue" Sansa from the Boltons at Cersei's behest and then marry Sansa himself, with Cersei declaring him Warden of the North.
That not only gains him immense power and helps him worm his way into Cersei's good graces, but it gets him the next best thing to Catelyn Stark — her look-alike daughter as his wife.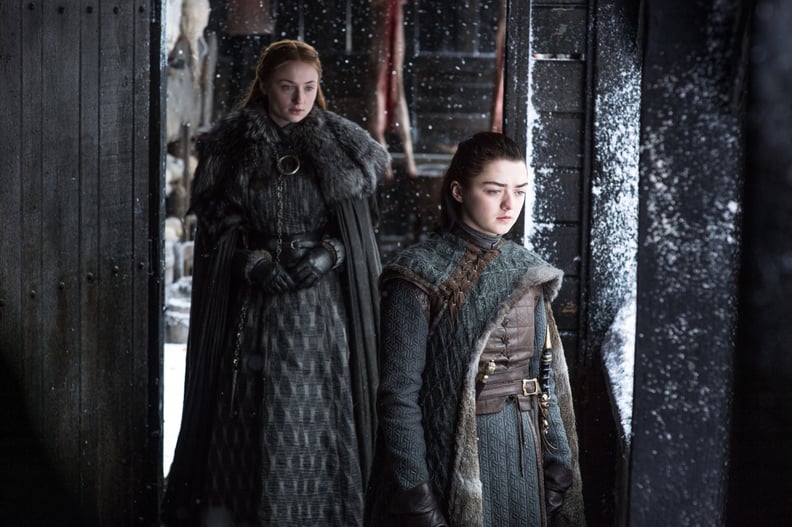 Turning Arya and Sansa against each other
Littlefinger spends a good portion of seasons six and seven undermining Sansa's family members to her once she returns to Winterfell — first Jon Snow and then Arya. His goal is to turn them against one another and help Sansa emerge victorious, with Littlefinger at her side.
Luckily Sansa and Arya see through it, though we would not have minded if the show had been able to spend a little more time fleshing out this storyline, maybe with a few hints here and there that Arya and Sansa were at least somewhat suspicious of Littlefinger.
But let's ignore the fact that they're coming a little late to the party and embrace the fact that they showed up at all — hooray, hooray, Littlefinger is dead.