Regé-Jean Page's Bridgerton Exit Is Heartbreaking, but It's Also the Right Call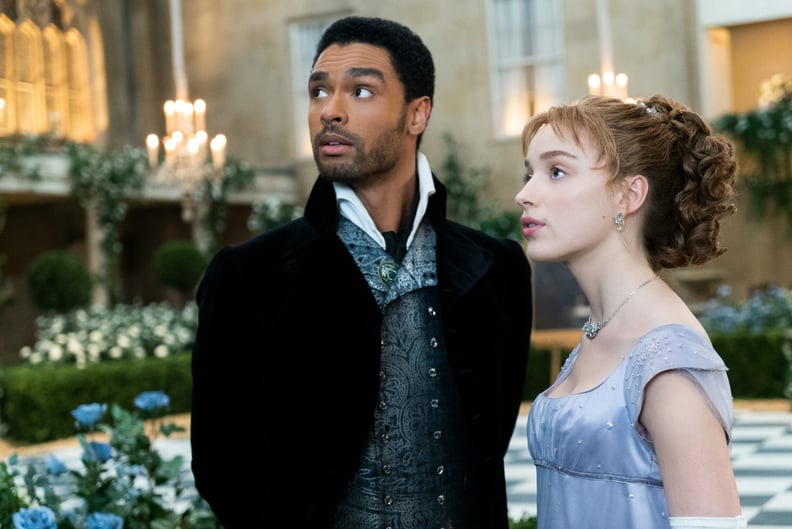 Placeholder
Placeholder
On April 2, Bridgerton fans collectively gasped when it was announced that Regé-Jean Page, the man behind the dreamy Duke of Hastings, would not be returning for season two of the show. In an official statement from Lady Whistledown herself, the Bridgerton team bid farewell to Page, saying: "We'll miss Simon's presence onscreen, but he will always be a part of the Bridgerton family." And though fans will also undoubtedly miss Page's sexy onscreen persona and his banter with Phoebe Dyvenor's Daphne, Page's departure from the show was ultimately the right call for his career and for Bridgerton as a whole.
Part of the appeal of the Duke of Hastings role, Page said, was the fact that it was a "one-season arc." Now that Simon and Daphne's love story is completed, there's no way to draw out his character's narrative without needlessly wrinkling the existing plot or differentiating wildly from Julia Quinn's remaining novels, the series's source material. Any remaining appearances from Page's Simon would be fan service-y cameos, which might pull attention from season two's central love story — Anthony Bridgerton's romance with Kate Sheffield, as depicted in Quinn's second novel. Choosing to focus primarily on this love match will allow viewers to fully engage with newer characters and storylines rather than simply rehashing old ones, keeping the show fresh.
Page's departure is also a good career move. While the Duke of Hastings was undoubtedly Page's breakout role and an excellent showcase for him as an actor, repeated returns to Bridgerton could result in Page getting typecast as the romantic lead for the rest of his career. Page would no doubt thrive within this typecast, as he's illustrated his ability to maintain chemistry with a costar in spades. But he also shows dramatic range in Bridgerton, especially during scenes focusing on Simon's relationship with his father, and deserves the chance to apply this range in more outside-the-box roles. If he's typecast as the Duke of Hastings forever, he'll never get the chance to grow his repertoire.
And that repertoire is already looking pretty exciting. Page has already signed on to star in Netflix's action-thriller The Gray Man, alongside fellow hunks Chris Evans and Ryan Gosling. He'll also serve as the lead for Paramount's upcoming Dungeons & Dragons adaptation. It seems like Page is carving out a future as a blockbuster leading man and an action hero, so it's no wonder that fans are clamoring for him to step in as the next James Bond after Daniel Craig steps down. Though Page has played down rumors of his casting, he certainly has the skill to portray 007, as well as other iconic characters — and now that his schedule isn't full of Bridgerton cameos, he'll be free to.
So yes, dearest readers, Page's absence from the next season of Bridgerton will be heartbreaking, but the show's unique new plotline and Page's exciting future prove that it was the right call. If you still end up mourning anyway, though, at least we have these steamy gifs to help ease the loss.