Each Era on Why Women Kill Has a Different Killer and Victim — Here Are Our Picks For Each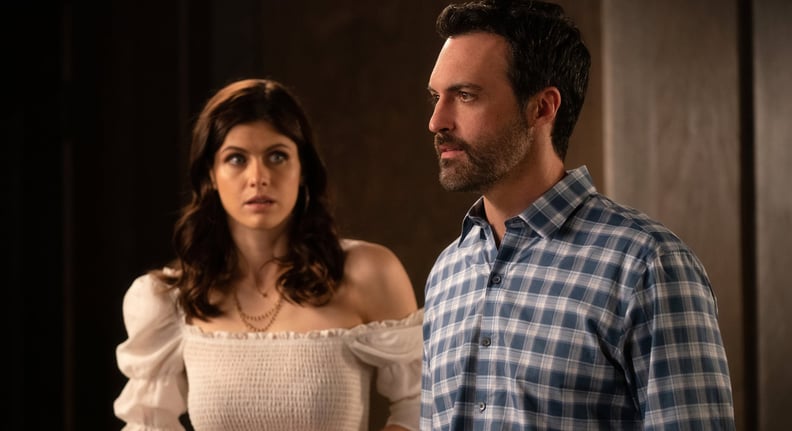 CBS All Access
CBS All Access
One of the most delicious new shows of the Fall television season is a splashy little show about relationships, betrayal, and murder. CBS All Access is now home to a new dramedy from Desperate Housewives creator Marc Cherry called Why Women Kill, and let us tell you, if you aren't watching already, do yourself a favor and check it out because it promises to be a crazy ride during the first season.
The gist of the show is that there are three seemingly separate storylines happening in three different eras, with the throughline being that they all take place in the same Pasadena, CA, mansion. In the 1960s, married couple Rob (Sam Jaeger) and Beth Ann (Ginnifer Goodwin) try to continue on with their lives after a shared tragedy; in 1984, Simone (Lucy Liu) finds out her husband Karl (Jack Davenport) is not the man she thought he was, while she also deals with another man's affections; and in 2019, Taylor (Kirby Howell-Baptiste) and Eli's (Reid Scott) open marriage is thrown a curve ball by the arrival of a new houseguest.
Before the show debuted, Cherry teased that there is more to meets the eye about the titular murders and it really got our wheels turning.
"There will be three murders — three deaths. I should be more specific. Three deaths at the end of the series, and they will all be committed by women, but it's not necessarily the three women on this stage. The victims are not necessarily the men on this stage, and interestingly enough, not one person will be killed because of infidelity."
Here are our updated theories after having watched eight episodes (out of 10 total), along with our original theories after having seen the first two episodes.
Warning: Spoilers ahead for the first season of the show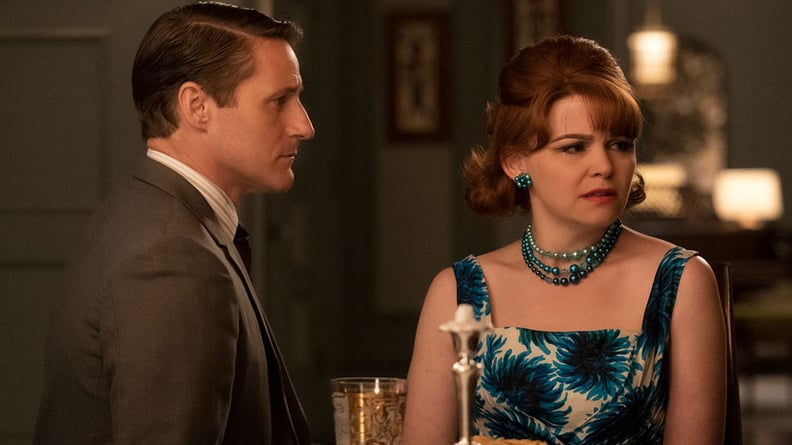 New 1963 Theory
Things are getting so tricky because the show is throwing a lot of red herrings at viewers — the opening to episode six when Mary (Analeigh Tipton), Hector (Philip Anthony-Rodriguez), and Lamar (Kevin Daniels) all took turns talking about the death from their respective timelines really threw a wrench in the works.
When Mary said her piece about 1963, she said, "I knew she was going to kill him and I'm so glad she did."
That seems to be implying that Mary's abusive husband Ralph (Scott Porter) is the victim, but we're not so sure anymore. We think after the revelation that Rob is ready to marry April (Sadie Calvano) once Beth Ann dies, Beth Ann is going to snap and kill her husband.
Original 1963 Theory
The "infidelity" part of Cherry's comments make this one tough because the infidelity in this era seems like the most egregious. But if infidelity is off the table, it makes us highly suspicious of Beth Ann's neighbor, Sheila (Alicia Coppola). She's a scene-stealer right from the start and that makes her a great suspect.
But who does she kill? We're going out on a limb and saying Sheila will kill Beth Ann's husband. Not necessarily because of the cheating, but more so because she thinks she is rescuing Beth Ann from a horrible situation.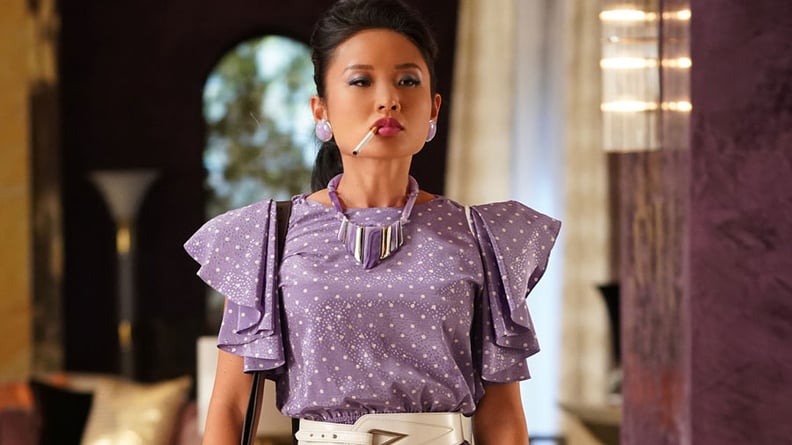 New 1984 Theory
At the start of episode six, Hector said of the death, "To be honest, I feel responsible for his death," which seemingly implies that Karl is going to succumb to HIV. But again, that feels like a misdirection.
Unfortunately, our theory about Naomi (Katie Finneran) killing Simone when she finds out Simone is sleeping with her son, Tommy (Leo Howard), goes right out the window with the use of "his" death. Also, in the shot of Hector at the cemetery, Simone's daughter Amy (Li Jun Li) and her fiance Brad (Charlie DePew) were at the gravesite. So who would they be grieving?
So try this on for size: Simone's first husband, Amy's father, comes to town for Amy's wedding. When he finds out about Simone's extra curricular activities with Tommy and Karl's illness, he becomes violent and Simone kills him to protect herself. Now, why does Hector feel responsible? Maybe he's the one who lets the cat out of the bag to Simone's ex about her affair with Tommy?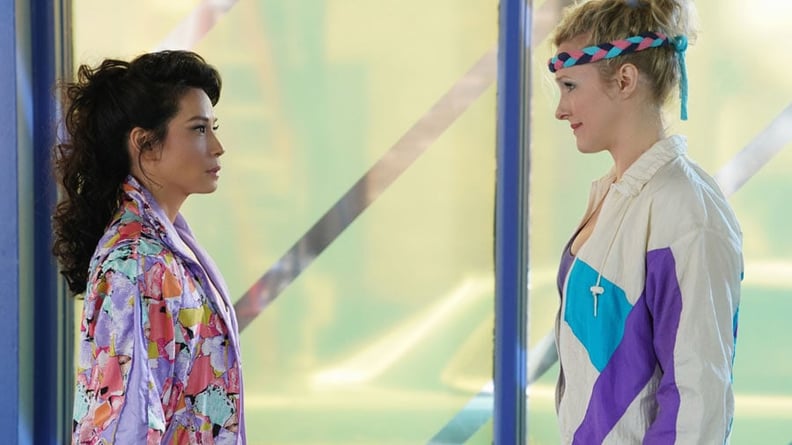 Original 1984 Theory
This is another era where the wife-as-killer seems unlikely. Once Simone started sleeping with the 18-year-old son of her best friend, our radar was immediately on high alert. So for this era, we're going to say that Simone's best friend Naomi (Katie Finneran) accidentally kills Simone in a fit of rage when she finds out that Simone is sleeping with her son, Tommy (Leo Howard).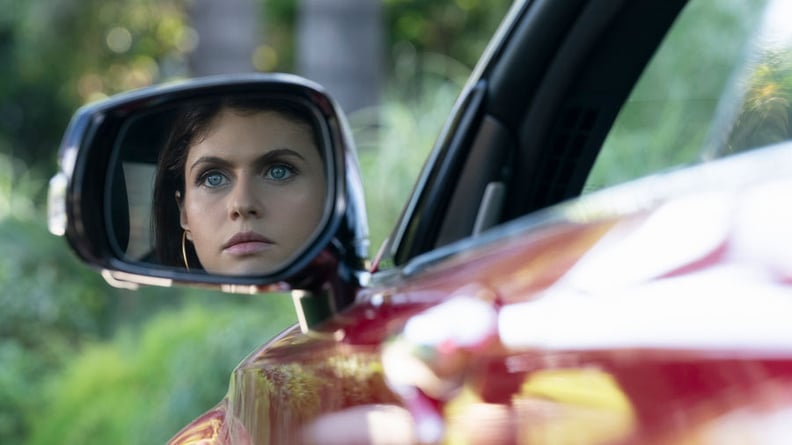 New 2019 Theory
This is the one where we think we got pretty close right from the beginning, at least the scenario of the murder. But we might have had the murderer and victim switched.
Jade (Alexandra Daddario) is clearly getting a little nutty, not wanting her gravy train to go away by sending Eli to rehab. Our first theory was that Taylor would kill Jade to protect Eli. But now we think it's the other way around — Jade kills Taylor to keep Taylor from sending Eli to rehab.
Eli's agent Lamar's comment about, "I'm not sure anyone would have died if it wasn't for me" can be explained away as the fact that Lamar put pressure on Eli to finish his script, then got him a six-figure deal for it, so none of this would have happened if that hadn't started the ball rolling.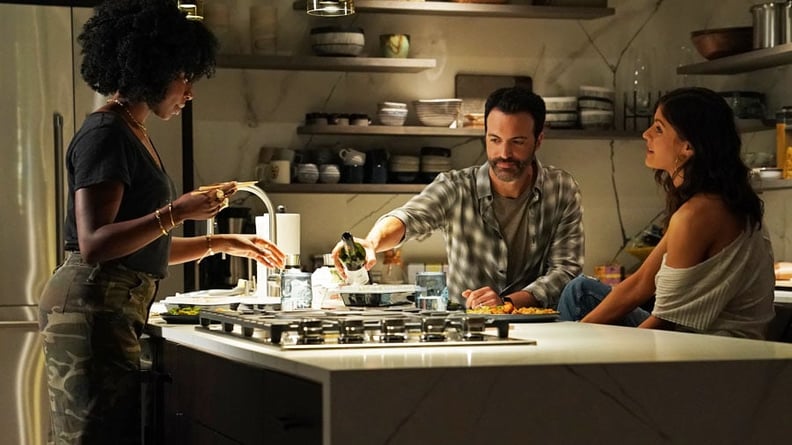 Original 2019 Theory
Out of all the wives, Taylor seems like she would have the strongest stomach for killing someone, so try this scenario on for size: Taylor and Eli begin having a throuple with Jade (Alexandra Daddario) and, as sometimes happens, emotions get messy. When Jade starts to go all Fatal Attraction on Taylor and is threatening Eli's life, Taylor kills Jade to save her husband.
So, those are our predictions. They're probably way off, especially since Cherry also teased that the three eras will eventually connect in some way.
"We bring [the stories] all together in the final episode in a really glorious, surprising way that I'm so excited for everyone to see, because we find a really fascinating way to connect these three characters," said Cherry. "But I don't want to spoil that because it's delicious."
We can hardly wait.