With Its Move to Pop TV, Season 4 of One Day at a Time Will See a Few Key Changes
One Day at a Time has been on a roller-coaster ride in 2019. Its third season dropped on Feb. 8 to great critical acclaim and fan fervor. Then a month later, Netflix canceled the beloved comedy that follows the tribulations and triumphs of a Cuban-American family.
The uproar was instantaneous, with the hashtag #SaveODAAT trending worldwide on Twitter for several hours and support pouring in from celebs like Lin-Manuel Miranda, Brooklyn Nine-Nine stars Stephanie Beatriz and Melissa Fumero, and Queer Eye star Karamo Brown.
Executive producer Gloria Calderón Kellett likens it to going through the stages of grief.
"At first we were heartbroken and then we were in denial, we really went through those stages of grief," Calderón Kellett told POPSUGAR at the 2019 TCA Summer press tour. "And ultimately, now we can look at Netflix as somebody that we loved. . . . We have evolved to the point of being so grateful for the three years we had there. We loved making the show there. We loved the support that they gave us in terms of our creative freedom, the likes of which I have never seen to this point in my career."
Of the outpouring of support, Calderón Kellett told POPSUGAR that it meant so much to everyone involved with the show.
"I didn't really know Lin before this at all . . . and he was so lovely and disarming and genuinely like, 'What can I do?,' and I think to be in a moment in time where other artists are seeing the importance of the types of stories we're trying to tell and trying to support us in any way they can is — it's amazing," Calderón Kellett said. "We're just so grateful to him and to everyone who came forward. The Brooklyn girls, they have their own show and they were still being so lovely and generous to us. Stephanie and Melissa were amazing. So many people online were really rallying behind us, and we're really grateful to them because it did make more articles and it did make more people come and take notice. It's amazing."
After the initial uproar died down, it took several months — because negotiating a network switch is a complicated process — but eventually, Pop TV stepped in to save One Day at a Time, and now the fourth season will premiere in 2020 on its new network.
Fans are elated, but they're also wondering if the show they know and love will be any different. Well, the answer is yes and no. Substance-wise, One Day at a Time will continue to tell the important stories that it has become known for over its first three seasons.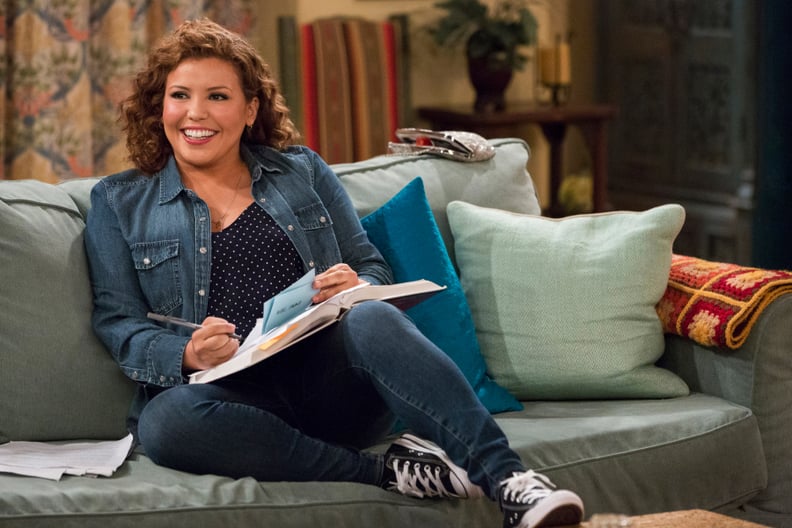 Calderón Kellett told us they're "so happy" that they get to keep serving "communities of color and LGBTQ communities and veteran communities and female stories" with their show. But production-wise, they have had to navigate a new set of challenges going from a streaming service to a cable channel.
"We get to air closer to making the show, which we never got to do before. When we were with Netflix, it would be like six months or more, so now we get to be a little bit more topical. Also, the show is going to be shorter, which is a really exciting challenge for us," Calderón Kellett said. "We haven't had act breaks and commercials, so we're really excited to take that on, to take that as a challenge of how can we distill this lovely thing that we've been making and keep making it great?"
"Also, we're going to be week to week, which is also really exciting. We're excited about all of it. We're so excited about this next journey, we're so grateful for this opportunity to continue making it with these new partners . . . we are so thrilled to be with Pop, who is so excited about us and is really ready to continue the journey."