9 Winona Ryder Characters That Make Amazing Halloween Costumes
As POPSUGAR editors, we independently select and write about stuff we love and think you'll like too. If you buy a product we have recommended, we may receive affiliate commission, which in turn supports our work.
Winona Ryder was one of the '80s and '90s most popular It girls thanks to a collection of iconic roles in movies like Heathers and Beetlejuice, so if you're in need of a Halloween costume idea, the Stranger Things actress has you covered. Whether you prefer Lydia Deetz's gothic style or Jo March's Civil War-era bonnet, we've rounded up all of her most well-known characters to ensure you're looking your best this October.
01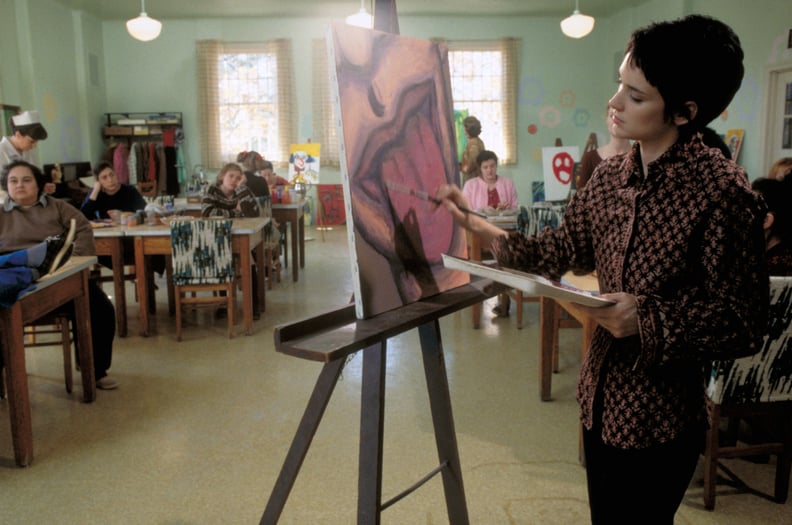 Susanna, Girl, Interrupted
What to wear: Susanna has a French girl style going on throughout the film, so get yourself a black and white striped shirt, black skinny jeans, and black brogues and carry around a pack of cigarettes and a notebook. If you don't already have close-cropped black hair, pick up a wig to add the finishing touch to your costume.
How to act: Cool, exhausted, and over it.
02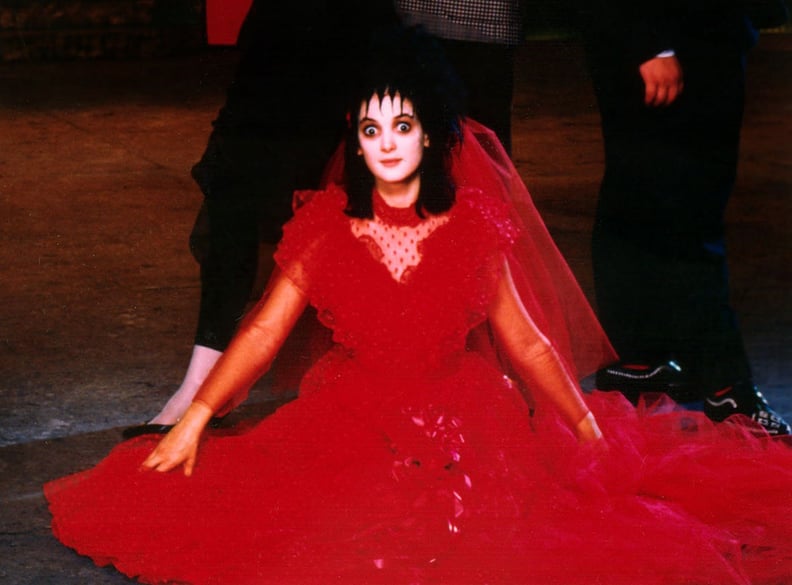 Lydia Deetz, Beetlejuice
What to wear: One of the most striking things about Lydia is her spiky bangs and wild black hair, so that's a must. As far as clothes, get a long, fluffy red dress and matching veil (peruse a few thrift stores to see if any old prom dresses are for sale!), or go for her all-black look: a lacy black dress, tights, a big hat, and a camera hanging around your neck. And make sure to play up your black eyeliner.
How to act: Lydia is odd and mostly a loner, so you might want to roll solo. Halloween is also likely one of Lydia's favorite holidays, so be enthusiastic about any ghosts, demons, or paranormal things you stumble upon.
03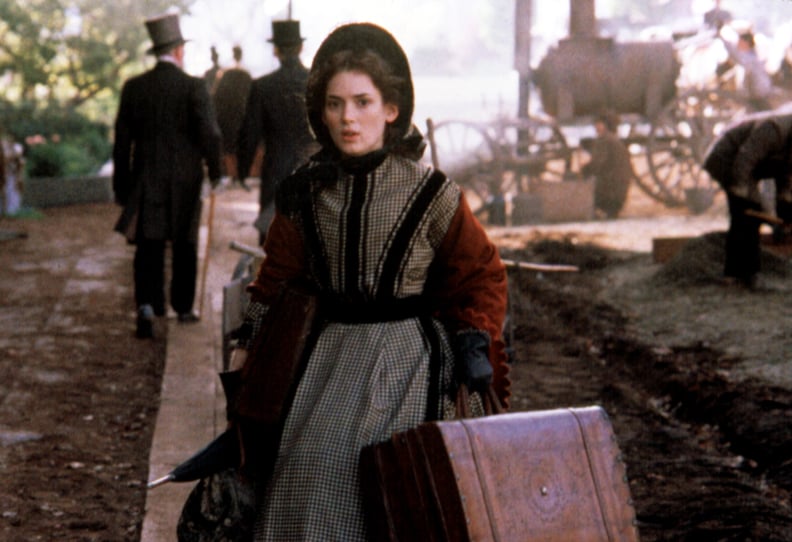 Jo March, Little Women
What to wear: Jo lives in the mid-19th century, so prepare to travel way back in time. Part your hair down the middle and tie it in a low bun, and then plop a bonnet or big hat on top. Then, pair a collared shirt with a big skirt (try to work tweed in there somehow), and bring a stack of books around town with you (or better yet, a clutch shaped like a book).
How to act: Outspoken and headstrong as hell. Plan on being the smartest girl in the room.
04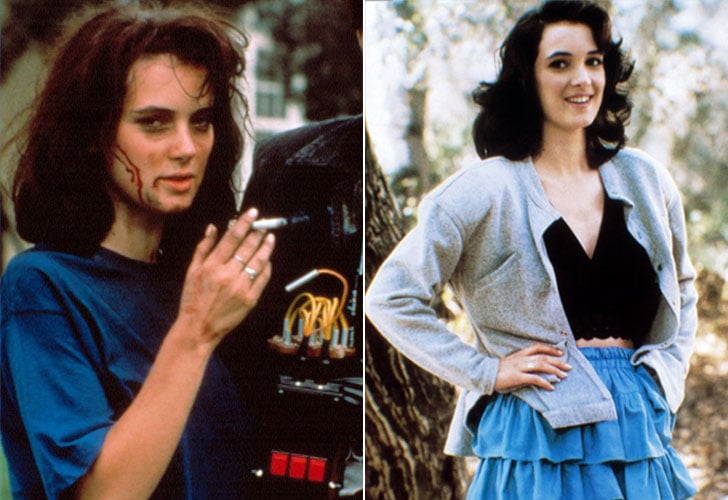 Veronica Sawyer, Heathers
What to wear: Heathers is a veritable treasure trove of Halloween ideas, but Ryder's character is definitely the most fun. Wear a gray cardigan or a blazer with raging shoulder pads, a black tank top or an oversize blue t-shirt, a colorful (or plaid) skirt, and a shoulder-length, brown bobbed wig. If you want to be postexplosion Veronica, tease out your hair to make it look crazy and disheveled, smear fake blood and black eye shadow (aka soot) on your face, and put a fake cigarette between your lips. Don't forget to wear a red scrunchie on your wrist, either.
How to act: Sarcastic and devoid of any and all patience.
05
May Welland, The Age of Innocence
What to wear: The Age of Innocence takes place in 1870s New York, so think frilly dresses, ribbons, lace, and pastels. This is also your chance to carry around a parasol.
How to act: Like a child bride whose husband-to-be is cheating on her with Michelle Pfeiffer. Obviously.
06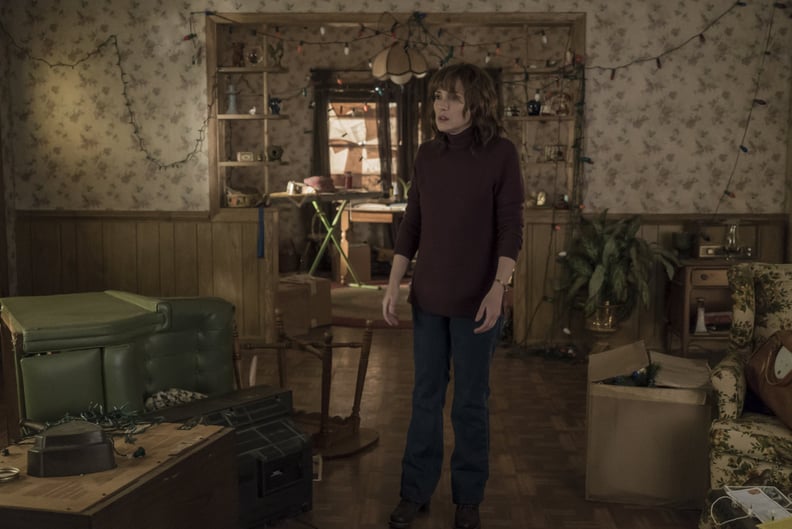 Joyce Byers, Stranger Things
What to wear: Joyce has a more low-key '80s mom look than the rest of the parents on the show, so all you'll really need is a thin dark jacket, a striped shirt or chunky turtleneck sweater, and flared jeans with a shaggy brown bob hairstyle. If you really want to hammer home the fact you're dressing up as her, consider bringing a rubber axe or a piece of cardboard painted with the alphabet out with you. You could even go one step further and wrap part of your body in colorful Christmas lights.
How to act: Tense. Very, very tense. To really nail your portrayal of Joyce, walk around whatever Halloween party you're attending and yell, "WILL! Where's my boy?! Find my boy!" over and over again.
07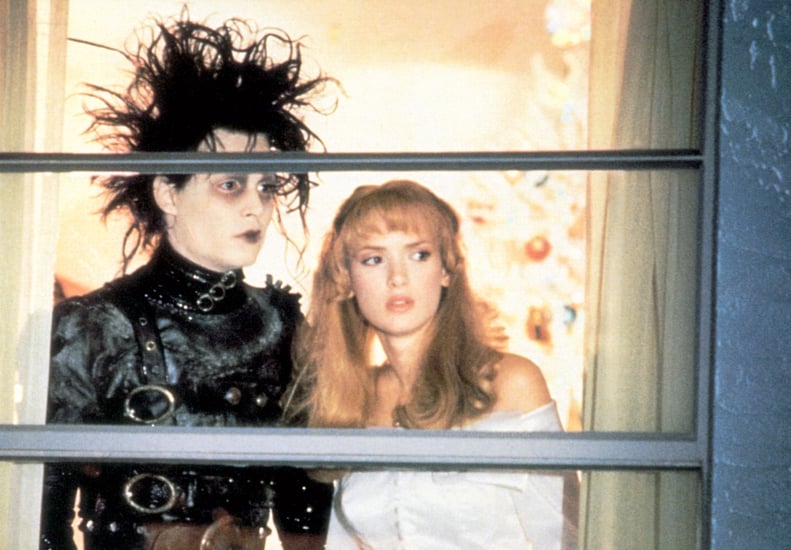 Kim Boggs, Edward Scissorhands
What to wear: A long, strawberry blond wig with serious bangs and a white silk off-the-shoulder dress (with buttons down the middle, if possible).
How to act: Be sweet, and try to see the best in people the way Kim would, no matter how frightening their costumes (and hands made of scissors) are.
08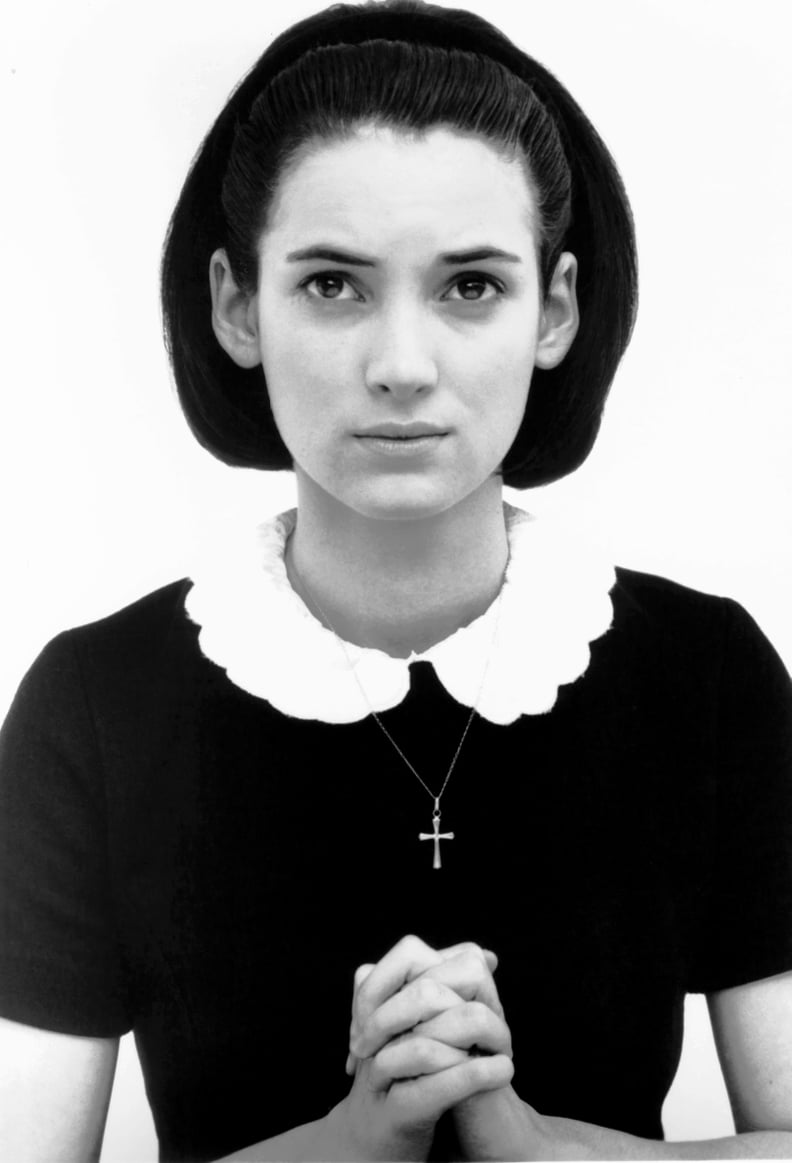 Charlotte Flax, Mermaids
What to wear: A black dress with a white collar, a crucifix, and a black bobbed wig.
How to act: Fall to your knees in prayer when the mood strikes you and be a little rebellious. Pick a fight with anyone who remotely resembles Cher.
09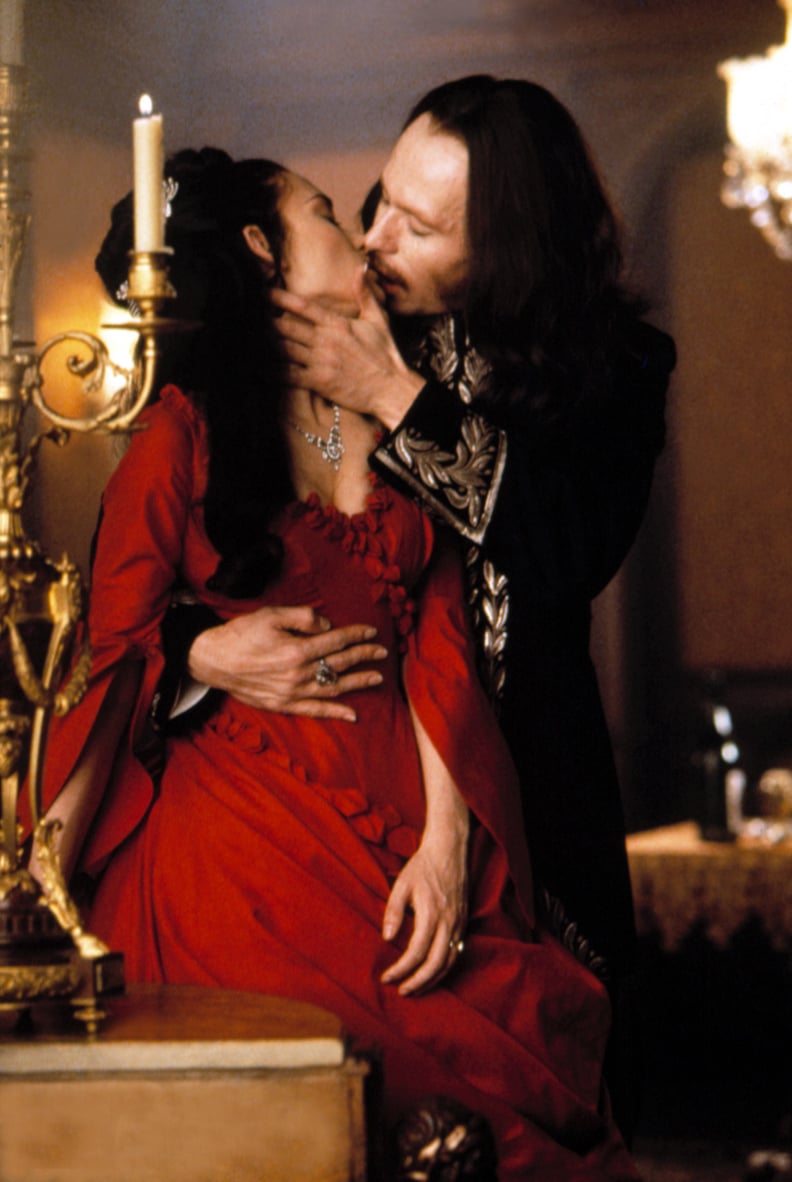 Mina Murray, Bram Stoker's Dracula
What to wear: Mina has long brown curls and is fond of wearing elegant dresses in rich shades of red and green. Add some costume jewelry to the mix and paint two bloody holes on the side of your neck for an extra something special.
How to act: A little bit naïve and love-struck by any guy you see wearing a Dracula costume.