Zendaya 2022 Emmy Nominations
Zendaya Just Earned Her Second Best Actress Emmy Nomination For "Euphoria"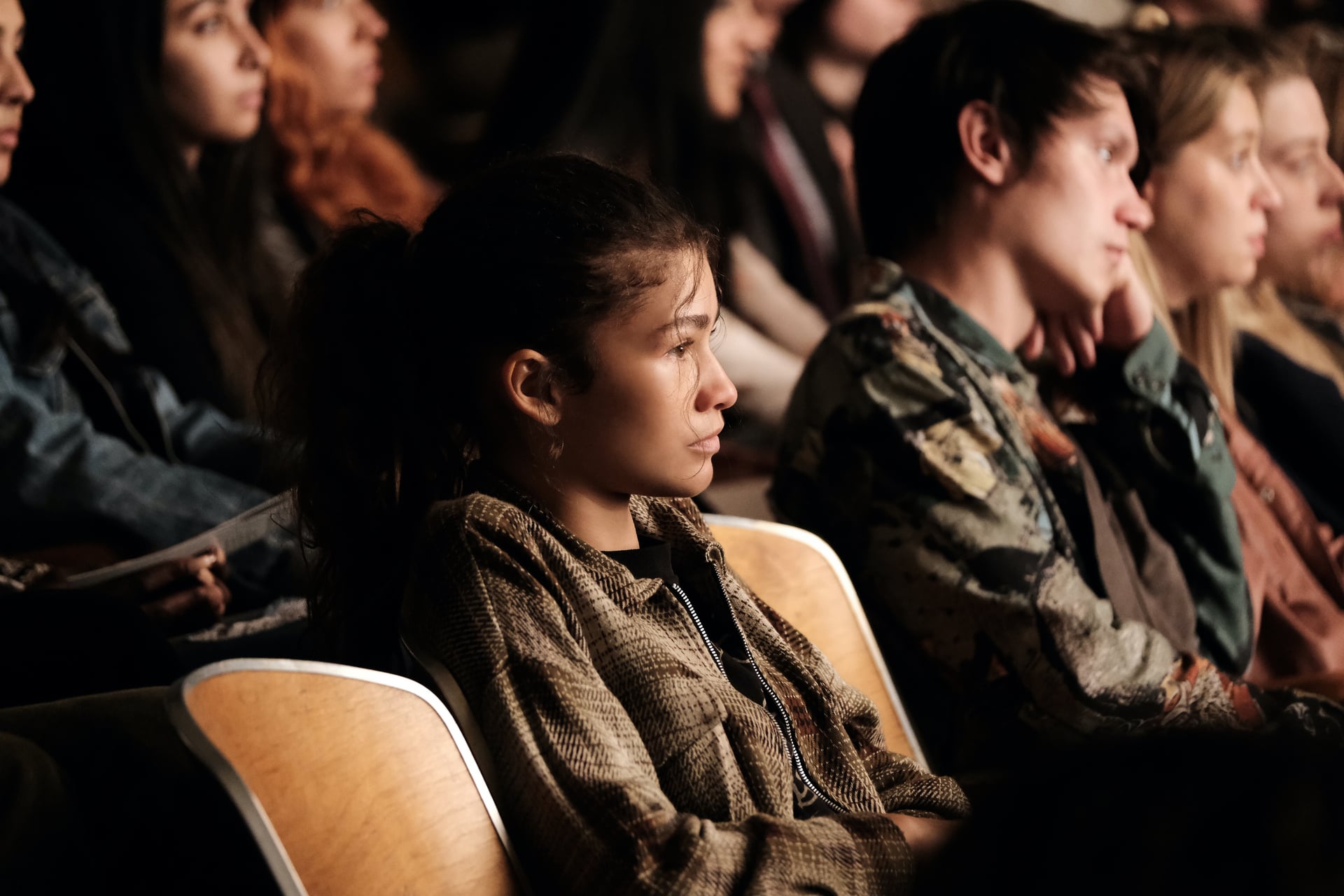 Another major win for Zendaya as Rue's road to recovery continues. The actress was nominated for outstanding lead actress in a drama at the 2022 Emmy Awards for her continued work as Rue Bennett on HBO's "Euphoria," it was announced on July 12. When the award is presented on Sept. 12, she'll be up against Jodie Comer for "Killing Eve," Laura Linney for "Ozark," Melanie Lynskey for "Yellowjackets," Sandra Oh for "Killing Eve," and Reese Witherspoon for "The Morning Show."
That wasn't her only nod on Tuesday: she's also now the youngest woman to ever be nominated for producing, and she was involved in two of the songs up for outstanding original music and lyrics — "Elliot's Song" and "I'm Tired," both from "Euphoria" — which garnered a total of 16 nominations.
Zendaya was excited about the recognition, sharing a photo of herself dressed as Rue on Instagram. "Making this show with this cast and crew of the most incredibly talented people that I get the privilege of learning from everyday has been a highlight of my life," she wrote. "I'm so proud to work beside you and CONGRATULATIONS! I don't have the words to express the love and gratitude I feel right now, all I can do is say thank you with all my heart! Thanks to everyone who connected with our show, it is an honor to share it with you. Thank you @samlev00 for everything you do, this show is what it is because of your heart, and thank you to @labrinth @marcellrev @hbo @a24 for being the best creative collaborators. Lastly thank you to the @televisionacademy for this incredible acknowledgment. We out here Emmy nominated again y'all!!!"
The show itself is up for outstanding drama series, while Sydney Sweeney received a supporting actress nomination for her turn as Cassie. Sweeney — who was also nominated for "White Lotus" — posted a reaction clip on Instagram in which she teared up while on the phone with her mom talking about the honors. "What a morning! thank you so much to the @televisionacad for my emmy nominations! It's an honor to know that both Olivia and Cassie have connected with so many," Sweeney wrote. "I'm so proud of both these shows and grateful to everybody that's been apart of them. But most importantly mom, I love you, we did it through the ups and downs!🥺♥️🥰 thank you thank you!!"
Zendaya has already been honored for her work as teen Rue, who struggles with drug addiction. She won the same category at the 2020 Emmys, becoming both the youngest actress and the second-ever Black actress to receive the outstanding lead actress nod.
In the last few minutes of the season two finale, Rue says she stays sober for the rest of her junior year. "I wish I could say [staying sober] was a decision I made," she says in her final monologue. "In some ways, it was just easier. I don't know if this feeling will last forever, but I'm trying." However, fans will have to be patient when it comes to seeing the conclusion of Rue's story. Season three isn't coming until 2024.
The 74th-annual primetime Emmy Awards will air on NBC on Sept. 12.