2-Year-Old Tattoos Leg
2-Year-Old Toddler Has Leg Tattooed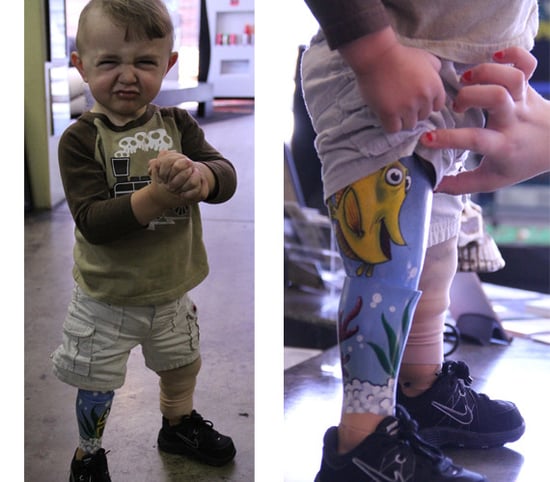 Two years old might sound a tad bit early to get a tattoo, but don't worry, it was painless. Logan Lansborough recently had artist Michael Joseph paint the character Bubbles from Finding Nemo on his prosthetic right leg, the Huffington Post reports. 
Logan was born with congenital absence of the tibia, which required both of his legs to be amputated.
To find out why his parents thinks it's a good idea to decorate his prosthetic leg, read the whole story at the Huffington Post.