2011 Celebrity Baby Girl Names
Best of 2011: What's Your Favorite New Celeb Baby Girl's Name?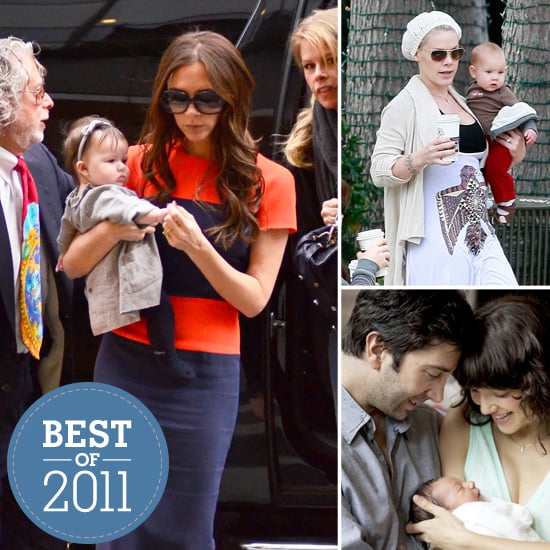 Let's hear it for the girls! Celebrities are known for bestowing unique and sometimes downright unusual names on their children. The names of lil girls born to celebrity parents in 2011 ran the gamut from sweetly classic to utterly original. Mariah Carey and Nick Cannon took inspiration from icon Marilyn Monroe when they named their lil girl Monroe, while Jessica Alba and Cash Warren chose the name Haven, honoring the "safe haven" where she was born: right at home! The Beckhams took inspiration from literary classic To Kill a Mockingbird when they chose Harper for their baby girl, and new parents Ivanka Trump and Jared Kushner chose the sweet and girlie Arabella Rose for their tot. There were definitely enough celebrity names to suit all tastes in 2011!