3D Ultrasound Baby Dolls
Are These 3D Babies a Cool Concept or Just Creepy?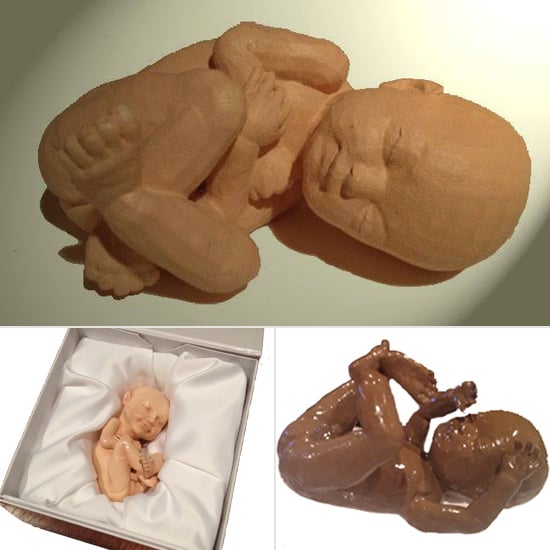 Here at POPSUGAR Moms, we see it all — ultrasound art, placenta milkshakes, breast milk ice cream . . . but how about 3D ultrasound dolls?
Currently in its fundraising phase, 3D Babies puts the new technology offered by 3D printers to a most unusual use. The company manufactures lifelike baby dolls modeled after your actual 3D or 4D ultrasound (or actual baby) photos. According to the fledgling company's Indiegogo page, "Our ultimate goal is to bring a smile to the faces of parents, grandparents, and other family members as they recall the day that they met their little one."
Parents can choose from life-size (eight-inch) or mini (four-inch) dolls with light, medium, or dark skin tones. The baby's faces are modeled after the photos that parents submit, and the gender can either be on display or discreetly hidden (yes, we're serious).
The target launch date for 3D Babies to begin production is this December, and the company is currently accepting contributions at any level. A $1 donation will ensure you're kept up to date on the project's progress, a $25 military donation means that an active military family will receive a free 3D Baby, and a $3,182 splurge means that you'll receive 33% off the purchase of five life-size 3D babies — one for every member of the family!
So what do you think, are these the creepiest or coolest way you've ever seen to preserve pregnancy memories?