7-Year-Old Tattoo Artist Colors on Skin
7-Year-Old Tattoo Artist Follows in Daddy's Footsteps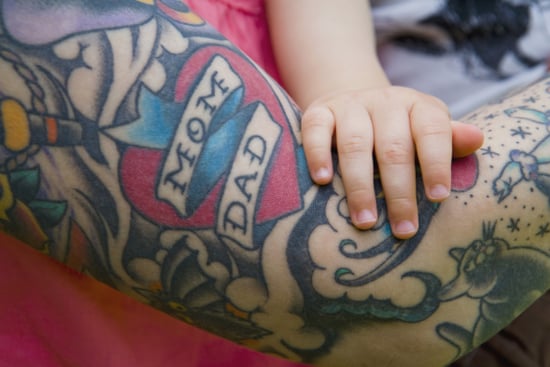 Like many kids her age, 7-year-old Alicia Gutierrez loves to color. But Gutierrez's canvas of choice is highly unusual: skin.
Gutierrez is allowed to practice at her dad's tattoo parlor in Abilene, Texas. Patrick Gutierrrez also began practicing the art of tattooing at a young age, 14, and plans to continue to prime Alicia's emerging talent: "If she keeps up what she's doing now, she draws a lot and watches me a lot, so by the age of 10 or 12, she's going to be pretty good."
Watch Alicia giving a tattoo (NY Daily News). >>
Will you allow your kids to get tattoos?