Activities For Kids
7 Less-Traditional Extracurriculars For Kids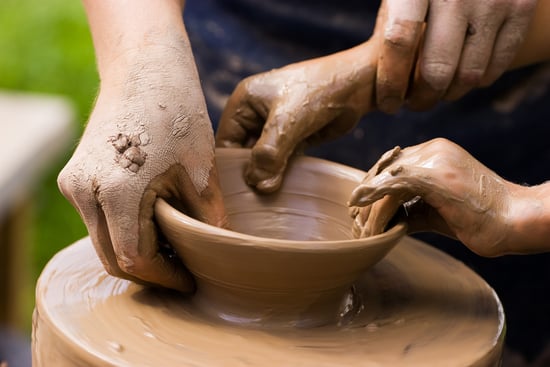 While common children's activities like team sports, dance classes, and music lessons hold widespread appeal, they're not enjoyable for every child. If you're struggling to find activities that truly engage your child, consider these seven recommendations from Circle of Moms members.
Keep reading
1. Art and Acting Classes
Is your child especially creative? Morgan V. shares, "A lot of places offer acting lessons or art classes." Community centers, art studios, and theater companies often provide children's programs for everything from ceramics and watercolor painting to acting workshops. And as Bethanie L. shares in the Money Saving Tips community, such classes aren't necessarily expensive: "We have a local art studio that has cheap art classes . . . only $5 each time we go and he can paint and make a mess (that I don't have to clean up!) for two hours straight."
2. Volunteering With Animals
Whether your child is a regular Dr. Dolittle or is stuck on a certain animal, encouraging an interest in animals can lead to a rewarding extracurricular experience. Joanne M. shares: "My son has a love for birds, so at age 8 he helps at a bird-of-prey sanctuary." Another possibility is volunteering at a local animal shelter, says Dawn M. in the Moms of Teenagers community: "If they love animals, volunteer together at the ASPCA."
3. Martial Arts
Martial arts can help children develop patience, discipline, listening skills, and physical coordination. Plus, kids love it! Etrezia L. shares that her two daughters, ages 8 and 11, practice karate and "love it to bits." Meanwhile, Deanna J. has her three youngest children taking tae kwon do. "They love it," she shares, "and it is a great source of activity for all of them."
4. Building Classes

Many children love working with their hands to create things, whether it's carpentry or electronics. In fact, The New York Times has highlighted how carpentry and construction classes are becoming increasingly popular across the country. Meanwhile, robotics clubs are often organized through schools and allow groups of students or individuals to participate in competitions.
5. Chess Club
"Chess is fantastic for strategic thinking," shares Rebecca L. "It's a great way to engage boys, especially 10-, 11-, 12-year-olds." The game is great for girls, too, says Christina S.: "My girls love chess and my oldest has taken lessons and competes. They will both be on the summer chess team." Chess clubs are fairly common at schools, but community clubs and private teachers are also possibilities.
6. Gardening
Does your child have a green thumb? Julie G. suggests getting involved in a community garden, while Leslie C. helped her boys start a home garden: "We set up a small greenhouse and started growing tomatoes and other plants. My son finally found something to do other than playing the PlayStation, and the younger son loves helping with it too."
7. Individual Sports
Does your child dislike team sports but thrive on competition? Consider fencing classes, Julie G. suggests. Though it requires quick reflexes and high stamina, "there is something very cerebral in it," she says, which can be "attractive to kids that are not the 'ra ra' type." Another individual sport to consider is bowling, says Marci H., who notes that her son "loves it . . . and the kid is good!"
Overall, just remember to let your child's true interests and strengths be your guide. As Tracy D. shares: "The key is to find something they already show some talent in and are interested in learning or getting better at."


Does your child participate in a less-traditional extracurricular activity?