Affordable Maternity Clothes From Madeleine Maternity
Finally, an Affordable Maternity Dress Perfect For Summer Weddings!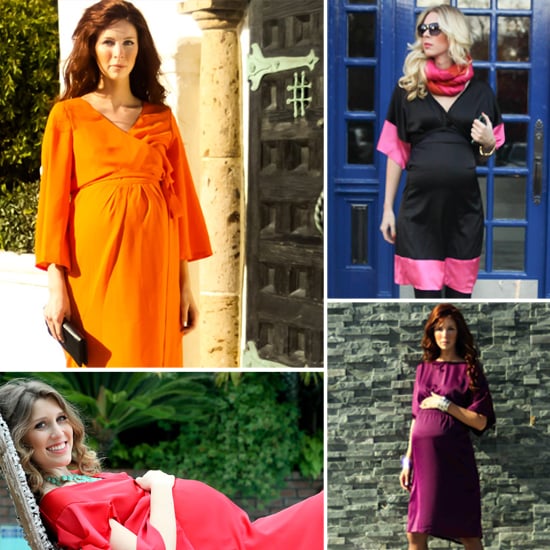 Yes, the maternity retail landscape has improved vastly, but most pregnant women quickly realize the cutest stuff often comes at the greatest cost! That's why we're loving Madeleine Maternity, a new label created by a young mom of two who values style and value. "I have yet to meet a woman who is simply 'ordinary,' but for so long the maternity industry has been focused on that: ordinary maternity clothing," says the label's founder, Madeleine Simon. "Each [Madeleine Maternity] piece is carefully cut, fitted, and finished to be as flattering and comfortable as possible. When you're pregnant, fashion takes a backseat to comfort, and while we're extremely fashion-forward, we make sure our pieces can be worn without the five-inch heel; as your belly grows, your center of gravity shifts."
The three dresses (a flirty wrap dress, a sleek kimono, and a knot-tie-front frock that works for work and date night) and one wrap top in the small but growing line are all under $100, but with bold colors, quality fabrics, and easy-chic fits, all the designs read as much more expensive. Here's hoping the rest of the maternity world takes note!