Alicia Silverstone Chooses Orgasmic Birth Option
Alicia Silverstone Embraced an Orgasmic Birth; Would You?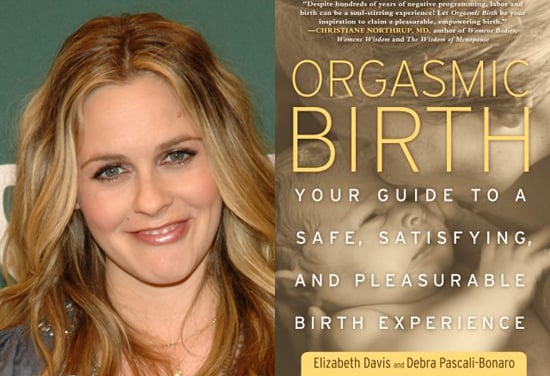 Laboring mamas have a lot on their minds in the delivery room, but climaxing probably isn't item number one. Alicia Silverstone, who gave birth to lil Bear Blu just last week, is touting the Orgasmic Birth experience on her blog today. While she stops short of admitting to having one herself, she recommends the book to pregnant mamas, saying:
A while back, a few members of the community suggested the book Orgasmic Birth to me, and I happened to be reading it at the time. I highly recommend this book to anyone wanting to or thinking about having a baby! I think this book was my favorite birth book of all the books I read. If you are pregnant now, read it ASAP.
The birthing method encourages women to enjoy labor to the point of orgasm as their baby births, reminding women, "When the baby's coming down the birth canal, remember, it's going through the exact same positions as something going in, the penis going into the vagina, to cause an orgasm."
Would an Orgasmic Birth be in your delivery plan?