Alternative Uses for Baby Products 2010-03-20 04:00:41
Do You Use Your Baby's Products?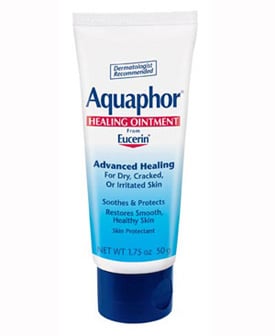 Babies' changing tables are filled with a boatload of products to keep them soft, dry, and smelling like, well, a baby. The products may be designed to be gentle on a lil one's delicate skin, but there are no laws preventing mama from swiping a bit for her own use.
When my tot was diagnosed with a bad case of eczema, the doctor recommended coating him in Aquaphor at every diaper change until we got the scaly patches under control. In the process of creating my lil greaseball, my hands benefited from the super moisturizing power of the miracle product. A tube of the stuff now sits next to my kitchen sink for post-dishwashing hand care. A friend told me that she uses her daughter's shampoo to clean her makeup brushes, saying that the all-natural formulation makes her feel better than what the department stores sell.
Do you borrow your child's products for your own use?