Alyson Hannigan Talks About How I Met Your Mother
Alyson Hannigan Is All About Sharing the Love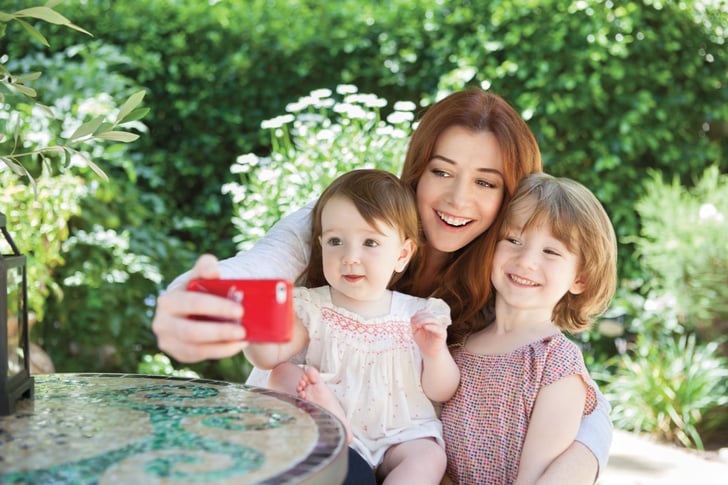 She captured our hearts in American Pie, held onto them in How I Met Your Mother, and is continuously spreading her goodwill and generosity through her charitable endeavors. Alyson Hannigan may be an A-list actress, but what her fans seem to appreciate most about her is her approachability. We caught up the always affable Hannigan to talk holiday traditions, transitioning from one to two kids, and the end of the How I Met Your Mother era.
POPSUGAR: Now that your younger daughter, Keeva, is a toddler, how are she and her sister getting along? Do their personalities align well?
Alyson Hannigan: I feel really lucky that, at least for now, my girls really get along super well! They love being together and play all the time. I'm an only child, so I hadn't really witnessed sibling love this closely before. It's amazing to me how much they love each other and how quickly that love started.
Keep reading to see what the Hannigan-Denisof clan has planned for the holidays!
PS: With the holidays right around the corner, have you started any special family traditions for your girls?
AH: I am crafty, so one of my favorite traditions is decorating. We really go all out! We live in LA, so we don't really have seasons — decorating is the only way to know the holidays are here!
PS: Speaking of holidays . . . We're kind of obsessed with your family Halloween costumes! How do you come up with them?
AH: I adore Halloween! We talk about costume ideas for weeks in advance — for me, the brainstorming is part of the fun. This year, I decided to make costumes myself and may have bitten off more than I can chew . . . I'm glad I don't have to do that for another year!
PS: You're one of our favorite moms to follow on social media. Tell us about how you've translated your love of snapping pics of your own family into a such a great cause, Smiling It Forward to benefit Children's Health Fund.
AH: Like a lot of moms out there, I love sharing photos of my kids, and I'm thankful to have Tylenol when my kids are sick, so it was a no brainer for me to partner with them on the Smiling It Forward campaign. We're asking people to go to Smiling It Forward to upload a photo that makes you smile. For each photo uploaded, Tylenol will donate $1 to Children's Health Fund, an organization that gives free health care to kids in need. It's a good cause and you get to share cute photos — let's do this!
PS: You're an on-the-go family. How do you keep your kids happy and entertained while you're traveling?
AH: My best advice is just to make things fun. If you have to put on a coat or get in a car or a plane . . . try and make it a game. I swear, it works!
PS: Now that How I Met Your Mother is wrapping up, what do you have in store professionally?
AH: I love working in television, and I've been taking some meetings to talk about developing a new show. So there's that and, of course, I'll be smiling it forward — can't wait to see everyone's great photos!