Alyson Hannigan Talks Motherhood and Potty Training
Alyson Hannigan Talks Baby #2, Mastering Toilet Training, and More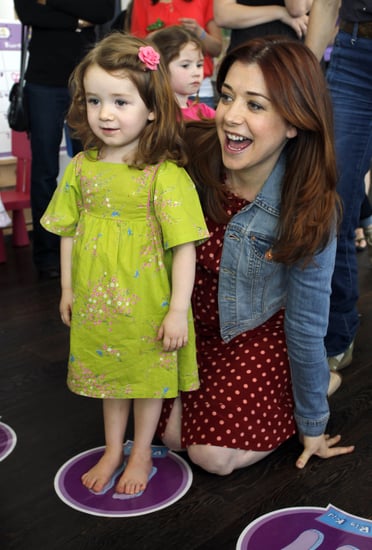 Last week, we were lucky enough to catch up with Alyson Hannigan, star of How I Met Your Mother and mom to almost 3-year-old Satyana, with another little one on the way. In the process of potty training her own daughter, Alyson has partnered with Huggies Pull-Ups to encourage other moms to take on her fun approach to toilet training.
LilSugar: Congratulations on your second pregnancy. When are you due, and do you know what you're having?
Alyson Hannigan: We do! I'm due this Summer. But we're keeping [the baby's gender] under wraps for now. That is, unless Satyana decides to spill the news — we'll have to wait and see if that happens.
LS: Satyana must be excited to be a big sister. How are you preparing her for the new arrival?
AS: She's such a little girl now. She's very excited! We've been trying to include her in some of the decision-making, like decorating the baby's nursery. We ask for her input when we're picking things out.
LS: And your character Lily on How I Met Your Mother is expecting a baby, too. That's nice that you don't have to hide your pregnancy for the show.
AS: Yes, Lily's actually further along than I am!
LS: What's the process of toilet training been like with Satyana?
AS: I was really intimidated going into it. But because we made it fun, she's really been fantastic. We're still in the process . . . we haven't tried an overnight yet.
LS: Any tips that other moms could benefit from?
AS: Ask your child if they have to go every 20 minutes. Teach them the Potty Dance — make it fun. And if you live in a warm climate, let them run around without their clothes on. My daughter loves to be naked anyway, and this just made it easier. That, and lots of encouragement.