Alyssa Milano Is Pregnant
Mom-to-Be Alyssa Milano Gets Some Odd Pregnancy Advice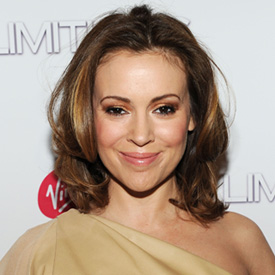 Strangers say a lot of idiotic things that can dull a pregnant woman's glow, but people also dish out odd advice. Alyssa Milano, 38, who is expecting her first baby, shared the latest tidbit she's been told. She said:

"It sounds kind of harsh but a friend of the family recently told me it's really hard to kill a baby. That made me feel much better!"
While a thought may be well intended, it can get messed up in the delivery.