Aqua Scale Baby Bathtub Scale
Upspring Baby Aqua Scale: Kid-Friendly or Are You Kidding Me?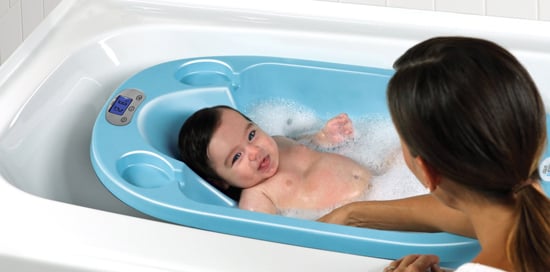 For new moms, one sure way of knowing that their lil one is growing is monthly weigh-ins at the doctor's office. But waiting for the next doctor's appointment can feel like years for an anxious mama. While some of us use the old "weigh yourself holding your tot and then by yourself" method for a general sense of how she's growing, a new product may replace those inaccurate measurements.
The Aqua Scale ($70) is a 3-in-1 baby tub, combining lil one's bath with a scale and thermometer to keep tots safe. A large LCD display shows the baby's weight (to the ounce), as well as the water temperature while the lil tyke is comfortable in a full tub. But is it all necessary? Weigh in below!