Babar the Elephant Turns 80
Beloved Babar Celebrates His 80th Birthday!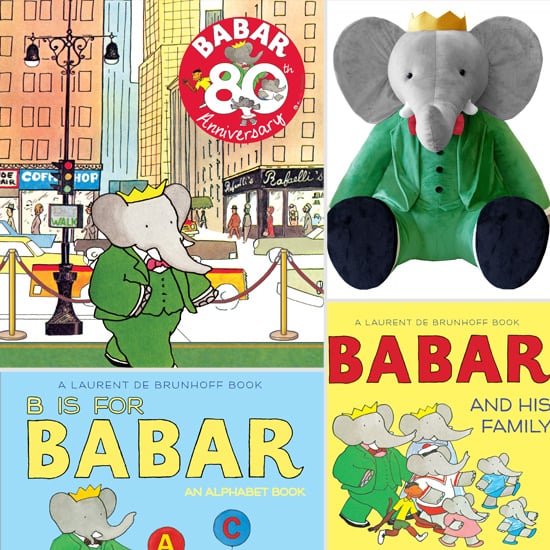 For many of us, Babar was a childhood staple that we've passed down to our own kids. This year, the iconic elephant is celebrating his 80th birthday here in the US (he's a year older in his native France), and we've found three fun ways to celebrate. Gather the family for some elephant-sized fun, and toast the mighty King Babar!
Visit the Babar Boutique at Saks Fifth Avenue: Throughout November, 22 Saks Fifth Avenue locations across the country will open special Babar Boutiques. These locations will feature exclusive Babar products, including a life-sized plush doll of the elephant of honor. If you're in the NYC area, be sure to visit Saks's famous holiday windows, where King Babar will play a starring role!
Visit Babar Central at Books of Wonder: Also in NYC, Books of Wonder, the city's largest independent bookseller, will be transformed to "Babar Central." This Saturday, Nov. 10, author and illustrator Laurent de Brunhoff will be at the store signing books, and an auction of rare Babar silk-screened prints will benefit Reading Is Fundamental.
Shop Your Elephant Ears Off: In honor of Babar's birthday, his famous face will grace a whole new range of toys, board books, games, pajamas, puzzles, and more. Sneak a peek online at Yottoy and Saks Fifth Avenue.