Babies Given Away on TV Show
Pakistani Talk Show Is Giving Away Babies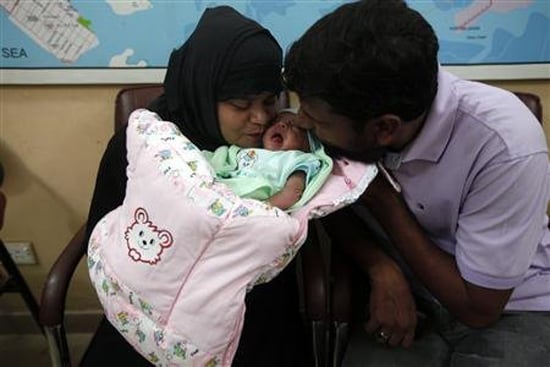 In what sounds like an unorthodox adoption program, a popular Pakistani television host has been giving away babies live on air in an effort to boost his show's ratings. According to Reuters, Aamir Liaquat Hussain usually gives away prizes like motorbikes, mobile phones, and land deeds to audience members who correctly answer questions about Islam. But at the beginning of the holy Muslim month of Ramadan, he kicked things up a notch and presented two families with babies.
"If we didn't find this baby, a cat or a dog would have eaten it," Hussain explained. The abandoned babies were rescued by Chhipa Welfare Association, a Pakistani aid organization that scours garbage dumps and other sites for discarded newborns. The association also says it properly vets families through normal adoption procedures before Hussain awards them a baby.
Do you agree with this method of finding a baby a home?