Baby Boys and Witch's Milk
Why Didn't Anybody Tell Me: Lactating Newborn Boys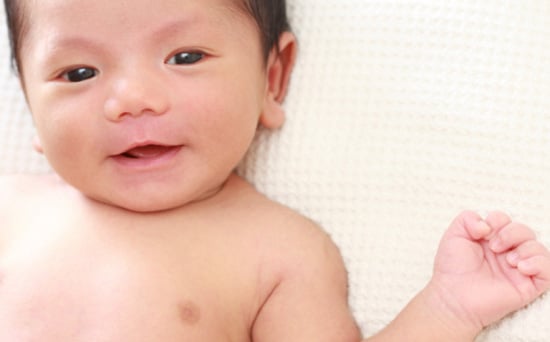 Armed with a library of books about newborns and infant care, most new mamas feel they have a general understanding of what a baby can do once he is placed in their arms. Like most moms before me, I was under the general impression that in addition to eating, sleeping and pooping, my newborn would cry, burp, spit up and gurgle a bit in his first few days of life.
So when I started to change my son into his going home outfit at the end of our hospital stay, it came as quite a surprise to see little drops of milk forming at his nipples. Unsure of where the milk was coming from, I gently pressed on his slightly swollen breasts and saw a small pool of milk drip out of him, the same way it was coming out of me. Panicked, I called our pediatrician and quickly learned that it is quite common for newborn baby boys and girls to lactate due to the high levels of mom's hormones they are exposed to throughout pregnancy and childbirth. Baby lactation, sometimes called witch's milk, usually subsides around the second week of life.
Comforted by the knowledge that my son's ability to lactate along with me was normal, I told everyone I knew about our special bond, my husband, on the other hand, wasn't quite as amused!
We want to hear your shocking, funny, embarrassing, and insightful pregnancy and motherhood stories. Create a post and tell us all about it in our Why Didn't Anybody Tell Me? group.