Baby Formula by Prescription
Australian Midwife Pushes For Formula by Prescription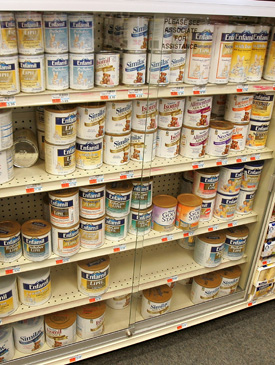 How far would you go to feed your baby formula? Formula feeding, though pricey, is as easy as popping open a can or scooping out some powder, but some breastfeeding advocates want to make it more difficult by requiring moms to get a prescription for the liquid gold.
An Australian doctor of midwifery, who now has the support of the Australian Breastfeeding Association, is asking stores to remove formula from their shelves and place it behind the pharmacy counter so parents have to speak to their pediatricians before purchasing it for their tots. According to Dr. Jennifer James:
It's about looking at ways of ensuring that women get the support and the education they need when they need it. Having to get some sort of prescription ... then the woman is sitting with a health professional who can go through her breastfeeding problems and set up a plan of action to help her achieve her goal of successfully breastfeeding her baby.
What's your opinion?