Baby Girl Born with Two Mouths Receives Life-Saving Surgery (VIDEO)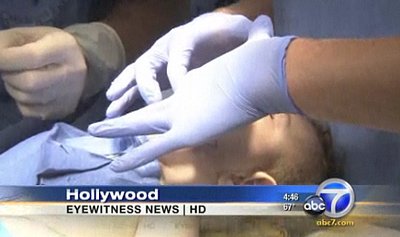 Sometimes a surgeon is like a guardian angel.
When Rokaya Mohamed was born last year in Eqypt, her parents were told she would not live. Their baby girl had two almost-fully-formed mouths, an extremely rare facial deformity that would prevent her from eating. But she thrived on a liquid diet, and an LA-based surgeon, Dr. William Magee III, heard of Rokaya's condition and wanted to help. With the help of various charities, including Operation Smile (which his father founded in 1982), Magee flew Rokaya and her parents to the United States. Last Wednesday she received break-through surgery to begin the reconstruction of her face. The toddler is currently recovering in the hospital and is expected to return home in several weeks.
Dr. Magee told ABC, "After surgery, a child can live their life with dignity. They can grow, speak and become productive members of their communities. And they can finally share their smile with the world."