Baby Shaming
Baby Shaming: Funny or Taking It Too Far?
We've all had those moments — right after getting dressed and ready for the day, you reach for baby to get her settled before heading out the door and end up with spit-up all over your clean shirt. So you do what any other mama would do. You get yourself cleaned up and reach for baby again, hoping there won't be a repeat. And if you're lucky, everyone happily continues with the day.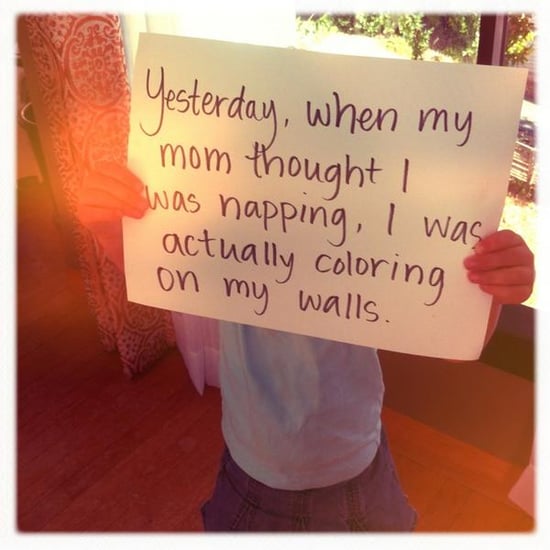 Not all parents are just going about their day. Some are sharing their distress over everyday baby dramas by baby shaming. It's simple: you take a picture of your little one with a note in front of her sharing her repeat offenses of bad behavior. Often it's something silly like crying every time baby is set down, dumping cereal down heating vents, or not sleeping. Baby shaming is essentially putting the words in front of your baby that she can't say expressing to others her naughty doings. Then parents share the pictures via social media for a bit of a laugh.
But is baby shaming harming your little one? It was a recent topic of discussion on the Today show with some feeling that it's humiliating instead of a parent's way to blow off steam over silly behaviors. Taken from the popular dog shaming, some blogging moms who find the concept totally acceptable and darn-right silly are even hosting baby shaming contests to see whose little one has been the most unruly.
What do you think? Is baby shaming funny or taking it too far? Chime in below!