Baby Shower Rules
12 Baby Shower Controversies to Avoid!
Here's a post from our partners at BabyCenter! Every week, we bring you the best parenting and lifestyle stories from the experts at BabyCenter, including this post from Katherine Martin about baby shower controversies.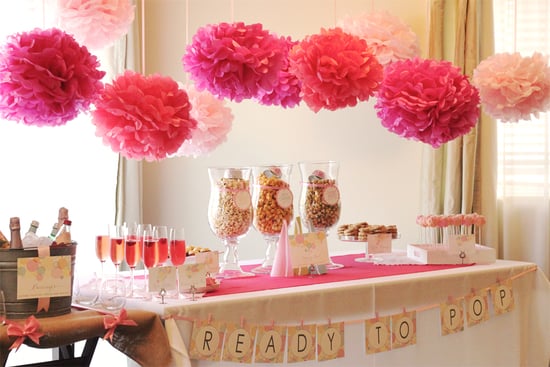 Baby showers are wonderful. Everyone gets together, celebrates the mom-to-be and her baby, she opens gorgeous gifts, gets great advice and all is well with the world.
At least that's how it's supposed to go. But sometimes baby showers are rife with a surprising amount of controversy. And certain ideas behind baby showers seem to bring about most of that dissension.
Related: Should Moms Be Wary of Facebook?
Want to know the biggest baby shower controversies? I've gathered them together for you. As an aside, just because something made this list doesn't make it wrong or mean you shouldn't do it, it just means that people seem to disagree about it.
The "gift card" shower — Gift cards are amazing. However it is one thing to get gift cards from people who aren't sure what to give and to require gift cards. Requiring any certain type of gift will always be met with controversy.
Shower for baby #2, #3, #4, #5, etc — This seems to vary regionally. Some people believe "every child deserves a shower", for some it's "one and done". Just be aware of what others around you consider the norm to avoid drama.
Throwing your own baby shower — I've seen very few people defend the self thrown baby shower. Most people would advise saving the money you'll spend on a shower and use it to buy what you need for your baby. Otherwise some people feel it's a gift grab.
The "no kids allowed" baby shower — I get why people request this, but be aware it might lead to some hurt feelings…especially for friends with brand new babies.
The "Grandma" baby shower — This is almost never met with anything but controversy. It's the idea that grandma needs things at her house for the baby too, so she gets her own shower. Typically it's hosted by grandma's friends. Great idea if the baby is going to be at grandma's house a lot, awkward if the parents feel differently about the idea.
Keep reading to see the rest of the list of baby shower controversies!
More great reads from BabyCenter:
Adele may be due sooner than we think.
Did Jessica Simpson steal Kourtney Kardashian's baby name?
How did you know when to have children?
Liz Lange's best maternity style advice.
How to host an outdoor movie night.
Source: Le Partie Sugar