Baby Sound Machine
The Baby Shusher: Ga Ga or Gag?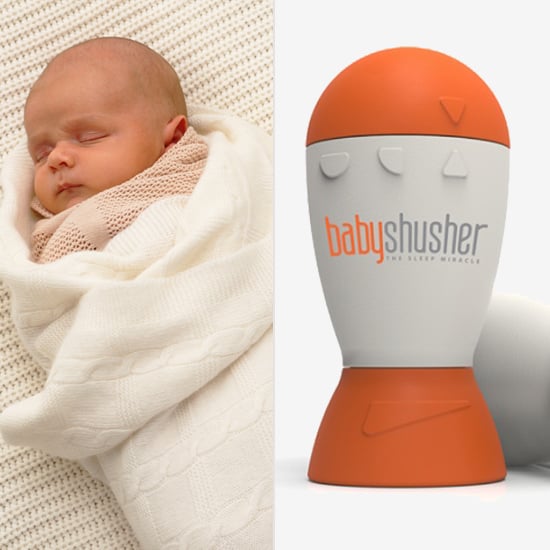 If you're a devotee of Dr. Harvey Karp's tried and true approach to getting infants to chill out, your lungs have likely gotten a workout from hours (upon hours, upon hours) spent shushing your babes to sleep. This very action was the inspiration for Chad and Katie Zunker, Texas-based parents who were challenged with a firstborn whose wail "shook the rafters." While the sound of dad Chad's shush soothed his fussy daughter to sleep, the process became tiresome, and he came up with the idea of recording himself and playing the noise back. And thus the Baby Shusher was born.
A sound machine that's meant especially for newborns, the Baby Shusher mimics the rhythmic sounds that babies become accustomed to while in utero — the very noises that so many new parents are all too familiar with making themselves. The device retails for $35, and can be purchased online. What do you think? Would you pay money for a machine that mimics sounds you can make on your own? Think the Baby Shusher would work on your fussy baby?