Baby Spit Up
What Goes Down Might Come Up: Spit Up Test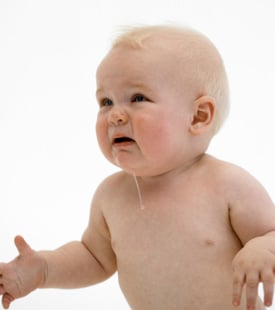 Spit up happens. While some lil ones suffer from more serious digestive issues, handling some spit up after a lil one's meal is a rite of passage of new parenthood that most mamas must learn to handle. Take this quiz to see just how much you know about the unwanted regurgitation.
What Goes Down Might Come Up: Spit Up Test
True or False: Spitting up is common in babies because the esophagus is not coordinated in the first year of life.