Baby Sunscreen Facts
Test Your Sun Protection Knowledge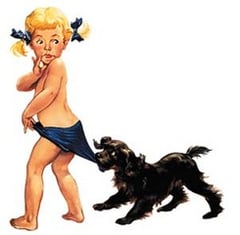 The Coppertone baby may be an icon, but today we know better when it comes to protecting our lil ones from the sun's nasty rays. To ensure that parents do everything in their power to prevent skin cancer, The American Academy of Pediatrics just issued a new statement and policy regarding kids and the sun. Among their recommendations are limiting outdoor activities during peak midday sun hours and keeping infants out of direct sunlight. Before packing for your Spring break, take our quiz and see what you know about shielding wee ones from the sun.
Test Your Sun Protection Knowledge
When can babies start using sunscreen?